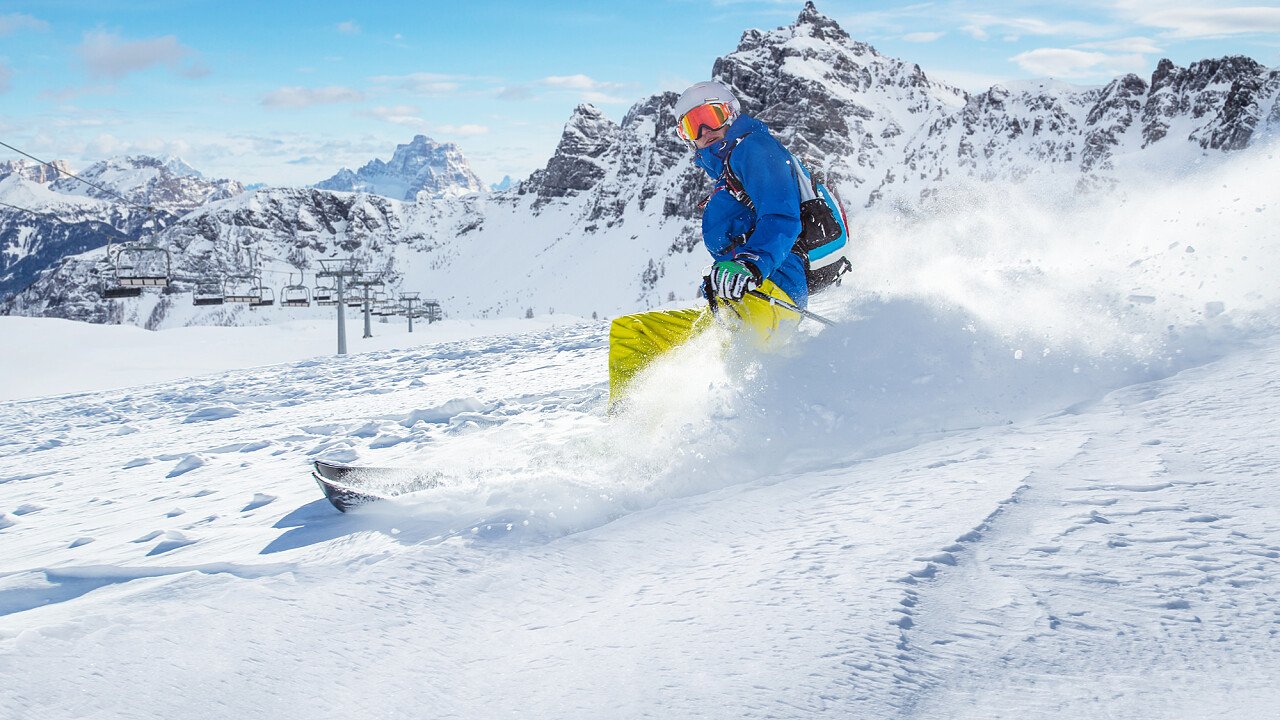 © Depositphotos
From Nova Levante, in Val d'Ega, you can leave looking for the rose cultivated by King Laurin in his garden, the Rosengarten.
This King felt in love with beautiful Princess Similda, but his love was not returned. For that reason Laurin kidnapped her.
Her brother and King Teodorico came to help her. Desperation and anger led Laurin to curse his most precious gem: his rose garden. He wanted the roses to be never seen again neither in the daytime nor at night. Since that day, at sunset, when the sun falls behind the mountains, the Dolomites have turned red.
The skitour allows you to discover all the places where this legend is set. In Carezza, you catch the chairlift to Malga Moseralm, and then the skilift to the foot of the Catinaccio - the garden of roses. Here you descend until you reach Nova Levante.