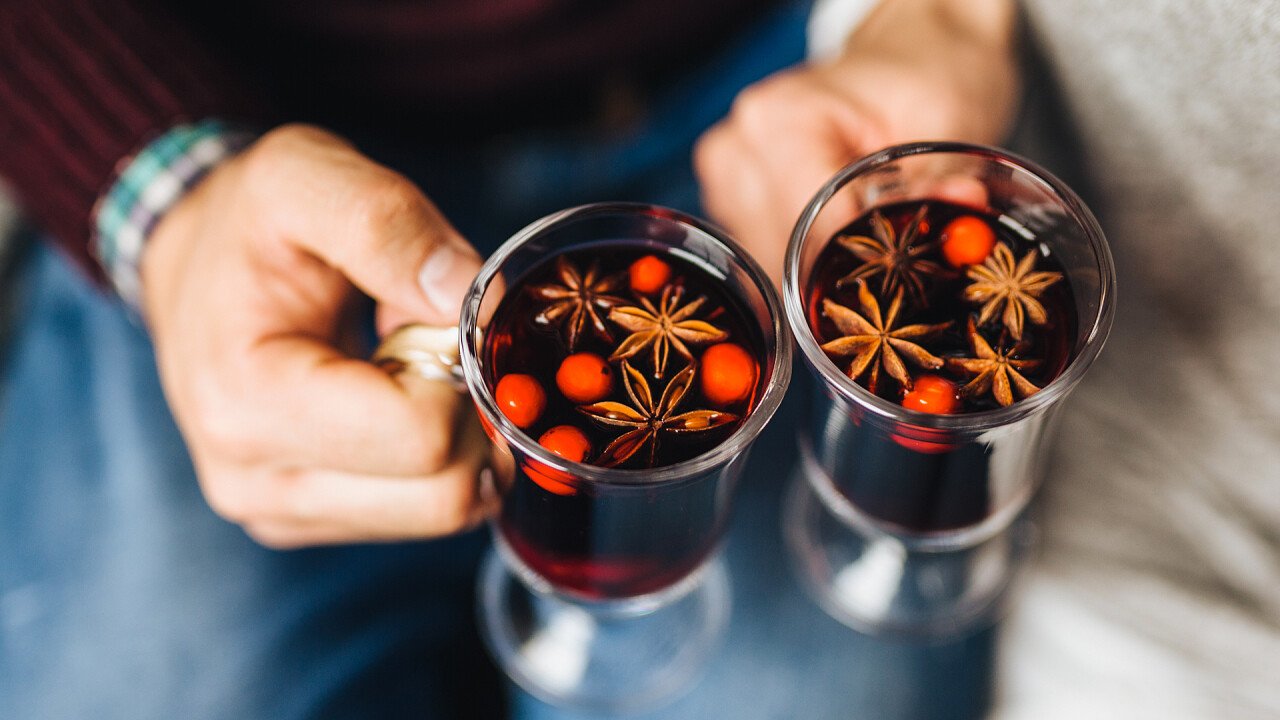 © Shutterstock
Mulled wine is the typical hot drink of winter, perfect to warm up while strolling among the stands of the Christmas Markets or after a day spent skiing on the slopes. It is also good against cold.
What is mulled wine?
Mulled wine is made of red wine heated with sugar and spices. It's slightly alcoholic, but not too much, since most of the alcohol evaporates or burns during preparation.
The origins of mulled wine
Its origins go far back in time, probably in the monasteries of Middle Ages, where monks made their own wine.
How to make mulled wine?
The basic ingredients of a delicious mulled wine are good red wine, cinnamon sticks, cloves, sugar, lemon, apple and oranges. Other additional ingredients vary according to regions and alter slightly the taste of wine: an organic lemon zest in the Bellunese, a sprinkle of cardamom in South Tyrol and Trentino.
Once the wine starts to boil, you can decide whether or not to keep heating the wine and burn the alcohol which has not evaporated. Generally speaking, a good mulled wine should not contain over 7% alcohol by volume.
Children and teetotalers can try non-alcoholic mulled wine, made of apple juice heated with cinnamon sticks, cloves and orange zest.
To prepare mulled wine at home, read our recipe!