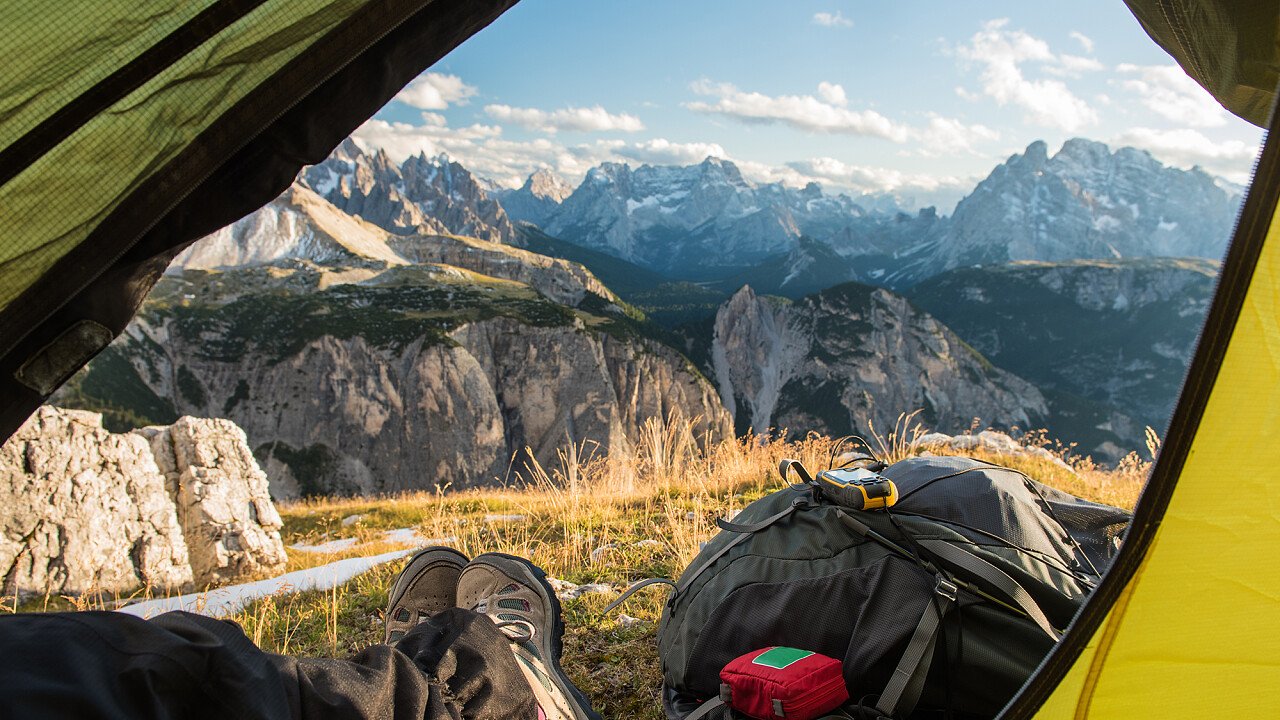 Starting point: Rifugio Ciampedie 1997m
Arriving point: Rifugio Ciampedie 1997 m
Height difference: 600 m
Walk duration: 5.15 hours
Difficulty: an itinerary that develops on paths or passage tracks in different kinds of grounds (pastures, detritus), usually with a signalling or sometimes on open grounds.
Recommended period: end of June to October
Access: from Vigo di Fassa by the Catinaccio cableway (1393 m) to Rifugio Ciampedie
Notes: Rifugio Ciampedie, Rifugio Negritella, Rifugio Roda di Vaèl, Rifugio Pederiva, Rifugio Gardeccia, Rifugio Ciampedie.
The route starts from the grassy hump where there is the arrival station of the cable car and the Refuge Ciampedie 1997 m, which is worth watching in its architectural structure. The hut, built in 1212 by the Leipzig section of the German-Austrian Alpine Club, was outsourced to the SAT in the postwar period. However, the SAT will not altered the structure: even the interior has undergone significant changes.
From the shelter if it falls onto a ski track - signpost 545 - and it exceeds the underlying Rifugio Negritella 1986 m, continuing in plan to follow then right the real path (steps). It cuts so the fir forest, you come out to the Vaiolon valley and crosses the path 547 (1 hour). A zig zag on the debris go up to the saddle of Ciampaz where there are the huts Pederiva and Roda Vaèl 2280m (45 min.).
With the path 541 is due north with beautiful views of the Vaèl of Roda walls, Mugoni and Cigolade. It leaves left on trail 551 (30 min.) And there rises on the debris to Step Cigolade 2250m, between the Mugoni and Cigolade (30 min.).
With a view to the extended Vaiolet basin is lowered of debris or snow and traverse left under the walls of Mugoni, until you cross the path 550 to 2146 share (40 min.). The follow right downhill, first on gravel, then on the steep pastures, to the ends of hollow shelters Gardeccia 1649 m (1 hour). From here it follows path 540 to the south, leaving the meadows into the woods. The path is almost flat and leads to Rifugio Ciampedie (50 min.).