© Robert Jank | Dreamstime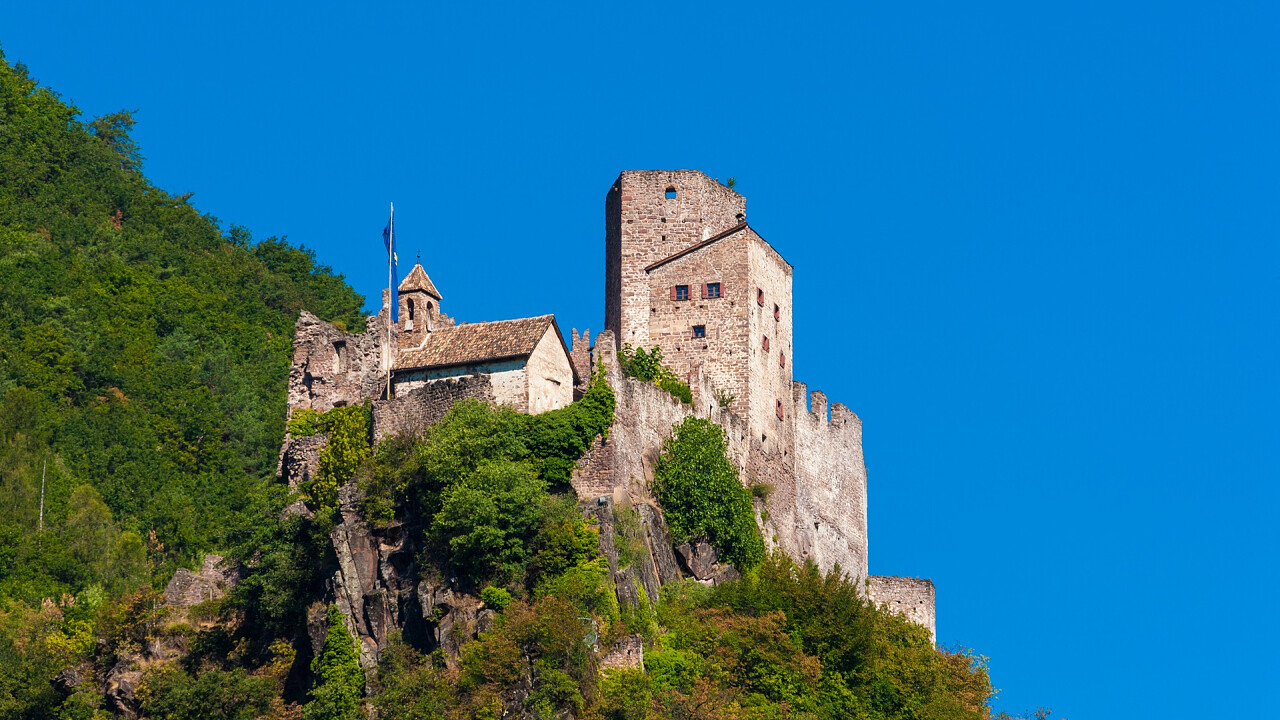 © Shutterstock
The Three Castles Tour of Appiano is a beautiful walk through the vineyards to discover: Castel Corba, Castel d'Appiano and Castel Boymont.
Starting and finishing point is Corba Castle. At the start of the hike you proceed on an asphalt road. You follow the Castle Trail through orchards and vineyards. Next, you climb up to the Kreideturm (chalk tower), which was once the defensive tower of Appiano Castle. Pass it on the left and follow the path uphill until you reach Castel d'Appiano. Here the view over the valley is spectacular. For those who wish, there is also an archery course near the castle.
After a break, you can resume the route towards the ruins of Boymont Castle. Initially you descend into a gorge and then climb up again. Through a forest, follow marker 14 up to the castle. Only the ruins of Boymont Castle remain, as it was burnt down by an arson attack in the 15th century.