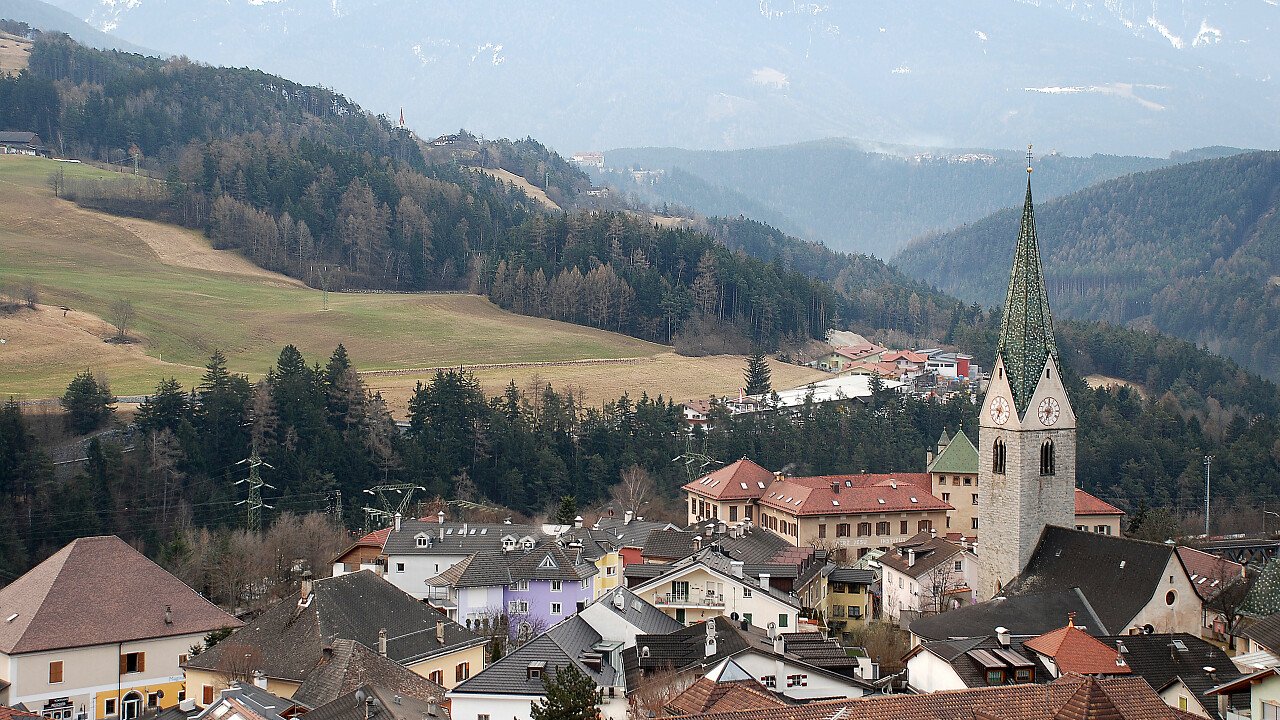 Cima di Valmàla (3000 m.), called also "Engspitz" by local people, towers the east slope of the Valles valley. This toponym was already mentioned in some documents dating back to the 17th century and perhaps derives from the Celtic noun "venula" (little alder). The pastures occupy the slopes, reaching an altitude of 2900 m., where you find a well-marked trail.
You get to Cima di Valmàla easily, as our starting point is Alpe Fana, situated at 1739 m. At first you cross the "Schrame" gorge, walking on an easy trail, then go on to the Refuge Bressanone. The area around Fane and the Refuge Bressanone are usually quite crowded.
Nevertheless, Cima di Valmàla is not so busy and is situated at an altitude of 700 mt. from the refuge. The path becomes dangerous if wet. The Venice lagoon is not always visibile from there but the view is fabulous: you can see different chains and peaks: the Bernina, the Glockner, the Karwendel and the Trentino mountains, to the east.
Walking tour from Valles to Cima di Valmala
Arriving from Valles and continuing on a narrow street you get to a car park, on the outskirts of Alpe di Fana (1739 m). Follow the signs to the Refuge Bressanone. Cross the "Schramme" gorge and go on to the Refuge Bressanone (2300 m.; 1 ½ hours from Fane), then walk in the direction of "Wurmaul".
The trail, marked in red-white, goes uphill through the meadows, but becomes steeper and steeper, more and more difficult as you approach the top, where you also find a cross, at 3022 m. It takes 3 hours to get there and 2 hours downhill from the Refuge Bressanone to come back.
It takes: 4 ½ hours to get there; 3 hours return at least; 7-8 hours in all.
Difficulty level: the trail is easy but you should be well trained.
Altitude: 1283 m.