© Helmuth Rier | Val d'Ega Tourism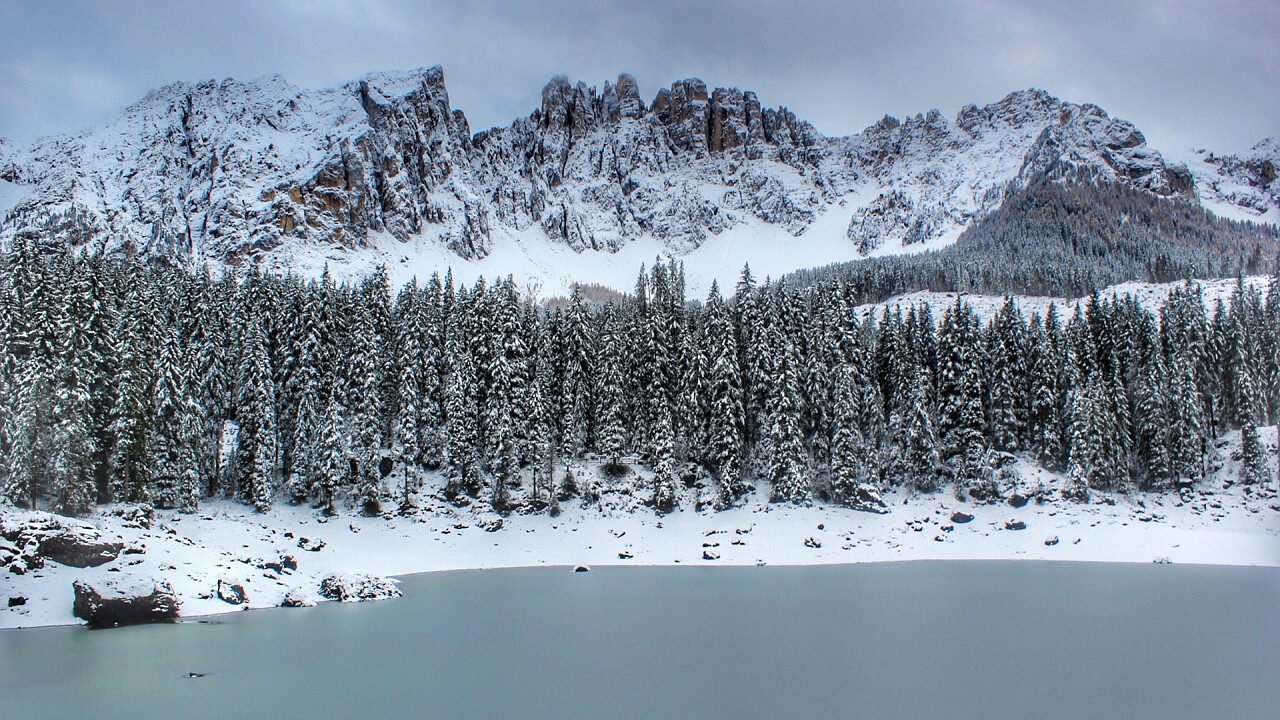 © Ital Terapia
© Paolo Giovanni Trovo | Dreamstime
Carezza Lake (Karersee in German), a small alpine lake at an altitude of 1,534 m, known for its rainbow-coloured waters, is located at the foot of the famous Latemar massif in the Western Dolomites in the Val d'Ega in South Tyrol.
The limpid waters of Carezza come from groundwater springs on the summit of the Latemar: for this reason, their level is never constant: in spring, as the snow melts, it reaches its maximum expansion; in winter, the water flow drops so much that its surface becomes a sheet of ice.
The lake is not suitable for bathing, but it is an ideal place for excursions and nature walks, and can be easily circumnavigated on a path suitable for the whole family.
Carezza Lake: what to do
A day at the lake can be spent hiking or relaxing. The easy lakeside path offers some really interesting views. In some places there are wooden benches where you can comfortably sit and admire the scenery.
The lake is also the starting point for a number of hiking trails, such as the one to Mezzo lake or the Stadlalm, or more challenging trails to the Latemar.
In winter, a characteristic Christmas market is set up near the lake.
Photograph the magical atmosphere of a mountain lake
Never the same, the lake is unique for its colours, which include all the nuances of the rainbow, making it a favourite destination for professional photographers and instagrammers throughout the year.
This characteristic has impressed the inhabitants since ancient times, so much so that the Ladin name for the place is 'Lec de Ergobando' (rainbow lake).
The legend of Carezza Lake
According to an ancient legend, Carezza Lake was inhabited by a beautiful nymph, and a magician named Masarè fell madly in love with her. In order to win her over, the witch Lanwerda suggested that he disguise himself as a jewellery merchant and use the precious stones to create a rainbow from Catinaccio to Latemar. The magician followed the witch's instructions, but forgot his disguise, at which point the beautiful nymph discovered the trap and disappeared forever into the lake.
Out of his mind, the magician threw all the rainbow-forming jewels into the lake, which is why the lake still glows with a thousand colours today.
How to get to Carezza Lake
The lake is easy to reach by car or public transport. It is only 26 km from Bolzano and 2 km from the Costalunga Pass for those arriving from the Fassa Valley.
By car: from the A22 Brennero motorway, take the Bolzano Nord exit and drive 20 minutes towards Val D'Ega - Carezza. Just past Nova Levante you will find the lake.
Train and bus: from the Bolzano train station there are several daily public bus connections.
To share your breathtaking view of the Dolomites, you can use the hashtag: #dolomitiamo