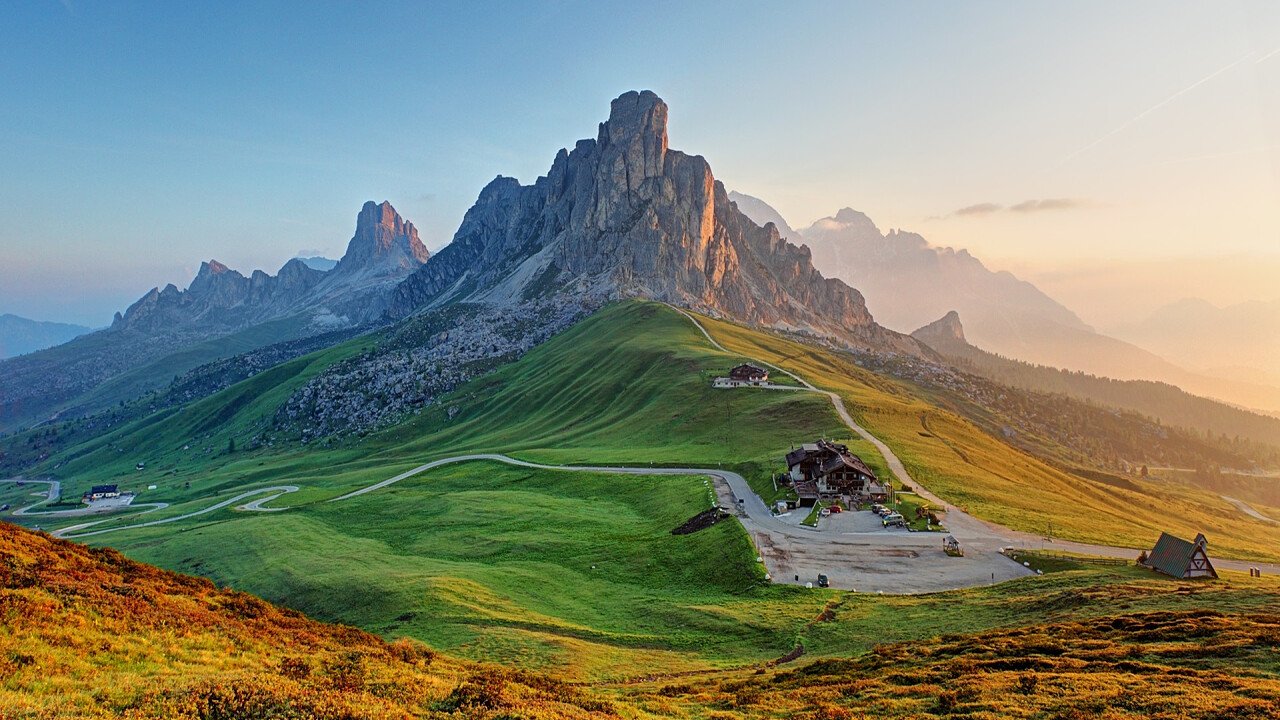 © Depositphotos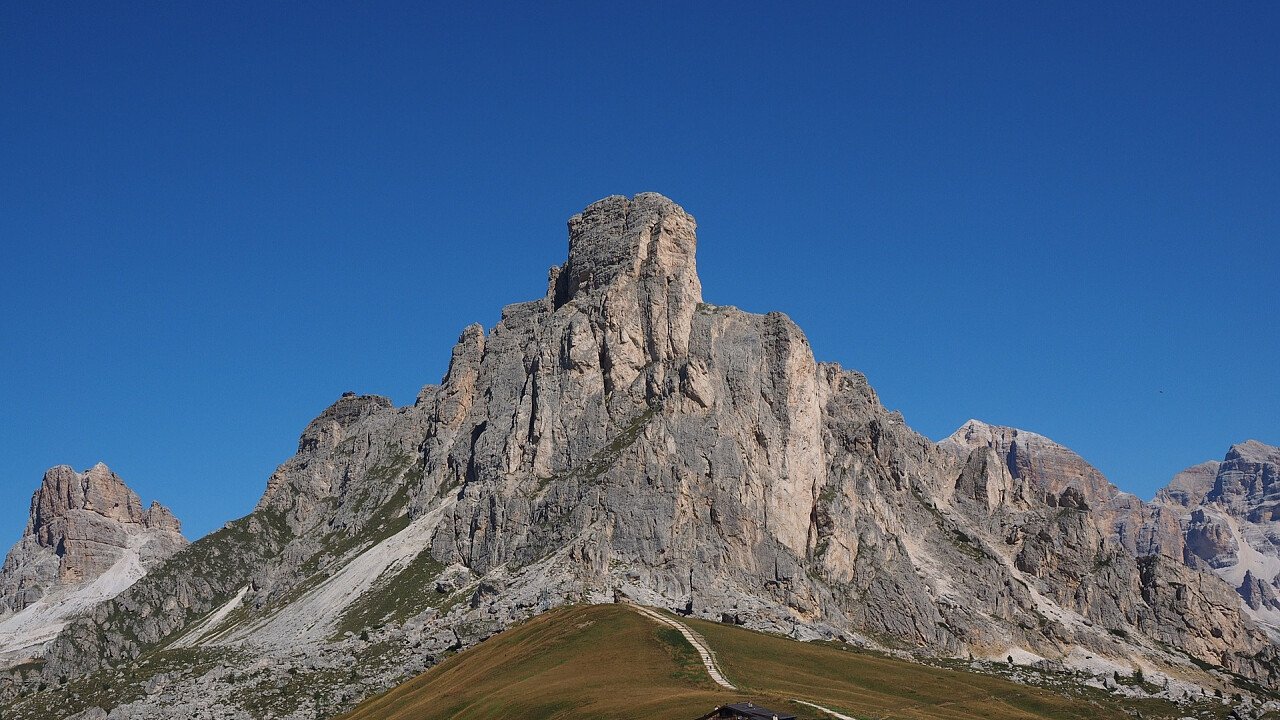 © Hans | Pixabay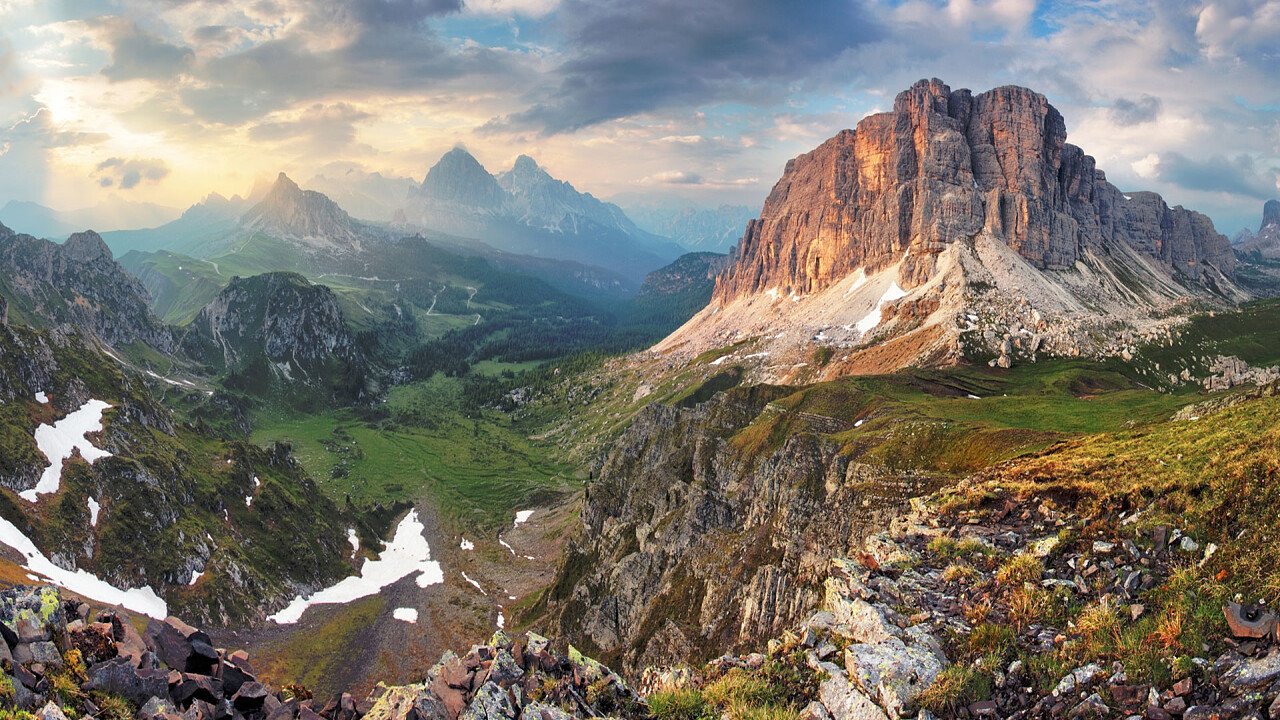 © Depositphotos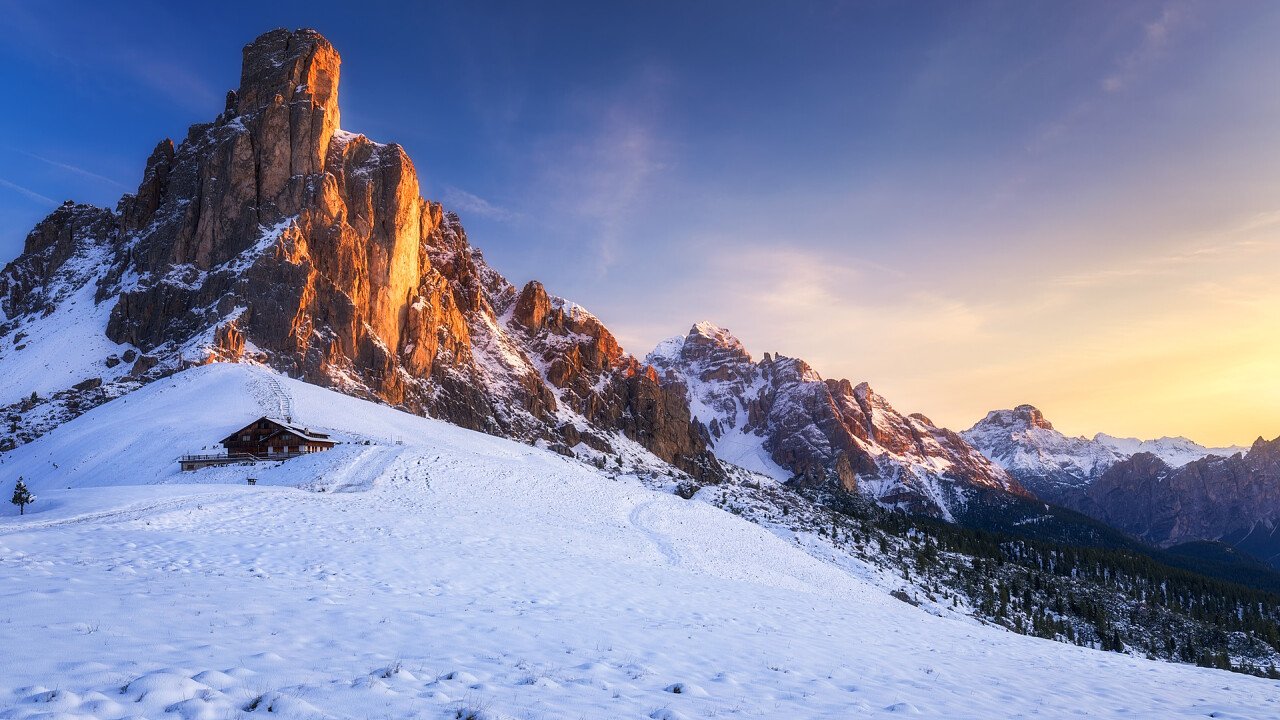 © iStock
The Giau Pass is a mountain pass connecting Cortina d'Ampezzo with Selva di Cadore and Val Fiorentina in the province of Belluno. The pass is extremely scenic, since from here you have a view of the most beautiful peaks of the Dolomites. Its hairpin turns are an attraction for cyclists and motor bikers, who every year come here to ride on the same routes of the Giro d'Italia. In summer you can explore interesting trekking trails, whereas in winter this is a paradise for snowkiters.
The Giau Pass in the heart of the Belluno Dolomites
You can reach the Giau Pass from Cortina, Colle Santa Lucia or San Vito, and once you get to the top the amazing view will leave you breathless. The most beautiful Dolomites peaks are there within reach: Nuvolau, Averau, Marmolada, Tofane, Cristallo...
The Giau Pass is also one of the most famous stages of the Giro d'Italia, and its hard ascent from Santa Lucia is legendary: about 10 km with a 9.1% incline.
The mountain pass was also the setting for some of the scenes of the movie Ladyhawke, with Matthew Broderick and Michelle Pfeiffer.
Thanks to the prestige given by the Giro d'Italia, the Giau Pass started to be a favorite destination for cyclists and motor bikers, who find here the ideal ground to put themselves or their engines to the test. Among the best tours, the one exploring the land of the Ladins.
Passo Giau: summer activities
In summer the pass is perfect for trekking tours on the Dolomites: from here you can reach for example the Mondeval archaeological site in Val Fiorentina, where the skeleton of a man from the Mesolithic was found. Another interesting tour, thou longer and more demanding, is the route Giau Pass - Nuvolau - Giau Pass.
Passo Giau: winter activities
In the last years, the Giau Pass has become a favorite destination also for snowkiters, who find here perfect slopes to practice their tricks on the skis or on a snowboard with the help of a kite. There is also a specialized school offering one-to-one and group lessons.
The Giau Pass has always been important also from an historical point of view. In the past the pass has been a bone of contention between the people of Cortina and San Vito di Cadore, who wanted the pastures for themselves, until a stone wall was built, the Giau Wall, the remains of which are still there nowadays. The pass was once also the border between the Austrian Empire and the Republic of Venice: what remains is a border stone, now signing the borders between the municipalities of San Vito di Cadore and Colle Santa Lucia.