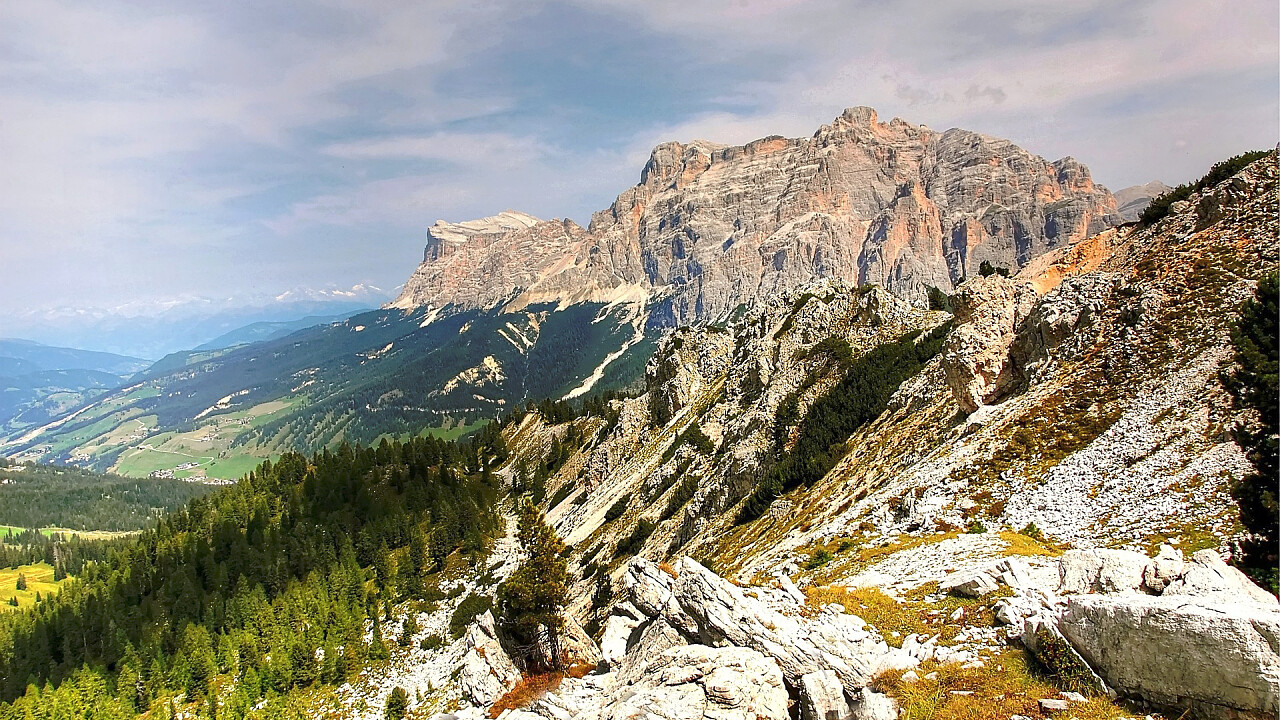 © kordi_vahle | pixabay
The Conturines Group (or Cunturines) is a mountain group in the Alps, located in the Eastern Dolomites of Badia UNESCO World Heritage Site, within the Fanes - Sennes - Braies Nature Park, in the province of Bolzano. Crossed by the Alta Via n.1, the group is delimited to the north and east by the Mareo and Rudo Valleys as far as the Limo Pass and from there by the 'Le gran plan' valley; while to the south and west it is surrounded by the Badia Valley.
The group has three sets of peaks. The northern, i.e. the lowest, peaks are the Pares (2,396 m), the Cima di Sant'Antonio (2,655 m) and Furcia dai Fers (2,534 m). The central body is represented by Sasso di Santa Croce, Cima Nove (2,968 m), Cima Dieci (3,026 m) and Monte Cavallo (2,907 m). The southern peaks are the highest: Cima Cunturines (3,064 m) and La Varella (3,055 m).
Cima Conturines, the highest peak of the Conturines Group, overlooks the village of San Cassiano in Badia. Under this peak, at 2800 metres above sea level, on 23 September 1987 Willy Costamoling, a well-known figure from Corvara, discovered during an exploration of a cave fossils of bones, skull and teeth of a bear that lived in the Austrian Alps 50,000 years ago, the Ladin bear (Ursus ladinicus).
There are numerous mountain lakes: Lake Piciodel, Lake Föpa, Lake Vërt (Green), Lake Limo, Lake Sëch (Dry), Lake Conturines and Lake Ciampagnoran.