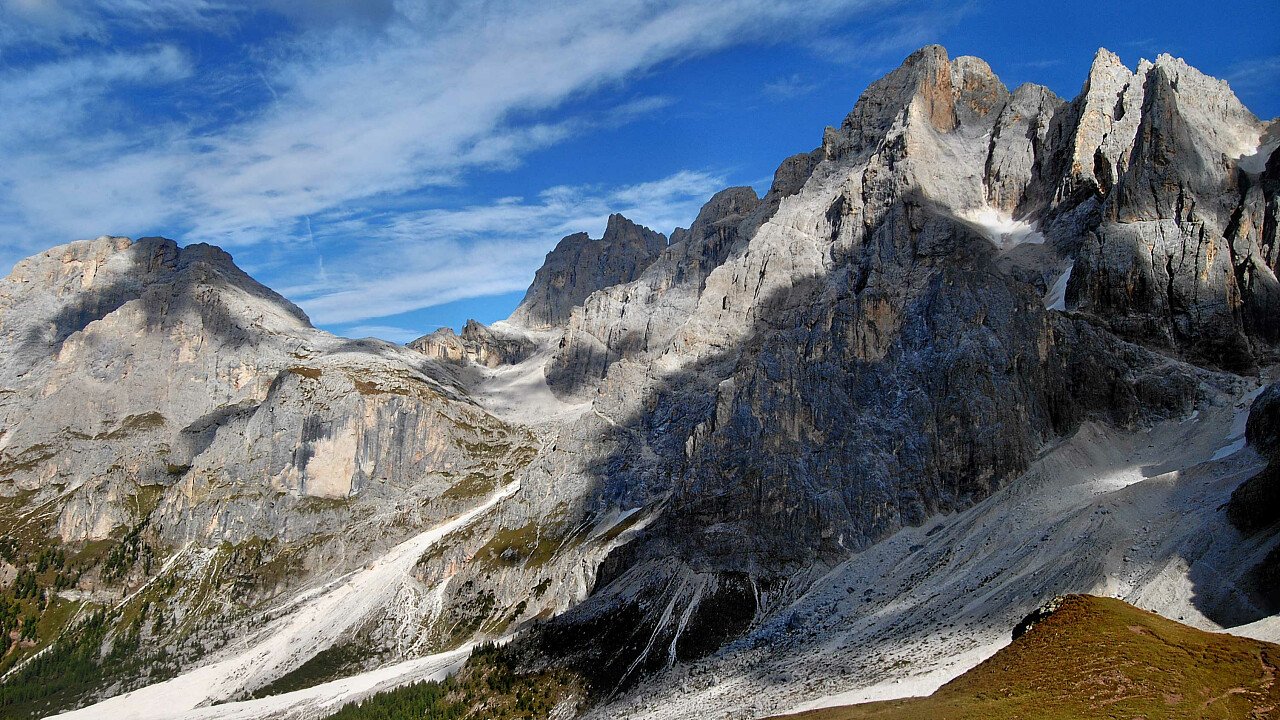 © APT San Martino, Passo Rolle, Primiero e Vanoi – Alberto Deponti
From the Lake of Paneveggio (s.s. Predazzo - Passo Rolle) reach the locality of Pùlesi (1459 m). Following the lake, you find the path n. 337 with which you go to Pian di Ceremana where path n. 376 begins. Passing near the wooden Bragaròlo (2181 m) go on touching Forcella Bargaròlo (2527 m) where the Bivacco Aldo Moro (2565 m) and path n. 349 are situated. From Bivacco Aldo Moro go up north/eastwards on easy rocks until you reach the Bragaròlo Top.
Walking time: 30 minutes from the hut and 4 hours from the Lake of Paneveggio.
For the way back follow path n. 349 eastwards towards Forcella Ceremana (2426 m), from where you take the path n. 337 that goes down towards the Lake of Paneveggio in Val Ceremana.
Walking time: about 3,30 hours.
More about it
Desolated stones marked still today by the rests of the war are what is offered to your eyes. Such cliffs form the eastern part of the Lagorài, the first section of the long porphyry barrier extends from Passo Rolle until Passo Mànghen and goes over with the massif of M. Croce and the mounts of the Valley of the Mòcheni. Southwards we find the Bragaròlo Top; northwards, the forest of Paneveggio.