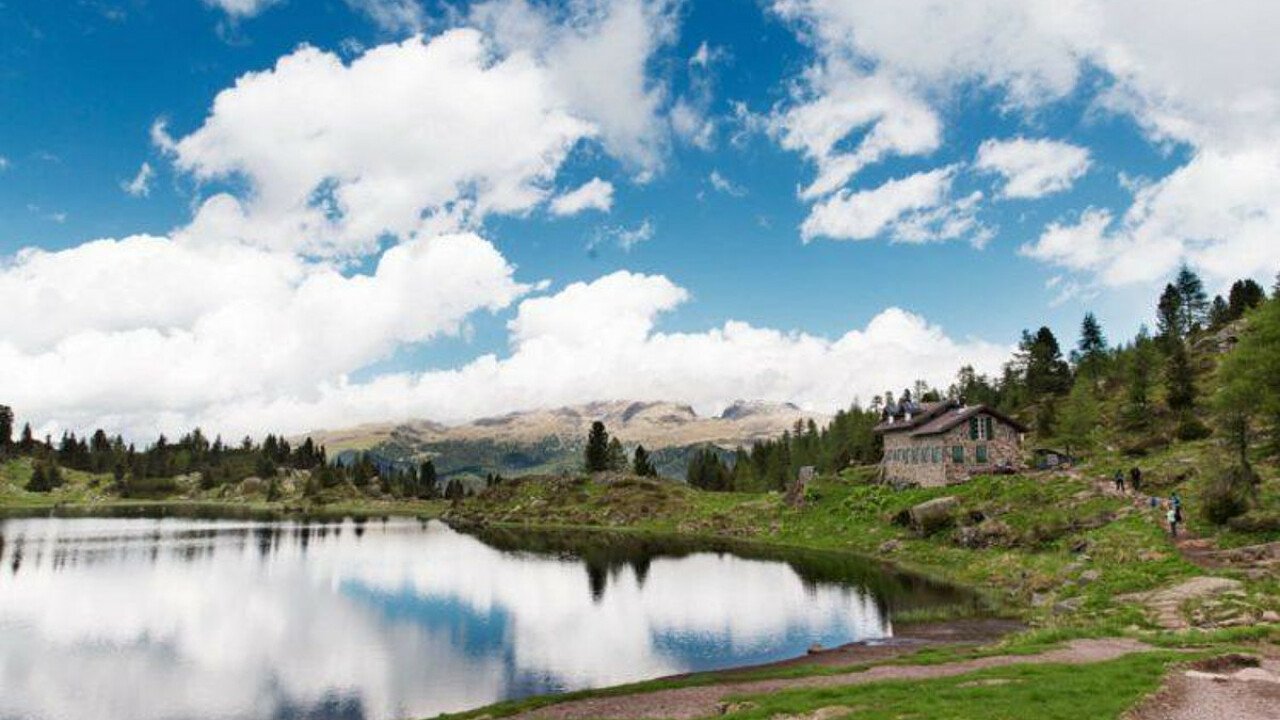 From the Hut Lakes of the Colbricòn (1927 m), reachable in 30 minutes from Malga Rolle (path n. 348) or from the Restaurant Malga Cés (1670 m, 3 kilometer from San Martino di Castrozza) in 45 minutes. Follow path n. 349 that goes up south/westwards to Forcella del Colbricòn (2420 m). From here, leaving the path, continue on the top along the northern slope.
Walking time: 2 hours.
For the way back, follow the same path.
More about the Colbricòn
The Colbricòn is a two topped mountain contended during the war events of 1916. Such mountain is the first great relief of the linear barrier of the Logorài. At the Rifugio Laghi del Colbricòn traces of Mesolithic hunters have been found. The Lakes are relaxing places for families, while the sight on the Pale di San Martino is very good.