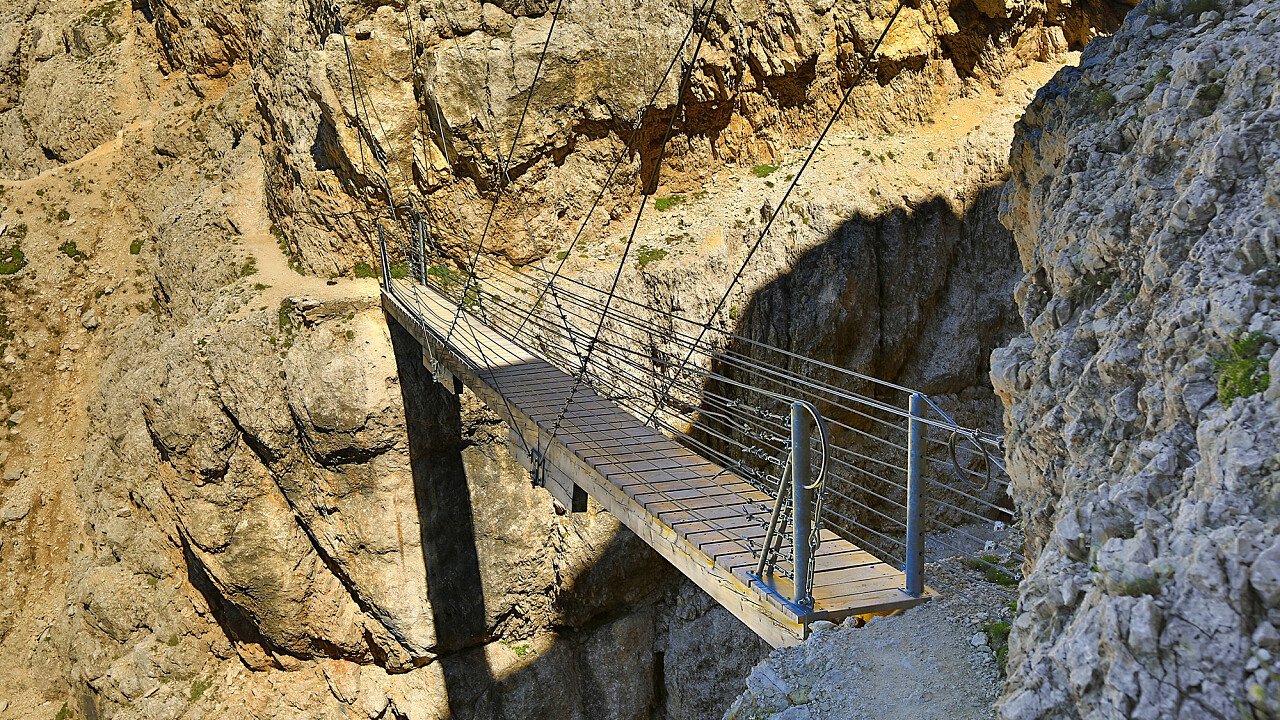 Max. altitude: 2480 m
Starting point: Portòn: difficult, quite short. Velo: difficult, less tiring.
Support points: Rifugio Pradidali (2278 m); Rifugio Rosetta (cableway fromSan Martino). Rifugio al Velo della Madonna.
Difference in height: about 1200 m.
Notes: short but wonderful Ferratas.
Route:
From Rifugio Pradidali you can reach the starting point of the Ferrata del Portòn. Then from the Portòn, cross a path on the left and descend along the fixings of the Ferrata del Velo. Through walls and rocks cross the base of the "spigolo del Velo" finally, along a well-marked track, descend to the Rifugio Al Velo della Madonna. If you choose to start from the Rifugio del Velo della Madonna the ferrata will be faced uphill, so it will be less binding.
Descent:
From the Rifugio del Velo you can descend to San Martino through the path n. 713 as far as Malga Zivertaghe and then along the forest road as far as the village. To descend to Val Canali you can enter the sentiero Depaoli, or follow the previous one as far as the forest road and then continue on the left to Col dei Cristi and the Piereni.