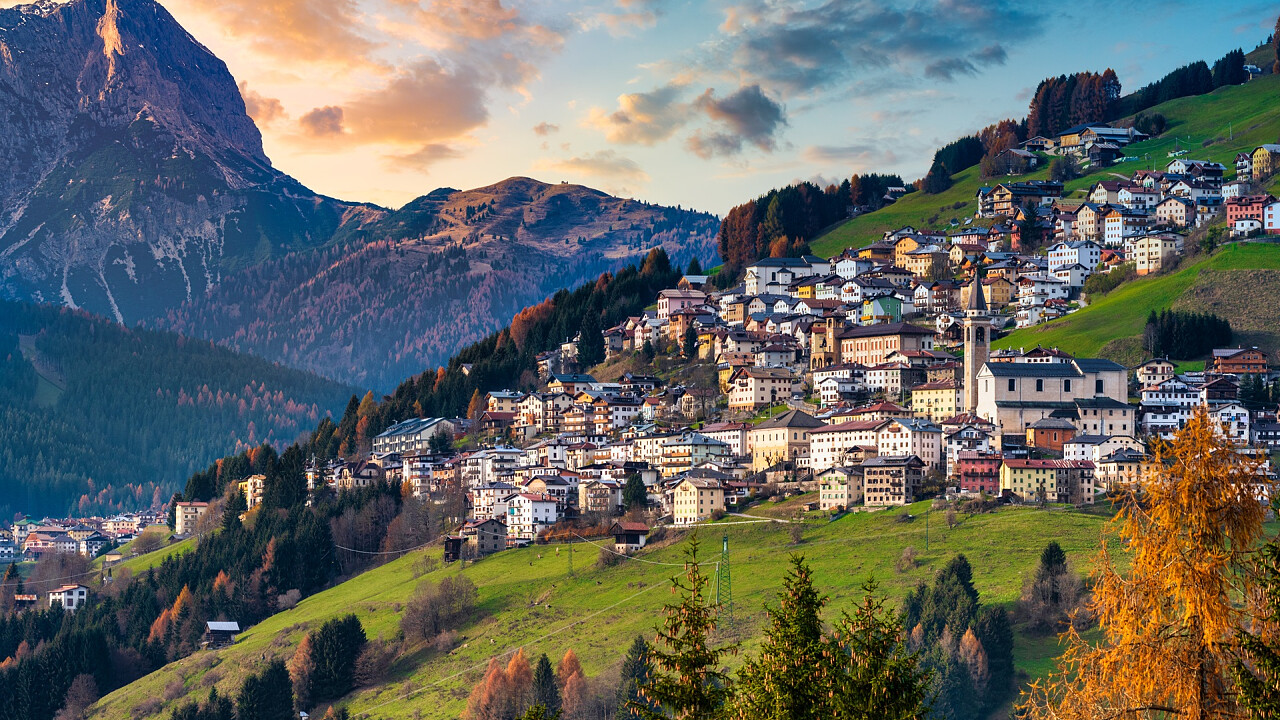 © iStock
Carnival in Dosoledo in Comelico is a blaze of colors, flowers, wood masks and traditional figures. This year Carnival takes place on 12th February with two parades (the main of St. Plonia and another one).
Both parades are characterized by some main characters: Lachè and Matazìn wear striped socks, shoes adorned with flowers, silk trousers and many layers of colored handkerchiefs. They wear a multicolored cylindrical hat, adorned with pearls and multicolored ribbons. The Lachè wears a light costume, whereas the Matazìn wears a darker one. Both carry a silver bonbonnière with colored comfits which are dealt out to spectators.
Matazère are the female version of Lachè and Matazin: their costumes are similar, but darker and made of poorer materials (buttons, pasta, corks, potatoes...). Besides these characters, there are many other wood masks "da vecchio" (old characters) and "da bello" (handsome characters), real carving masterpieces.
Both during St. Plonia masquerade and on the last day of Carnival, these characters form a parade which is interrupted by the charming dances of the Matazìn, who jump and pirouette making their ribbon and shawls whirl. Other dances involve all masks, and others involve the spectators as well. In both days the celebration ends with a merry evening with music and dances.