© Shutterstock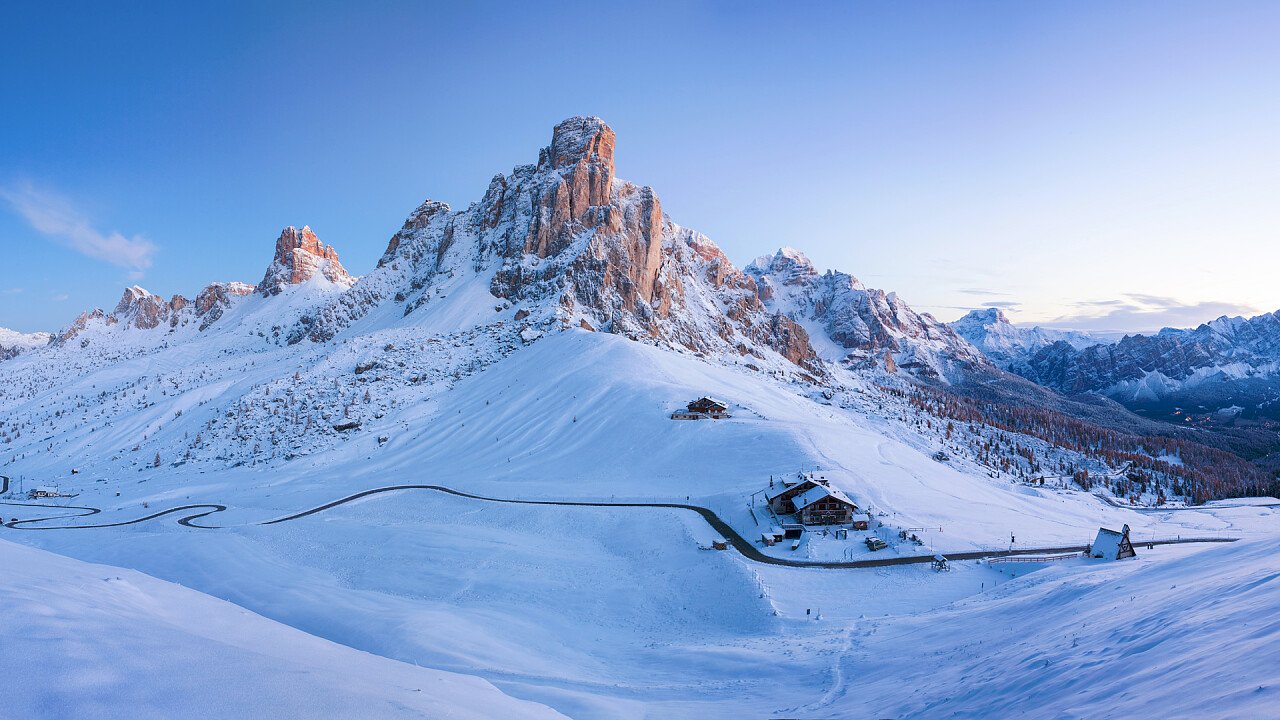 © iStock
© Jacopo Cignola
© Jacopo Cignola
© Angela Pierdonà
The Skitour of the First World War takes about 7-8 hours, is 82.50 km long and starts in Alleghe, one of the four resorts of the Ski Civetta ski area. To ski on the ski tour you need the Dolomiti Superski lift pass.
The route winds around Col di Lana, where many bloody battles of the First World War were fought. Here you can admire the many remains of military posts and galleries (Sass de Stria, Lagazuoi, Tofane, Marmolada, Padon) and the spectacular view of the most beautiful peaks of the Dolomites (Civetta, Pelmo, Cinque Torri, Tofane, Fanis, Sella).
If you choose to start from Alleghe (1000 m), you reach first Piani di Pezzè and then Col dei Baldi (1922 m), from where you can enjoy a wonderful view on the Pelmo and Civetta. From here the route goes downhill for a short while and then up again to Col Fioret (2100 m). Descend towards Pescul (1415) and take the shuttle bus to the Fedare Hut on the Giau Pass (2000 m), connected to the Averau Hut through a chair lift. From the Averau Hut ski down the slopes of Cinque Torri, then take another shuttle bus to the Falzarego Pass. Reach the Lagazuoi, and from the height of its 2800 meters admire the breathtaking view on the Dolomites of Trentino, South Tyrol and Bellunese.
From the Lagazuoi ski down the Armentarola ski run, near the Scotoni Hut, and once you reach the valley floor a romantic horse-drawn sleigh will take you to the slopes of San Cassiano. The next destinations are Piz Sorega, the slopes of Prà Longià, and then the lower station of the Cherz ski lifts.
Go up to the Campolongo Pass, then down again to the tourist resort of Arabba. From here the route goes up once again to Porta Vescovo. The next stretch goes downhill to the passes Padon and Fedaia, and eventually to the resort of Malga Ciapèla. Go through the "Serrai" of Sottoguda, an impressive and steep canyon with walls covered by frozen waterfalls. At the end of the canyon a shuttle bus will take you to the starting point.
If you want, you can start the ski tour in Alta Badia, taking a taxi bus from the Hotel Armentarola to the Falzarego Pass (the service is against payment).