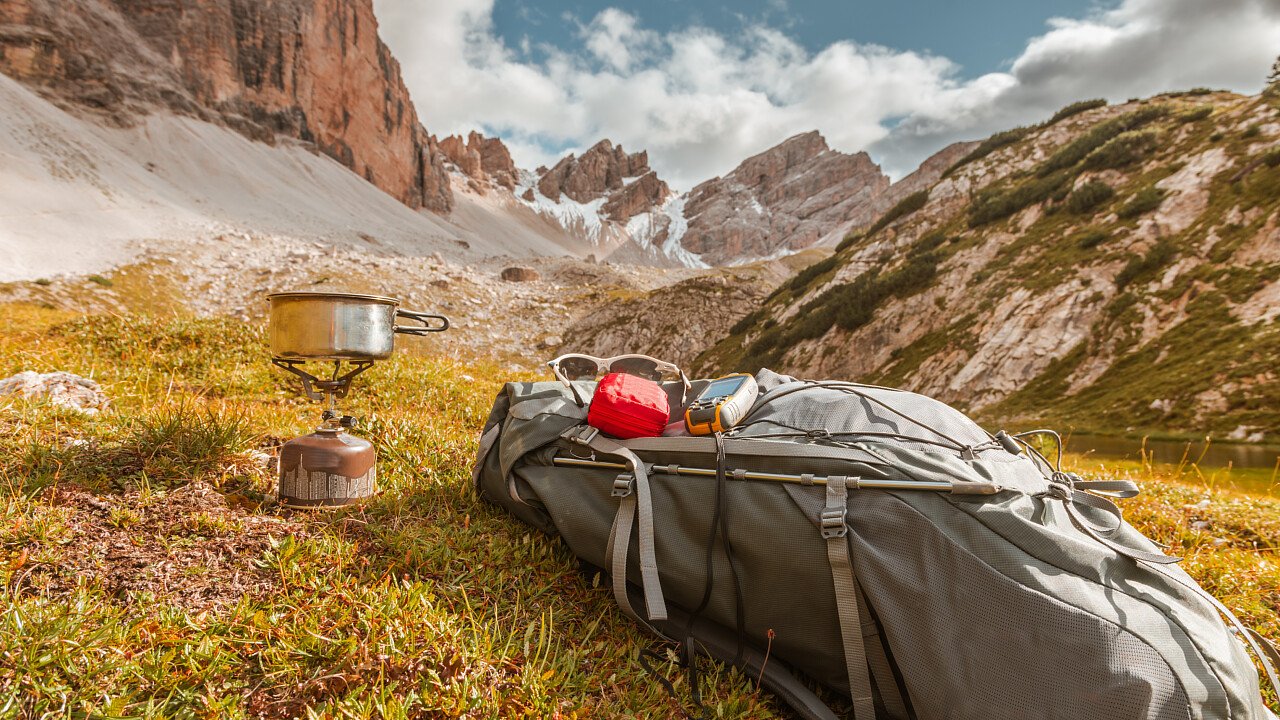 First stage: You start at the km 8 on the road to Marilleva 1400, along the path n. 237 till the crossing with the n. 201 one. Enter this latest and continue to Malga Panciana (restaurant -1886 m.). From Malga Panciana - reachable by cableway from Marilleva 1400 too (check the lift opening at Funivie Folgarida-Marilleva Tel. 0463.988.400) - reducing, in this case, you will reduce the duration of your journey - through the path n. 201, following the downhill track, to Orso Bruno Hut, where you will overnight.
Second stage: descend along the Madonna di Campiglio slope thorough Bassetta della Viga (path n. 201) across till the junction at the old Malga, near Lago Malghette 1900 m (30 minutes). Now go uphill, on the left, into the wood till Lago Alto (about 1 hour and 10 minutes), and from here continue along the path n. 267 to the Tre Laghi (30 minutes - 2257 m) plateau. As you reach the lowest lake, the path climbs up westward, for about 100 m to a rocky pass from where you descend again to Lago Scuro (30 minutes). Here the path divides into two routes: on the right, uphill, for those who desire to reach Agostini Hut, or downhill to "Baita dei Cacciatori" (15 minutes) and then to Lago Malghette (30 minutes) and to the homonymous Bar-Rifugio (about 4 hours).
To go back there are two possibilities: 1. the first one is to climb Bassetta della Viga, under the Orso Bruno Hut (45 minutes), and from here to Marilleva 1400 (1 hour). 2. The second is to follow the path on the right of the lake, towards the valley bottom, and then along the above path to Passo Campo Carlo Magno (1 hour and a half). Back home with your own means of transport or by bus to Mezzana.
Itinerary description: Summer trekking in the winter skiing area Skirama Dolomiti Adamello-Brenta
Area: Parco Naturale Adamello-Brenta
Starting point and Arrival: Marilleva 1400 (or to Passo Campo Carlo Magno)
Uphill and Downhill difference in height: 857 m - 576 m (till Passo Campo Carlo Magno)
Duration: 2 days