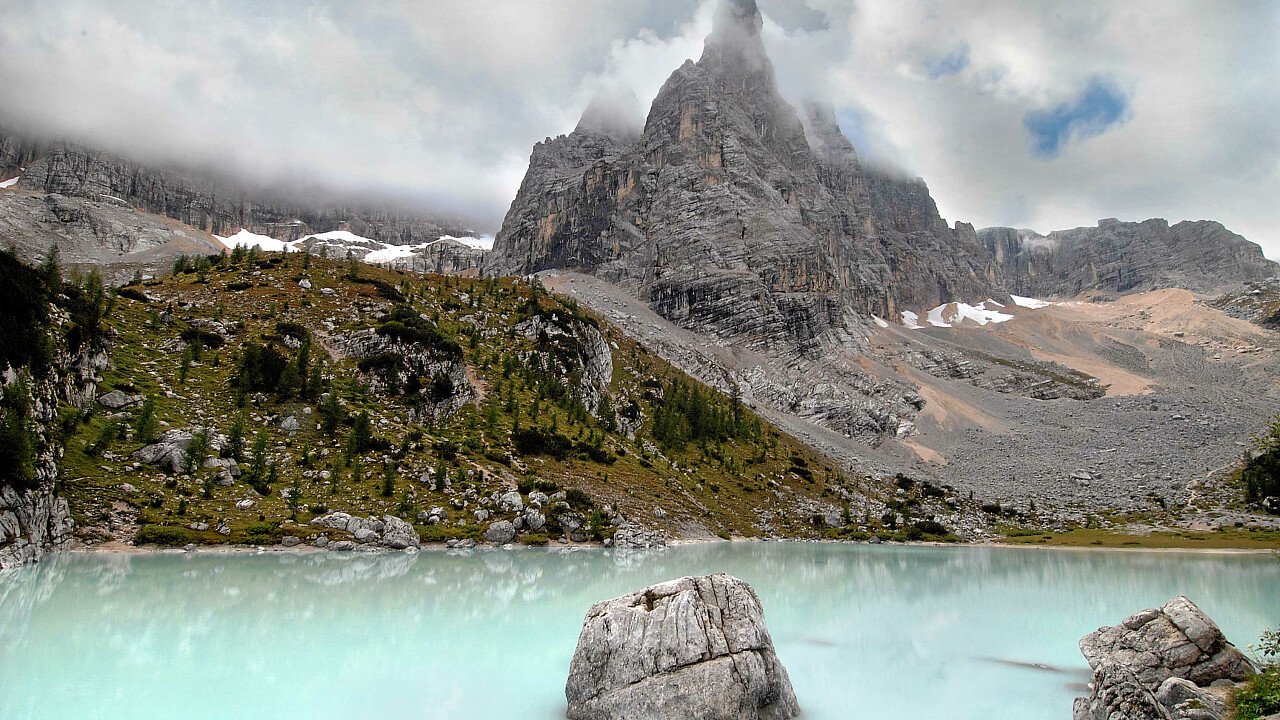 © Mario Vidor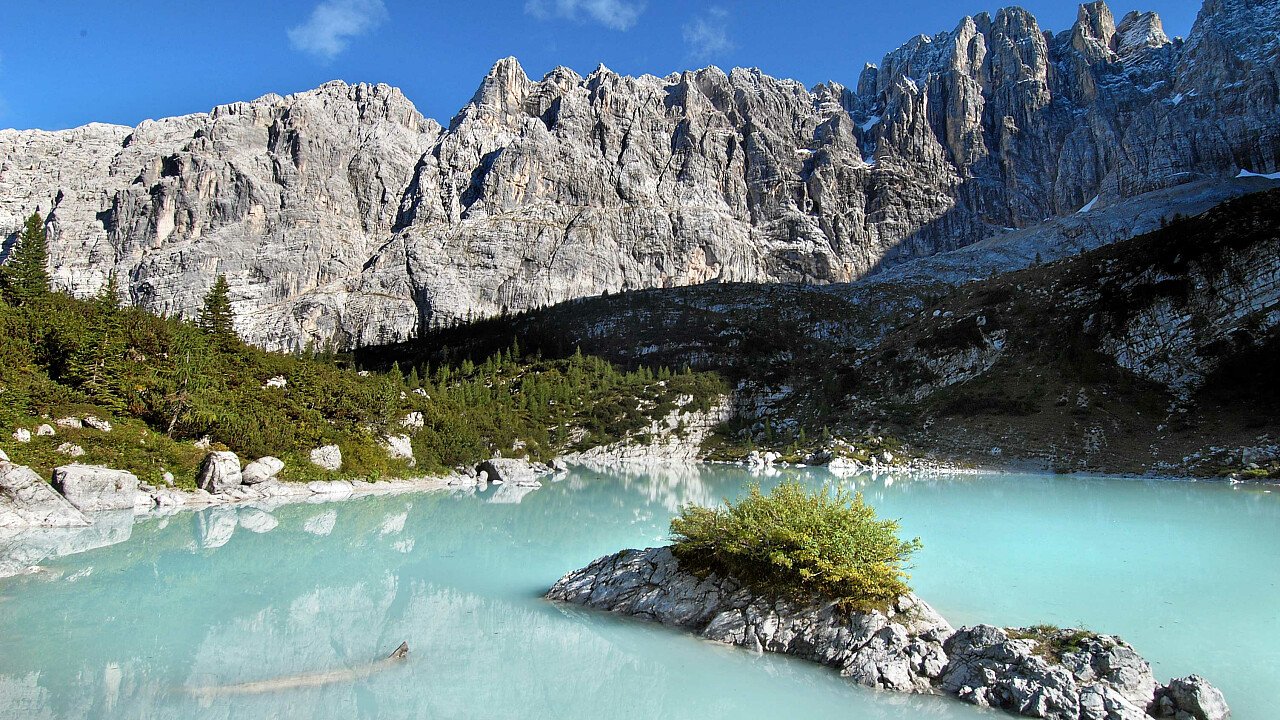 © Mario Vidor
Sorapis Lake. It lies in the big circle of the Sorapis, the huge massif that opens towards Misurina as a horseshoe. At its foot three little glaciers lie. The lake is 150 m. far from Vandelli Hut, overhanged by he shape of the Dito di Dio (God's finger).
From Passo Tre Croci
1.45 hours | Sign n. 215
From the Passo Tre Croci go downhill, towards Misurina. Enter the comfortable road on the right that after few ups and downs will lead to the Vandelli Hut, and from here to the lake.
From Passo Tre Croci through Forcella de Malcòira
2.45 hours | Signs n. 213 and 216
Behind the chapel of Passo Tre Croci the southwards mule track 213 begins. Climb as far as the hills of Tardeiba and then turn left into the path n. 216 which crosses the valley of Loùdo: a quick climb leads to the Rifugio and to the lake.
For more information, contact the §Vandelli Hut: rifugiovandelli[@]libero.it
Vandelli Hut
Open daily from 20 June to 20 September
Closed in winter