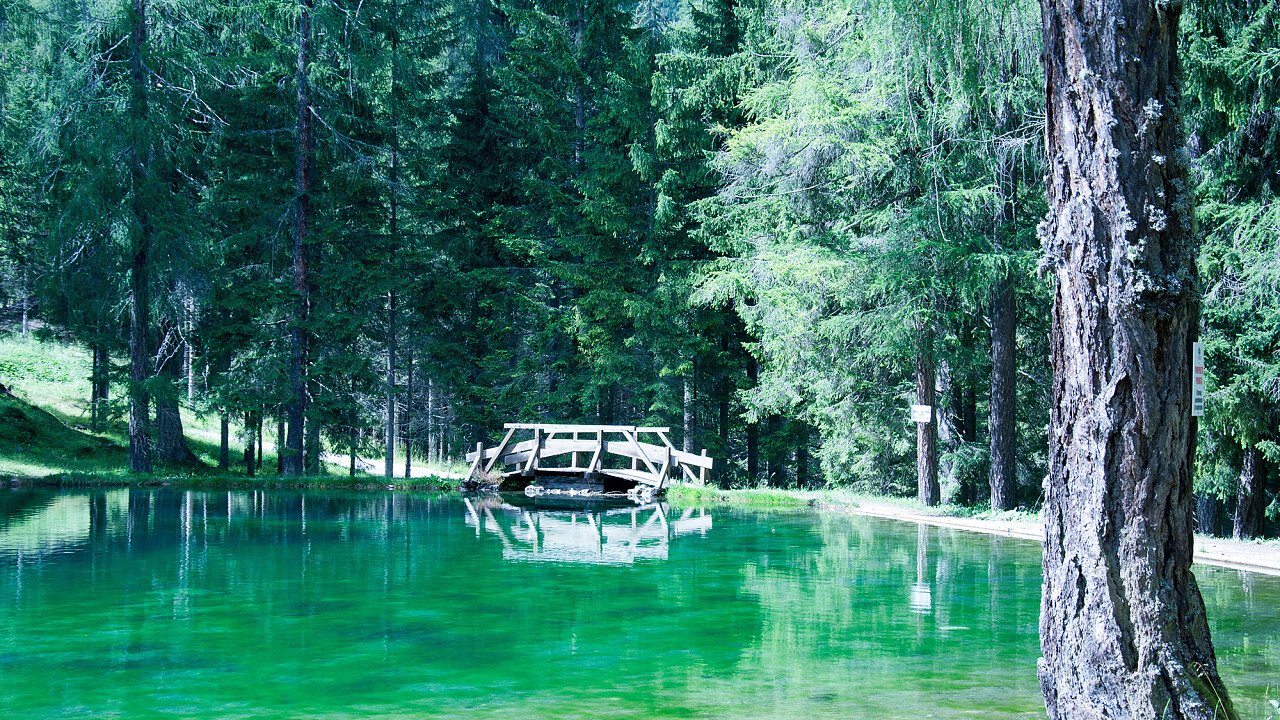 It is an artificial basin in the Zinghen Alti plateu, south-east of Col Margherita.
from Falcade, first stretch of the "High Route of the Sheperd": from Molino di Falcade lifts, cross the bridge and go uphill to Casera Costazza, where there is the Rifugio Bottari. The path is on the right of the Valle di Valles and descends from the road of the Passo di Valles. Go uphill along it as far as you enter the mule track that leads to Rifugio Le Buse. Continue as far as the Casera dei Zinghen Aut; then go downhill northwards to the road of the Passo di San Pellegrino, where there is the Rifugio Fior di Roccia.
Continuing along the High Route: 2 hours; from the lake of Zinghen enter the mule track and go to Malga Boèr and then to Malga del Col de Mez, and eventually to Baita Flora Alpina. Now enter the Valfreda, turn right and and reach the Marmoi spur and the Casera ai Lach along the mule track.