© Shutterstock
© Julius Silver | Pixabay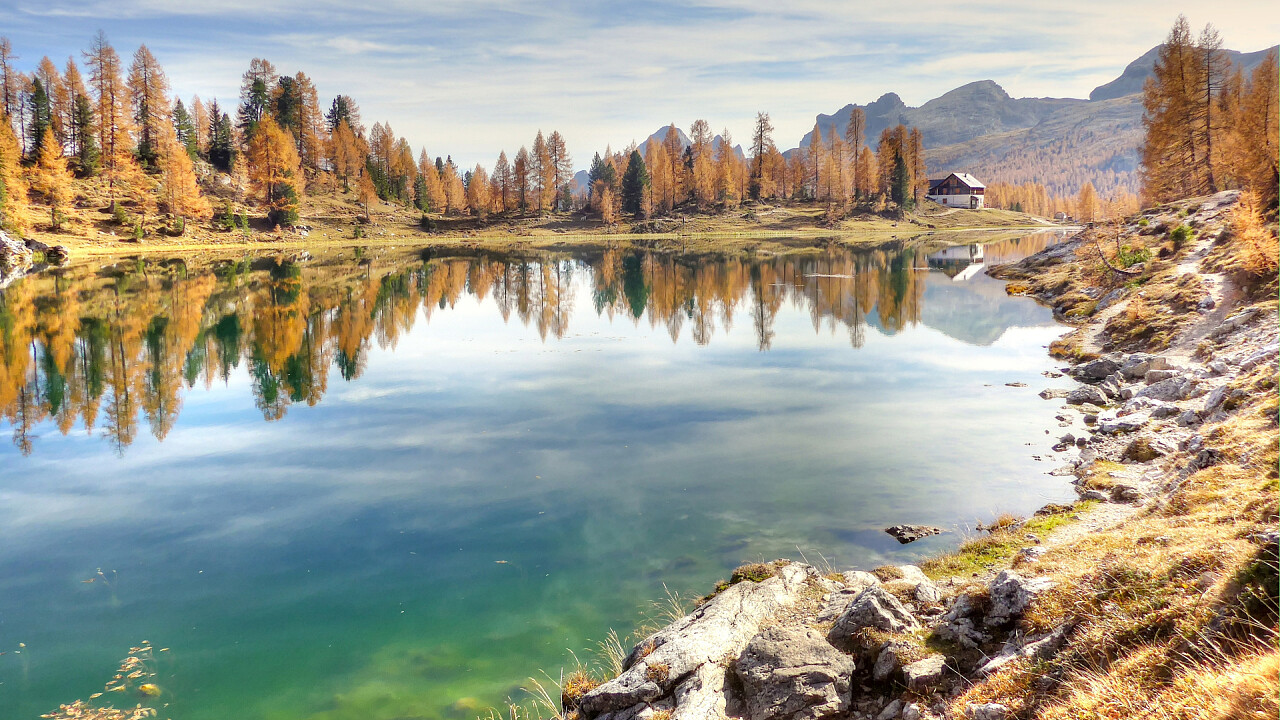 © kordi_vahle | Pixabay
This beautiful Federa lake is at the foot of the eastern wall of the Croda da Lago, a short distance from the G. Palmieri Hut.
From Campo di Sotto (Cortina d'Ampezzo) | 3 hours
At the centre of the hamlet, leave the main road on your left and continue towards a little bridge. Opposite, the road leads to the junction to the lake of Pianòzes on the left and to the lake of Aiàl on the right. It is recommended to leave your car here. Continue along this road, cross the stream Fedèra and go on as far as you reach Malga Fedèra: it takes about two hours. In front of you will see the Croda da Lago and the Becco di Mezzodì. From here, then, you have to climb to Palmieri Hut.

Visit to the lake of Aiàl | 1,45 hours
From Palmieri Hut continue northwards as far as you reach the junction between the paths n. 434 and 431. Turn right into this latest and arrive soon to the Becco d'Aiàl. From here go to the wide plain clearing by which a forest road passes. Enter it and go uphill (itinerary n. 12) by a further junction.

To the Forcella d'Ambrizzola, m 2,277 | 1 hour
The Forcella d'Ambrizzola, lies on the watershed ridge which separates the valley of Cortina d'Ampezzo from the one of the river Fiorentina. It is an excellent point from where you can admire the groups of Civetta, Pelmo and Ampezzo Dolomites. Run along a well marked path with the sight of the overhanging Croda da Lago.

To the Forcella di Sonforcia | 1 hour
From the Palmieri Hut, as you make few steps towards Ambrizora, follow the thin red signs (n. 457) and cross the Alpe Colgiarinei. As far as you arrive to a hut, you have to climb to Sonforcia, admiring the Val Dortiè, the Rocchette and the Becco di Mezzodì.
Characteristics of Federa Lake
Surface elevation: 2,038 m
Origin: glacial
Region: Veneto
Province: Province of Belluno
Municipality: Cortina d'Ampezzo
THE LAKE IS NOT SWIMMABLE
More about: Croda da Lago