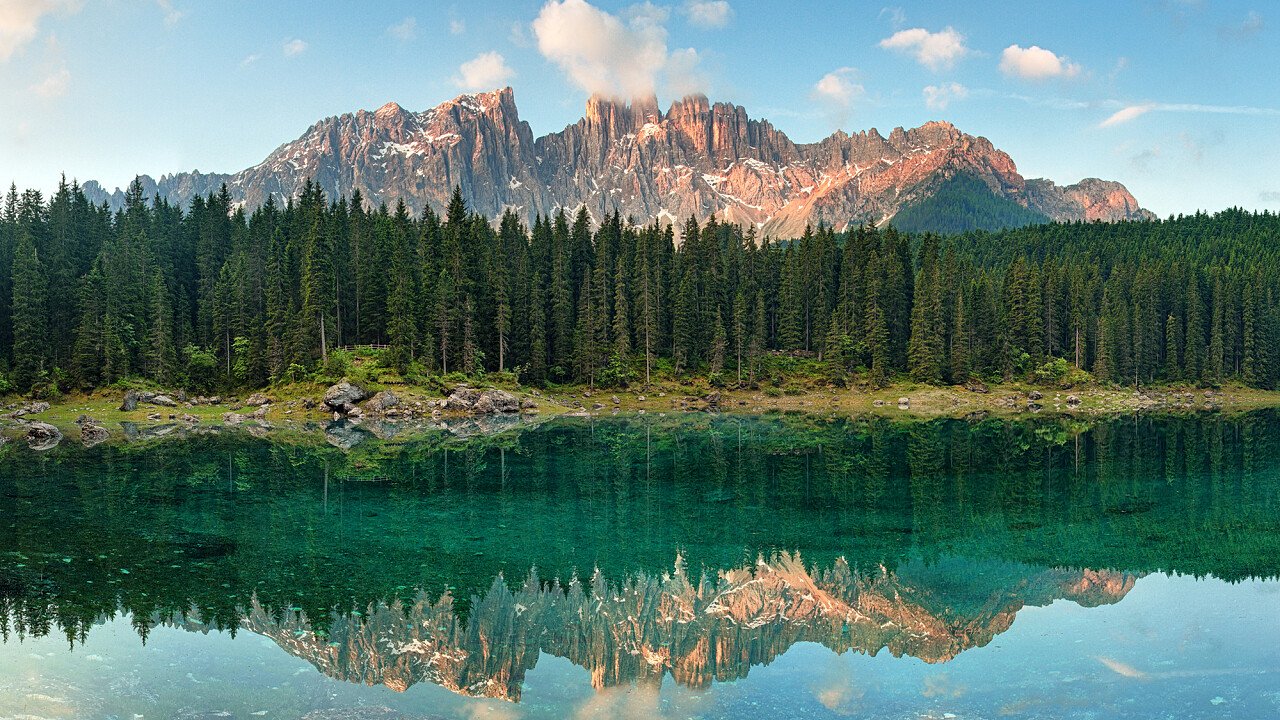 The frst lake is few metres below the highroad n. 48 of the Dolomites, 4 km downstream the Passo Falzarego. From the homonymous Rifugio a chairlift leaves to Rifugio Scoiattoli at the Cinque Torri. Excursions to the lake of Bàin de Dònes:
leave the highroad at the km 110 and turn into the road which leads to the homonymous Rifugio and the lake. A marked path runs along it and reaches the asphalted road to Rifugio Cinque Torri. From here, pass under the yellow Torre Grande and, in about 20 minutes you can reach the Rifugio Scoiattoli, m. 2225, at the Alp of Pòtor.
To the lake of Limédes: you can reach it both leaving at Passo Falzarego and at the Rifugio Gallina, under it. In any case you have to follow the path n. 441 that from the lake climbs to Forcella Averau and then to Rifugio Vinazzer. From here you have to descend northwards to Rifugio Scoiattoli (it takes about 1,45 hours from the lake). To go back to the Falzarego, enter the path n. 440.
Climb to the Averau: by Rifugio Vinazzer there is a good track which leads to some rocks, which can be overcome only through the via ferrata, as far as you reach the peak (1,45 hours, return).
Climb to the Nuvolau: from the Rifugio Scoiattoli, go south-westwards to Forcella Nuvolau. Few metres before it, at Rifugio Vinazzer, turn left to reach the peak.