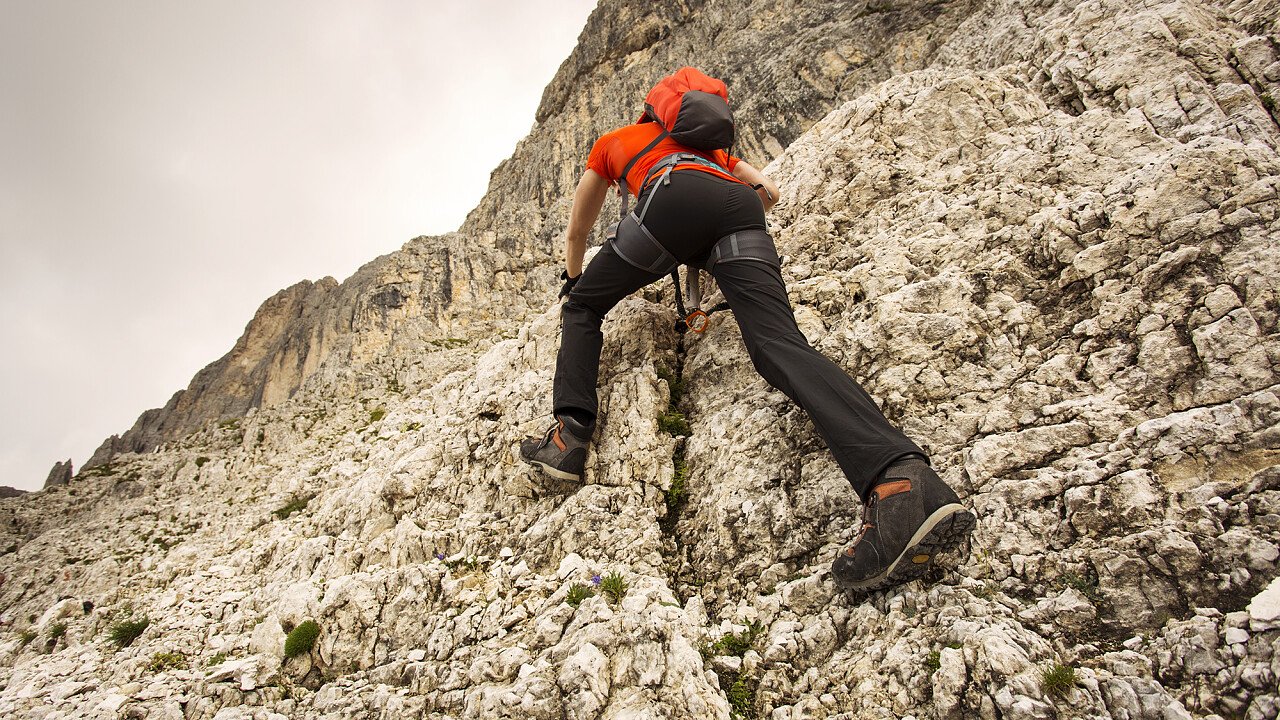 From Passo Sella follow a good path until the black-greyish wall. Here the Via Ferrata begins, with metallic ropes, iron handles and hooks, as far as a big drift bowl. Pay attention.
Through the big ledge that surrounds the Sella massif you arrive at the last part of the way. You cross a gorge and you reach the top of the Sella massif, at 2941 m.
Go up then along the peaks of Piz Gralba, 2.974 m, Piz Miara, 2.965 m, and Piz Beguz, 2.972 m and reach the path n. 677, then follow the path n. 647 through Val Lasties and you arrive to the road to the Sella Pass, 2.240 m.
Start: Passo Sella (2.240 m)
Arrival: Rif. Passo Sella (2.183 m)
Height difference: about 700 m
Difficulty: difficult
Duration: 5 hours uphill and about 4 hours downhill
Notes: the Via Ferrata delle Mésules is the oldest among the ways of the Dolomites (1912) and still nowadays one of the most demanding, but nevertheless it is very attended.