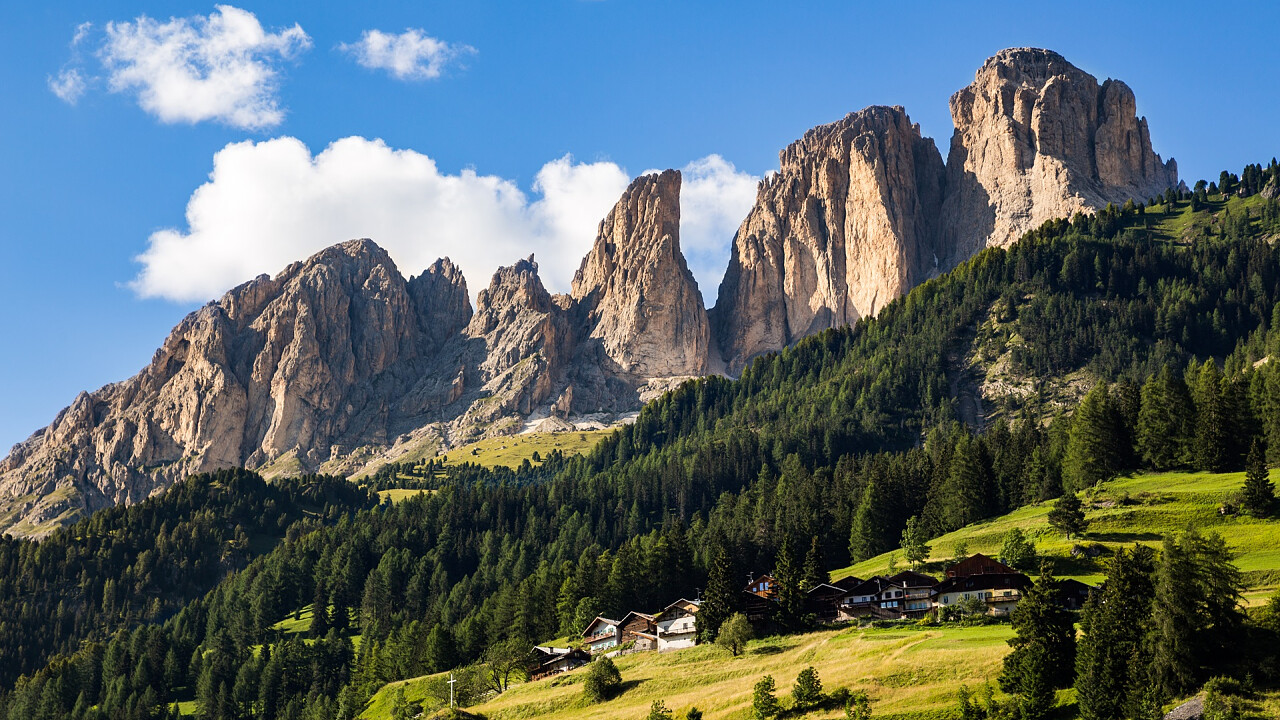 © Shutterstock
Starting point: Col Rodella in Campitello di Fassa, reachable by cable car when in operation or on foot from Campitello.
Arrival point: Campitello di Fassa
Panoramic point: Col Rodella, with a view of the Sassolungo, the Sella Towers, Sass Pordoi, Gran Vernel, Marmolada, Colac and Crepa Neigra.
Route: from Col Rodella follow trail 557 Friedrich Agust Weg to Federico Augusto hut. Continue to Sandro Pertini hut, this section is also suitable for families. From Sandro Pertini follow the signs to the Sasso Piatto hut (2h, 2.15h total). From here, follow trail marker 594/4 until you reach Passo Duron (1h, 3.15h total). From Passo Duron, if you want, you can continue to Alpe di Tires hut (1h). From Passo Duron you can return to Campitello by descending to the left of the cartroad and following trail no. 532 to Micheluzzi hut (1.30h, 4.45h total): From here you descend to Campitello (0.45h, 5.30h total).