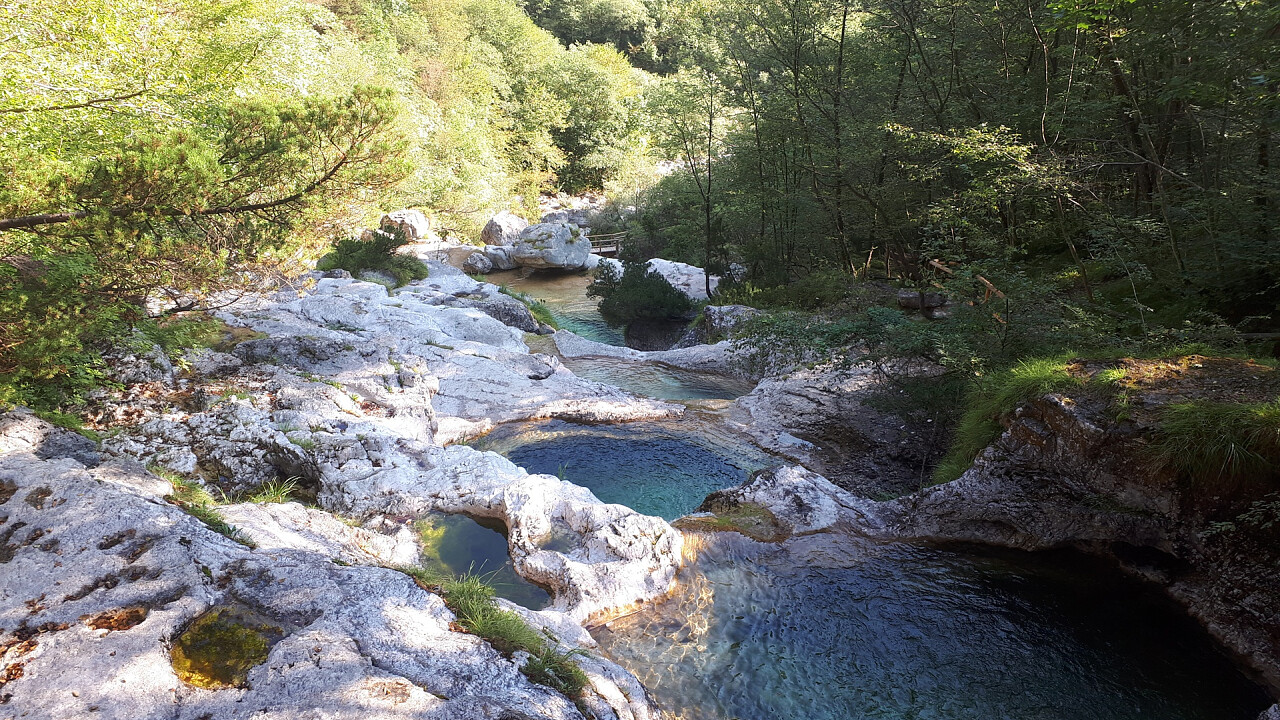 © Angela Pierdonà
The Cadini del Brenton (Belluno version of "catini", or potholes of hydraulic erosion) are natural cavities modelled by the erosive work of the water of the Brentòn stream, located within the territory of the Belluno Dolomites National Park, between the municipalities of Gosaldo and Sospirolo in the Province of Belluno.
Path
Leave your car near the car park at Lago del Mis. From here an easy path leads to the deep cavities excavated by the waters of the Brentòn stream. These spectacular erosion potholes are astonishing for the beauty of their colours. Also worth visiting, in the immediate vicinity, is the equipped path leading to the terrace suspended over the Soffia waterfall.
Recommended period: from April to October
Visiting regulations
The Cadini del Brenton are a spectacle of nature to be preserved. Some simple rules to respect:
do not leave the marked paths
do not abandon rubbish
do not pick up or damage plants;
keep your dog on a leash.
It is forbidden to bathe in the Cadini and sunbathe along their edges.