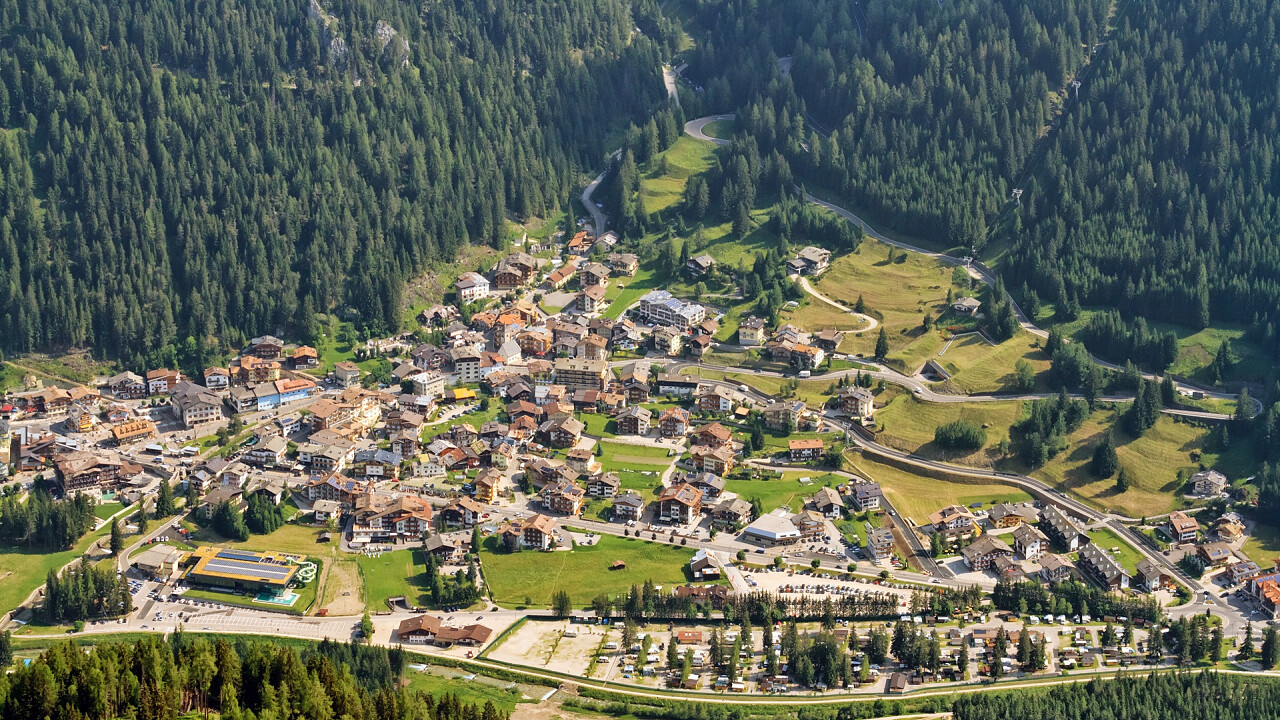 © Antonio Scarpi | Dreamstime
The Ladin Carnival is extremely long (as much as a month!): from the 17 January to the 21 Febraury 2023. It is celebrated in the Val di Fassa Valley, in the North-Eastern part of Trentino, and in particular in the villages of Canazei, Moena, Campitello di Fassa, Mazzin, Pozza di Fassa, Vigo di Fassa e Soraga di Fassa. This tradition is very old, and goes back to the rituals of the ancient peoples who used to celebrate the end of winter.
As in other Alpine Carnivals, the main characters wear wonderful handcrafted wooden masks (usually made of Swiss stone pine wood). Here this masks are called Facères. The main characters are the Bufòn, with a long nose and a cone-shaped hat decorated with ribbons, who uses to embarrass girls and tells stories and rhymed jokes, the Laché, wearing flashy clothes and leading the parade, and the Marascòns, big masks with belts with bronze cowbells which represent the strong relationships between locals and cattle. These three characters are followed by many other Facères "da bèl" (beautiful masks) and "da burt" (ugly masks), representing positive and negative aspects of life.
All masks run in the village streets forming a loud and merry parade, and after the parade come the Mascherèdes, short farcical comedies which usually represent a funny comparison between locals and outsiders. And in the end come the music player, and the dance will last until late at night.
The Ladin Carnival is celebrated in other villages of Val di Fassa as well, and each one has its own peculiarities and characters. In Moena we find the Arlèchins (usually two), wearing a pointed hat, cowbells, multicolored trousers and whose face is covered by a white veil, running after children and scaring them with a riding whips, and the Lonc, very tall masks hiding men walking on stilts and covered by a white sheet. These appear at dusk to frighten people.
Pozza, Vigo di Fassa and Soraga have the om dal bosch (the man of the forest, a frightening and wild character) and the coscrit te ceston, which represents a woman carrying into her wicker backpack her frightened 18-year-old son, on the road to the enlistment physical.