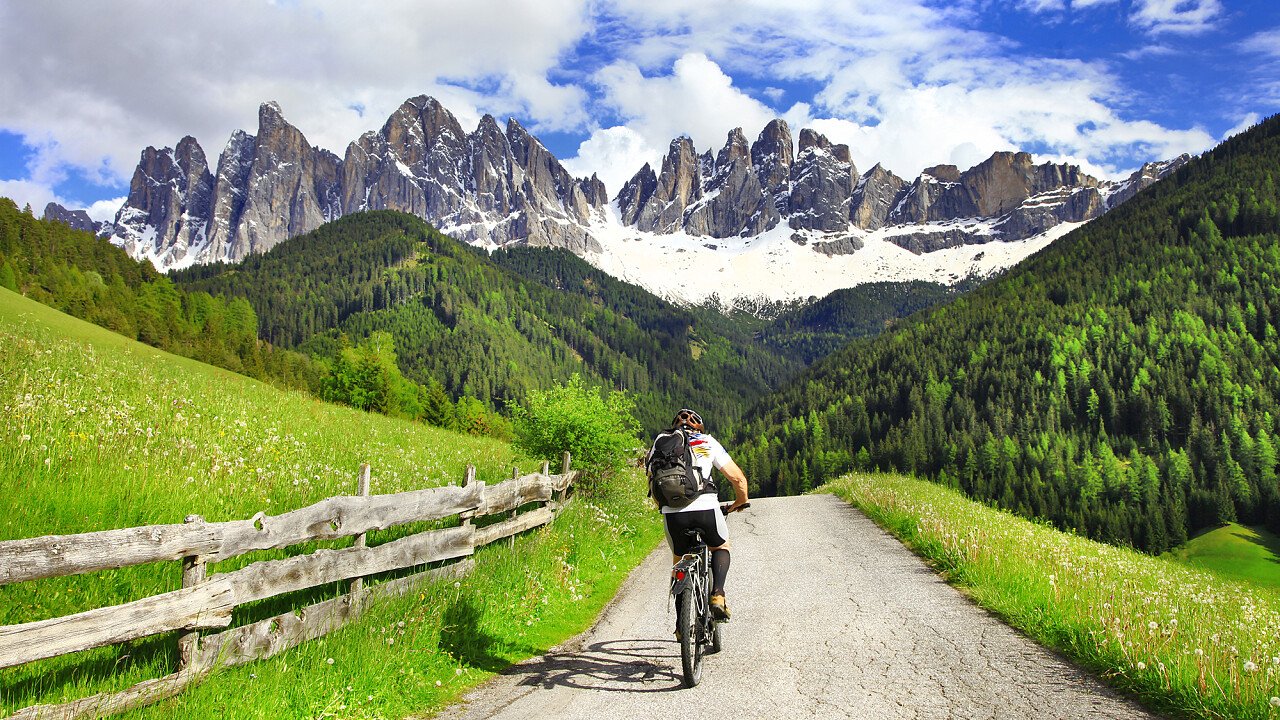 Starting from the parking of Sport Hotel in Bagni di Moso S. Giuseppe, one proceeds through the bridge along path n.102/103 (blue cycle track), downhill, behind Albergo Vecchia Segheria (6.2 km).
On the left, uphill, passing Bagni di S. Candido, one gets to Rifugio Baranci (km 10.5); one proceeds on the forester road (leaving the rifugio on the right) constantly downhill as far as San Candido Sports Centre.
Behind Supermarket Tempele one follows the fork on the right, passes the forester bar, turns left towards Restaurant Waldruhe, following path n.4/5......left at Waldkapelle fork, right at the cross-roads.
At Km 21,2 on the left, uphill, one passes a maso (mountain farm), at the crossroads downhill on the right, as far as the fortress; here left towards Malga Klammbach and Nemes.
From the crossroads of Km 28,9 one goes downhill on the right towards Moso/Sesto as far as........two visible cement footprints; here left.
One follows path n.13 and, keeping to the right, signs n.0; after 300 m one turns right again towards Sesto circular road. One turns right before the stream as far as the road of Monte Croce Comelico Pass. One follows the way of the pass for 50 m uphill and then turns right. At path n.15 one descends on the right as far as the skilift, then left towards Bagni di Moso S. Giuseppe.
Starting point: Bagni di Moso S. GiuseppeArriving point: Bagni di Moso S. GiuseppeHeight difference: 1254 m
Notes: demanding route, with tiring stretches uphill, but worth the effort!