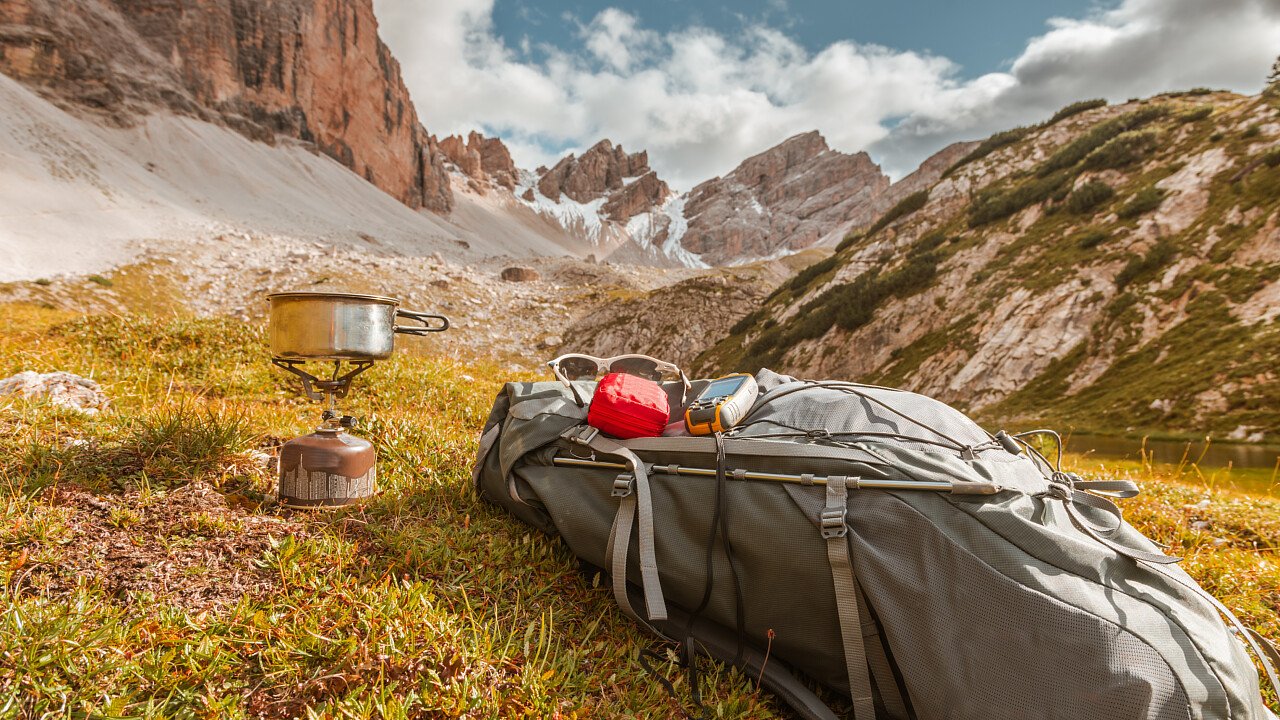 The Roda di Vaèl is one of the most important peaks in the Catinaccio range and its west face is one of the most popular in the Dolomites. We catch the chair lift at Carezza and reach the Refuge Paolina (2120 metres), here you can take a glance at the Masarè crest and at the Roda del Diavolo ... beautiful! Then a flat path starts and climbs to an eagle-shaped bronze monument - it takes about 20 min. Follow the same track and enjoy the nice view on the Val di Fassa, gettino finally to the Refuge Roda di Vaèl (2300 metres - it takes about 45 min. from the Refuge Paolina).
The hike could finish here, but we want to continue. Tip: as there are no refuges on the way, take some water and something to eat in your rucksack. We walk for about 20 min. on this flat trail at the foot of the imposing east face of the Roda di Vaèl and meet a junction. Turn left and enter the canal in front of you (the track is quite steep). After this climb, the trail goes west and leads to the Passo Vaiolon, at an altitude of 2560 metres (it takes about 1 hour from the Refuge Roda di Vaèl). Past the pass, walk downhill on the west slope. At the very beginning the path is a bit steep (here you find a ladder that makes the passing easier in the rocks), then we get to the (nearly flat) Masarè trail that connects the Refuge Fronza to the Coronelle and to the Refuge Roda di Vaèl. Turn left (southwards) and continue to the Refuge Paolina (it takes about 1 hour from the Passo Vaiolon). In this last tract you can admire the west face of the Roda di Vaèl: a fan-shaped, 400-metre high rock face that towers the Carezza valley and the Val d'Ega.
If you have time, it is worth a short diversion to the Carezza Lake (situated a few km from the car park of the Paolina chair lift).