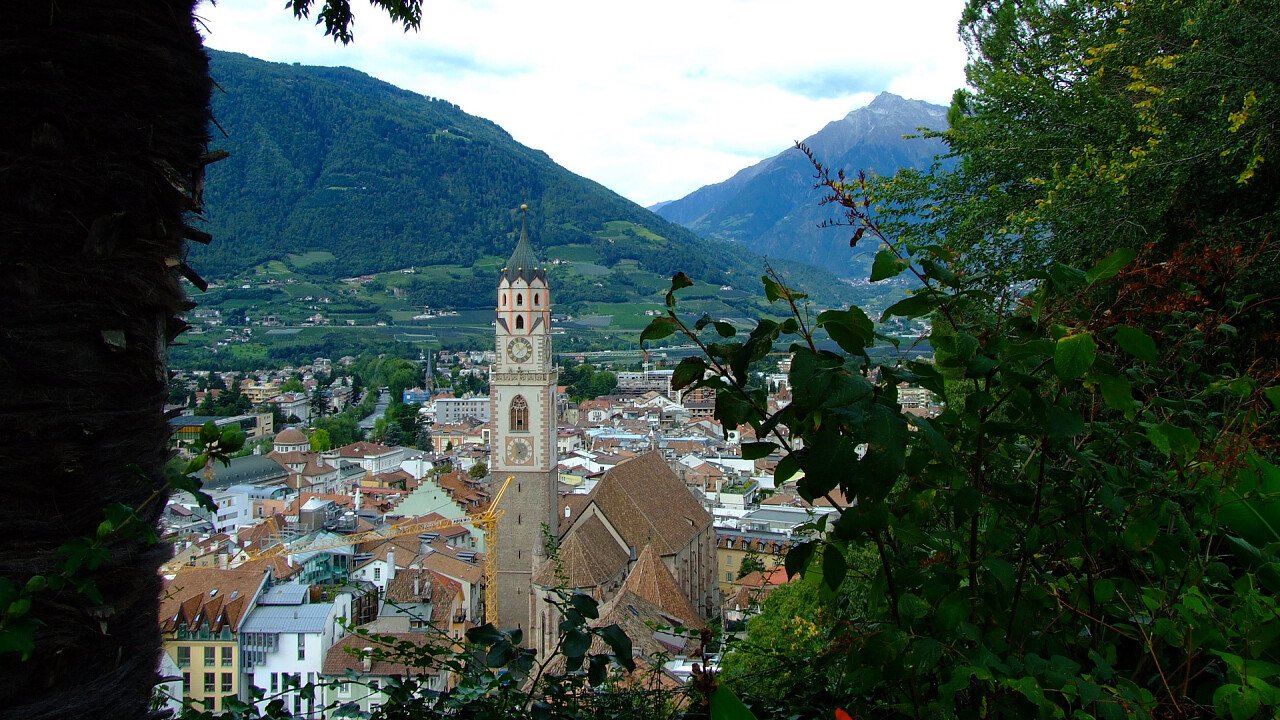 © Aimeedelacroix | Pixabay
The Palais Mamming Museum or Merano Municipal Museum is one of the oldest museums in the country and since 2015 it has been housed in its new home on Piazza Duomo, a recently renovated 17th century building. Commissioned by Franz Innerhofer, it houses Tyrolean sculptures and paintings from the Middle Ages and the Baroque period, as well as a rich collection of curious, historical and prehistoric objects and contemporary art, offering an overview of the historical evolution of the city.
The Merano Municipal Museum was opened in 1900. It houses exhibits from the collection of Franz Innerhofer, a Merano doctor and the first director of the museum, who had collected materials from medieval and baroque Tyrolean art, such as sculptures and paintings, during his lifetime. Later, the museum was enriched with various exhibits, such as Andreas Hofer's horseshoe; the typical costume of the country guard; the original cast of Napoleon's death mask. But also minerals and fossils, photographs, costumes and curious objects such as an Egyptian death mask and prehistoric finds from the Vinschgau and Passeiertal valleys.
In 1911, the museum was moved to its original location in Via Galilei in Merano, and in 1921, the Museum Association, which managed the museum, handed over the entire collection to the municipality.
In 1934 the management of the museum was entrusted to the Dante Alighieri Society, which was the first to catalogue all the exhibits in the Civic Museum. Deprived of some works during the Second World War, it was entrusted to the management of Josef Prünster until 1978.
Opening hours of the Merano Municipal Museum
Open from Easter week to January 6th
Tuesday to Saturday: 10.30 a.m. - 5 p.m.
Sundays and holidays: 10.30 a.m. - 1 p.m.
Closed: Mondays
How to reach the Merano Municipal Museum
The museum is located in the centre of Merano. There are several public car parks in the vicinity of the museum.
To get to Merano by car, take the A22 motorway, exiting at Bolzano Sud, then continue in the direction of the Merano-Bolzano dual carriageway, exiting at Merano Maia Bassa or Merano Centro.
By train, the arrival station is Bolzano. From here there are connections to Merano every half hour.
For more information:
Palais Mamming Museum - Municipal Museum
Piazza Duomo, 6
39012 Merano
Tel. +39 0473 270 038