© Silvano Angelani
© Silvano Angelani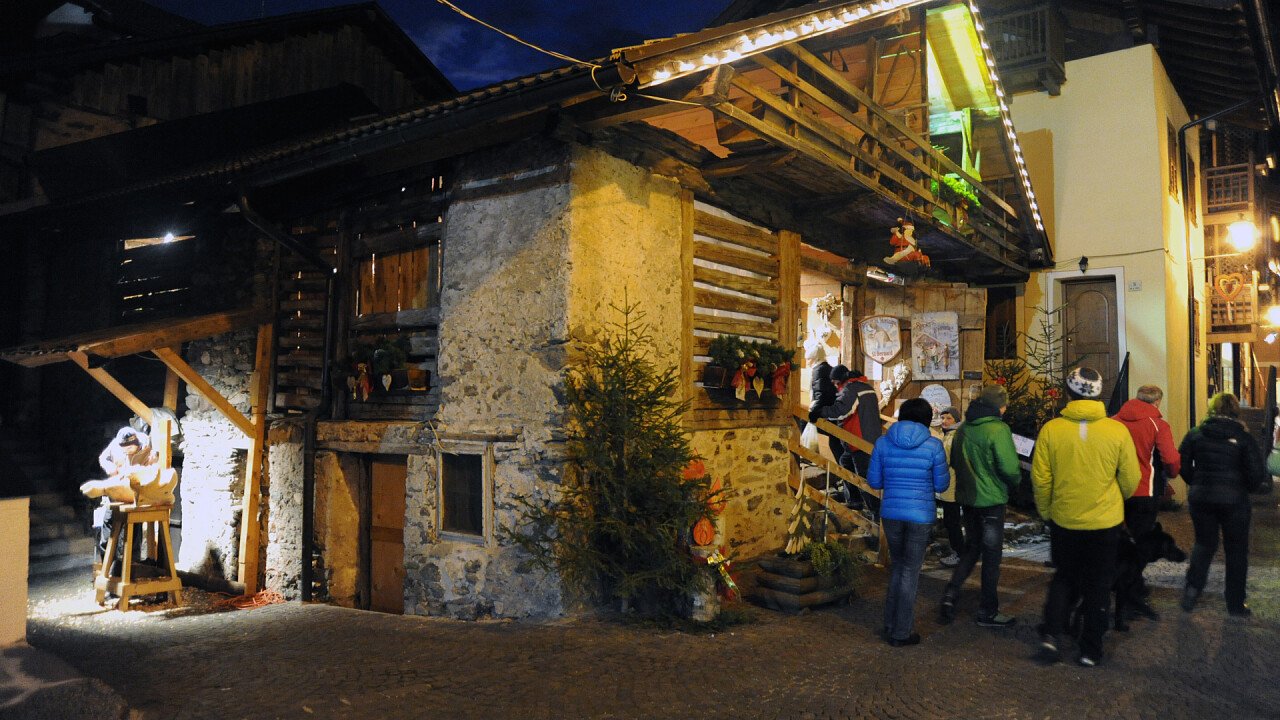 © Silvano Angelani
© APT San Martino, Passo Rolle,Primiero, Vanoi
© Enrica Pallaver | Dolomites Web
© Enrica Pallaver | Dolomites Web
Siror is a village located north of the Valle di Primiero valley. In November and December its traditional Christmas Market with lights, stands, handicrafts and food products creates a magic atmosphere surrounding the houses and alleys. Don't miss the chance to spend a couple of peaceful hours in the serenity of this ancient hamlet, maybe at the end of a sunny ski day in San Martino di Castrozza.
The Christmas Market of Siror will be open on November 27, December 4, 8, 10, 11 and 18. Here you will find handicrafts and local specialties like the brazedel (a kind of braided bread), the carne fumada di Siror (a kind of smoked meat), flavored grappa, cheeses, jams, honey…
The Christmas Market of Siror organizes a series of special events for children: Christmas carols, troika tours, clowns and jugglers shows, Saint Nicholas torchlight parade on the night. There will also be concerts, a Symposium of wood sculptures and a competition of the best Christmas trees.
Opening times
10:30 am – 6:30 pm
Additional information:
APT San Martino di Castrozza, Passo Rolle, Primiero e Vanoi
(+39) 0439 768867