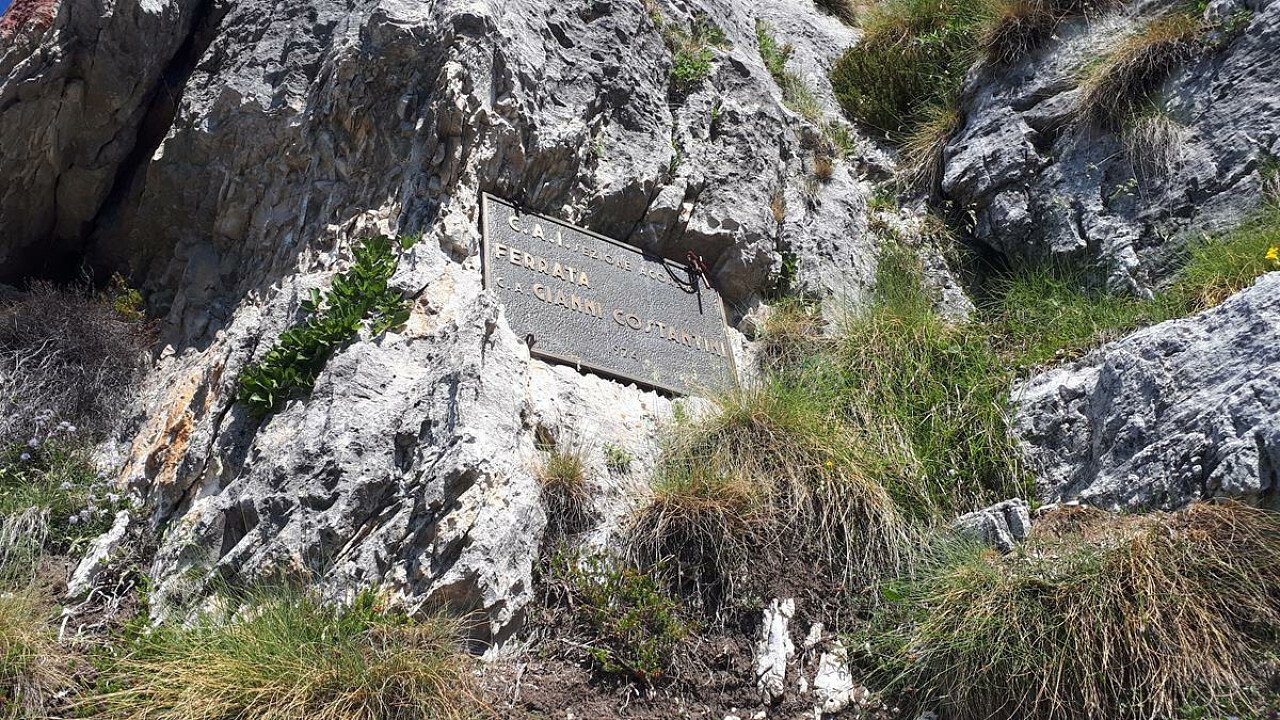 © AP - Dolomiti.it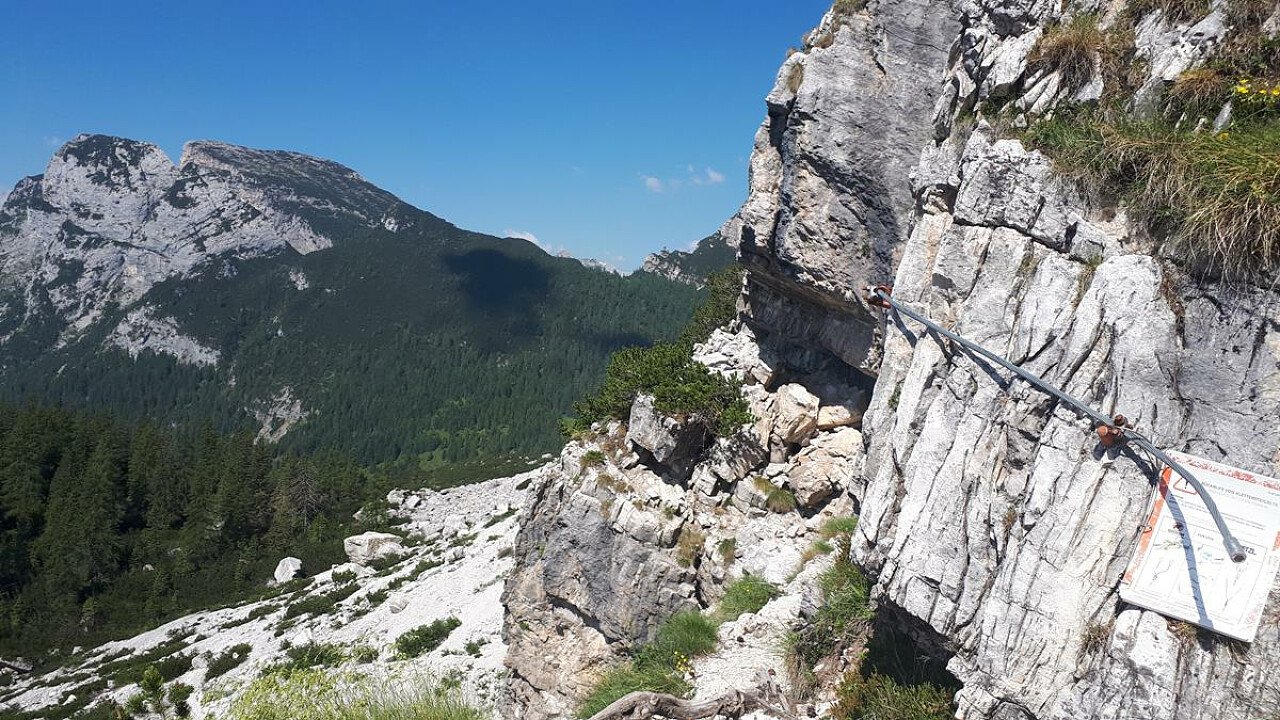 © AP - Dolomiti.it
The start of the route is situated few minutes away from the Carestiato Hut. After crossing a suspension bridge, you start ascending among mugo pines and smooth rocks. This first part of the track is the most demanding, though no longer than a few tens of meters. Subsequently, the flank slopes a little and allows you to reach the most important part of the route quite easily. This consists of a leftwards diagonal ascending on an overhanging yellow slab of rock where a rope is the only fixing. Once you have completed this passage, you can reach the summit of the Pala del Belìa. Going up, you come across another demanding passage followed by an easier one leading to the Cresta delle Masenade (2740 m).
Now, you can descend northward, thus interrupting the climb. The Ferrata Costantini, however, continues northwestward to the southern Moiazza. One of the most typical parts of the Costantini track starts here: traversing the Cengia Angelini, you get to the Alto Van de le Nevere and to the Ghedini Hut (2600 m). Now the route bends down along the western slope of the Val dei Cantoni and meets the track n. 554 to the Carestiato Hut.
Max.altitude: 2740 m
Departure: Bruto Carestiato Hut (1834 m) at Col dei Pass - easily accessible along a mule track starting from the Passo Duran
Possible stops: Passo Duran (1601 m).