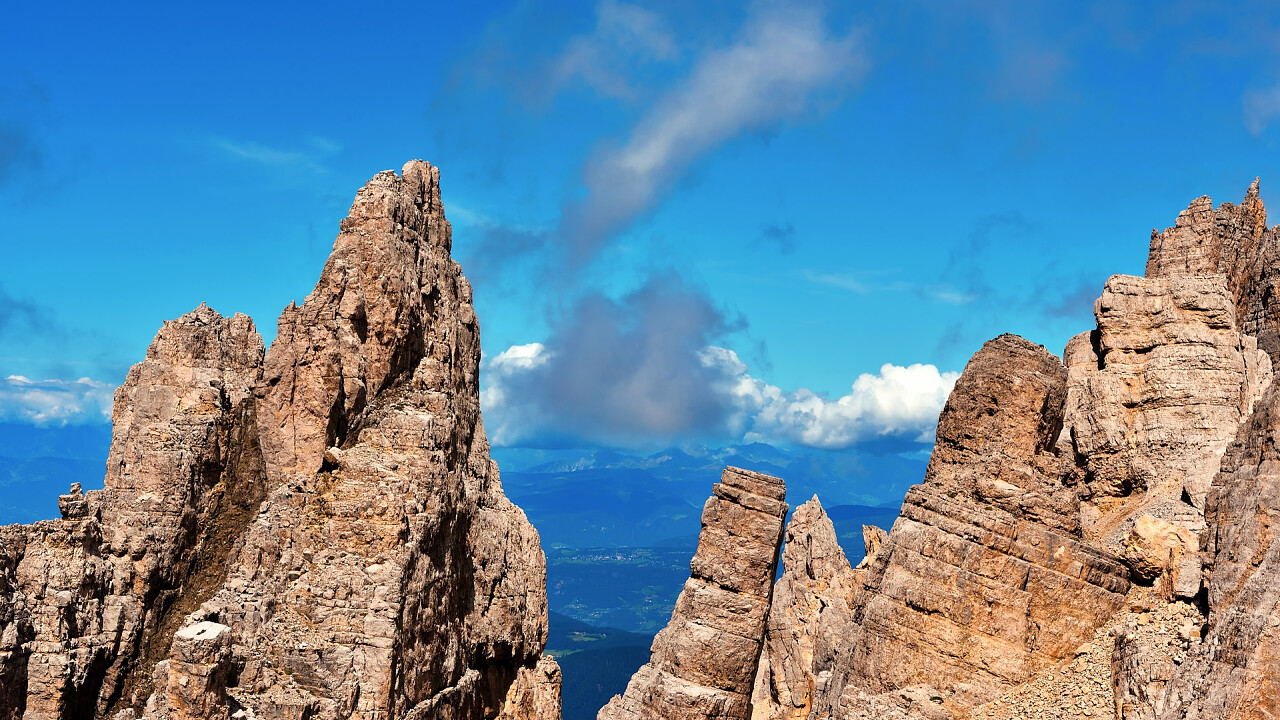 © Maudanros | Dreamstime
There are two starting points for this hike:
Latemar chairlift in Pampeago
Latemar chairlift in Predazzo
Starting from either of the two locations in Val di Fiemme you will pass through Passo Feudo in both cases. From Pampeago you can reach it with the Latemar chairlift and about 20 minutes walk on the 504 trail, while from Predazzo you go up with the Stalimen-Gardoné cable car and the Gardoné-Passo Feudo chairlift.
From the pass, follow trail no. 516 which leads to the Torre di Pisa refuge. Once past the refuge, you can admire a 360° view of the Dolomites, including the marvellous Torre di Pisa, ranging from the Catena del Lagorai to the Pale di San Martino, the Civetta and the Marmolada.
Continue along path no. 516 to the Forcella dei Camosci, where you take path no. 18 on the left, which descends to the Oberholz chairlift and the refuge of the same name.
To return to Passo Feudo follow path no. 22, and to return to Pampeago follow path no. 23 to the Mayrl Alm and then on the tarmac road to the Latemar chairlift.