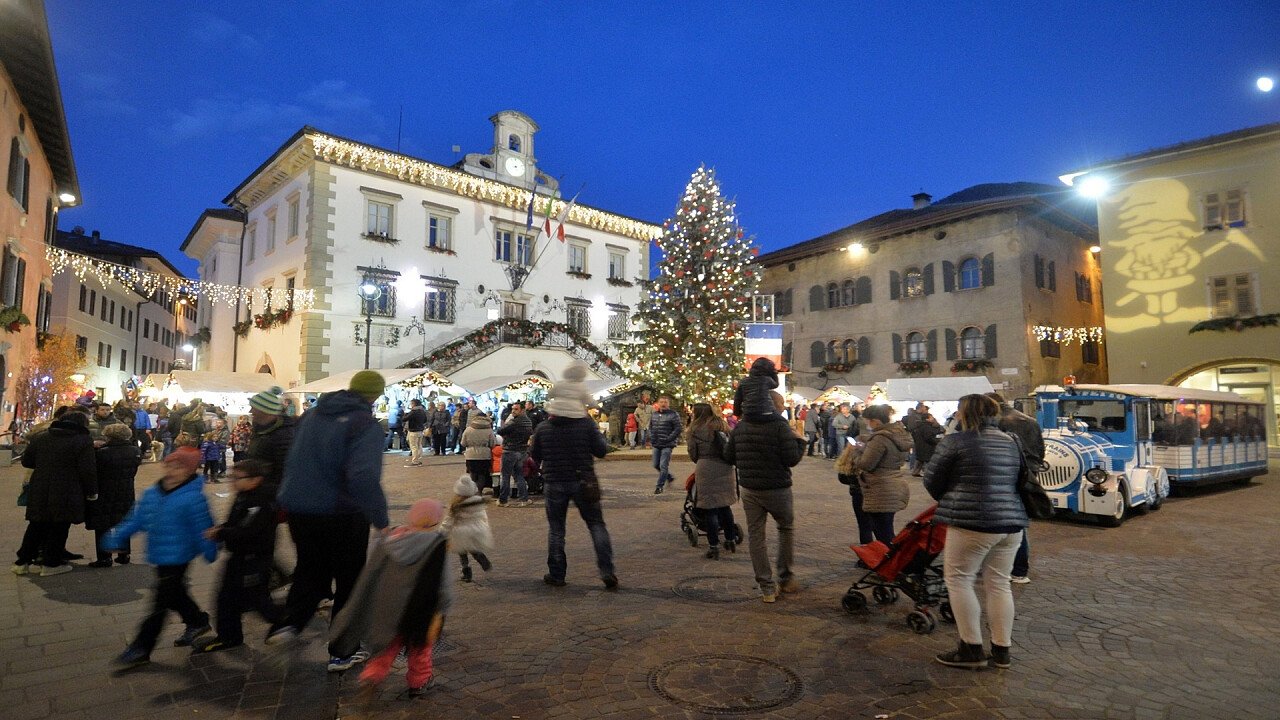 © Daniele Mosna | APT Valsugana
An enchanted valley and magical place, where gnomes and elves descended to the valley during Advent to play games, offer candy, and sell their best artisan products in a colorful market along the streets of the town center. It was tradition to organize exhibitions and tastings of local products, trips to the Valle dei Mòcheni, to visit the mines of Vignola Falesina, looking for gold by panning, and at night, by the moonlight, snowshoeing in the snow, skating on the frozen lakes, and inventing fairy tales to one day be told around the fire.
This is the legend of Pergine Valsugana inspired by Perzeland & the Enchanted Valley, the annual rendez vous with the Canopi Christmas Market that Pergine hosts from early November to early January in its historic town center, at the feet of Castel Pergine.
Let yourself be enchanted by the fantastic universe of the Medieval Mines, the Alpine valleys where the ancient Language of the Fathers is still spoken and explore the mysterious world of the Gnome Miners. An unmissable journey to discover customs, traditions, and folklore.
A festive atmosphere pervades the streets of Pergine. In the traditional wooden houses the exhibitors offer the best of their typical products, artistic work, and local handicrafts. While walking through the streets sipping a glass of hot chocolate or mulled wine, you can also find the perfect gift, a little thought for your loved ones. The perfect opportunity to explore or rediscover this wonderful village of Valsugana dominated from above by its manor.
Other events of the Christmas Market
Not just wooden houses at the Christmas Market, but also a comprehensive program for adults and children. Craft workshops, exhibitions, and expos in the most hidden corners of the town, exhibition of artistic mangers and much more awaits you for an unforgettable holiday in Valsugana. For those who love to ice-skate, the Pergine ice rink is open every day during the Christmas period.