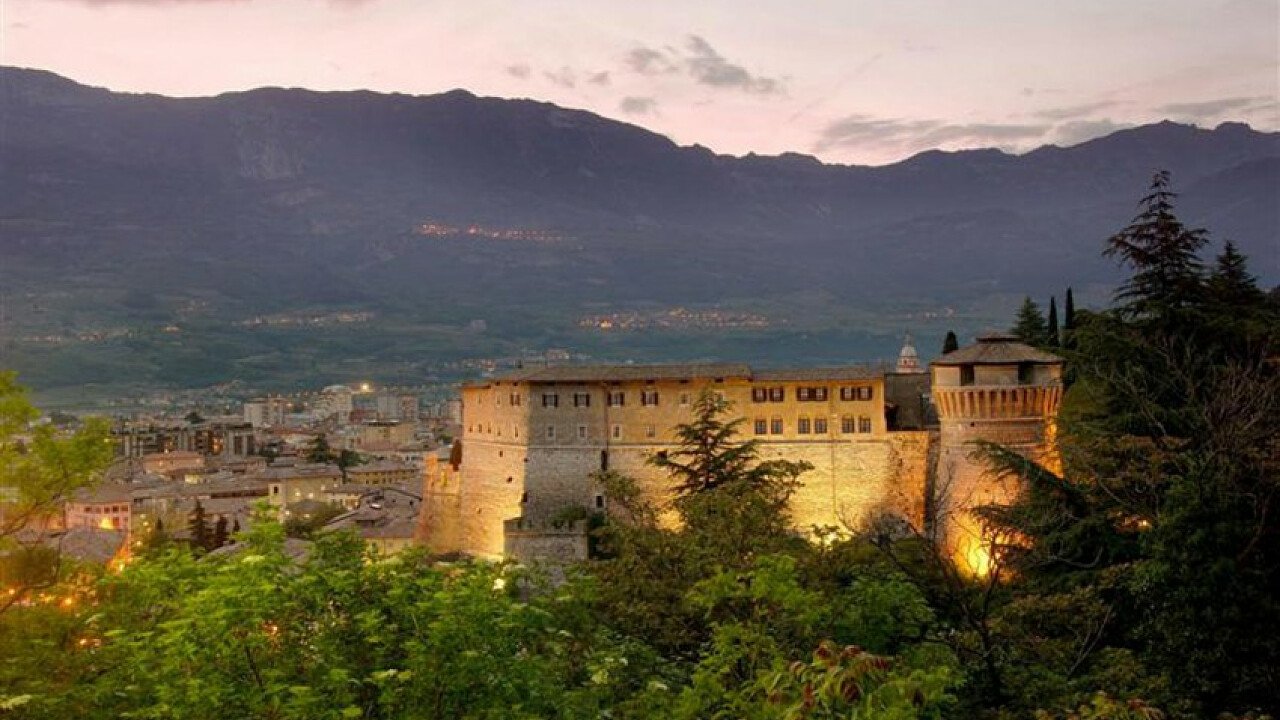 © Azienda per il Turismo Rovereto e Vallagarina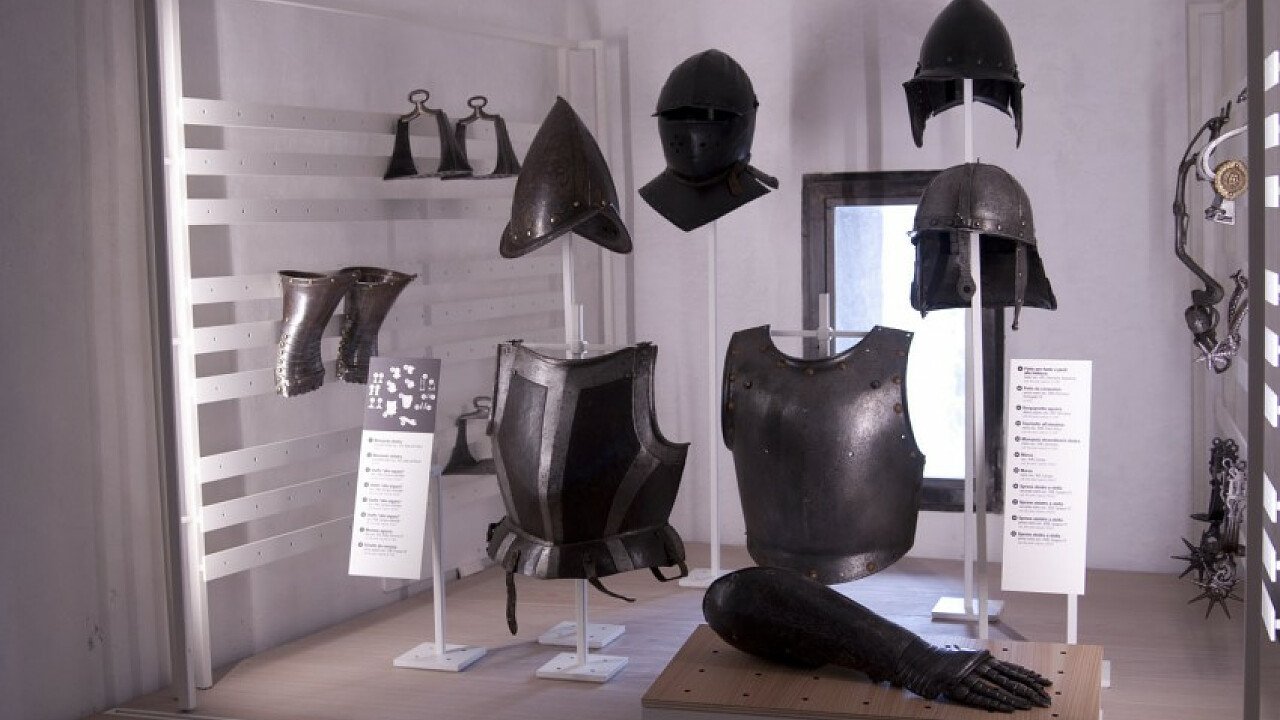 © Azienda per il Turismo Rovereto e Vallagarina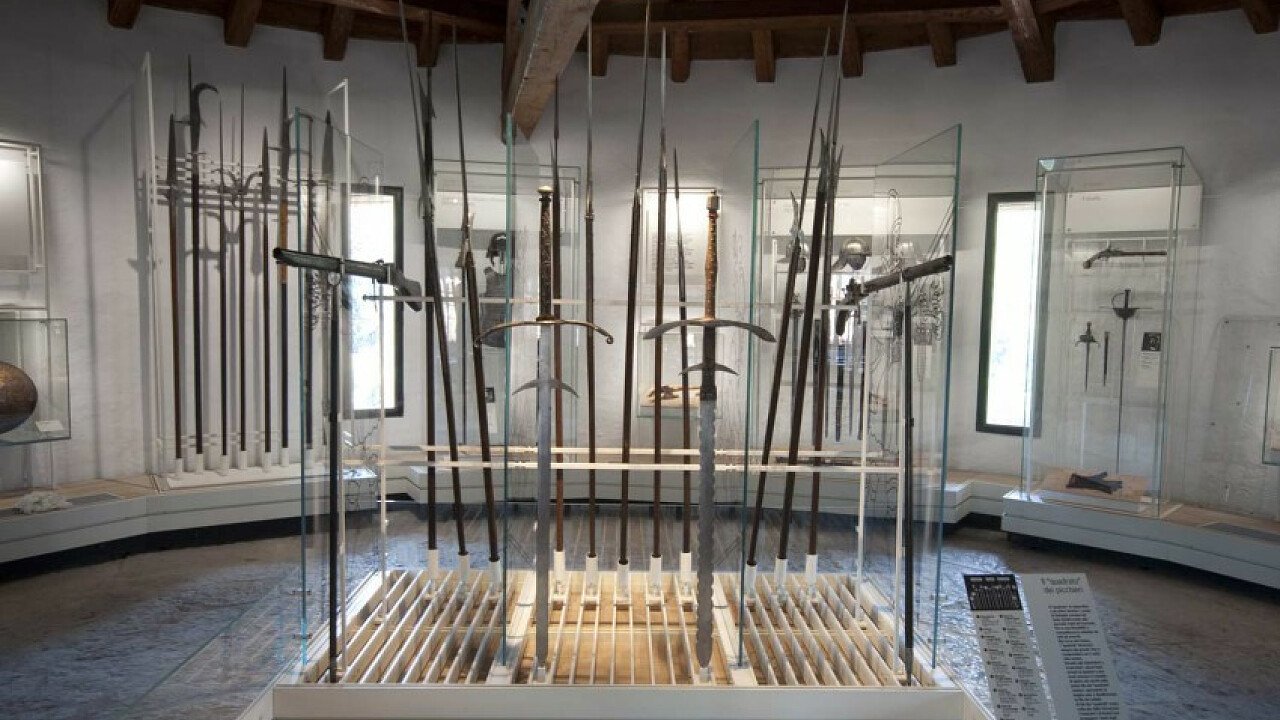 © Azienda per il Turismo Rovereto e Vallagarina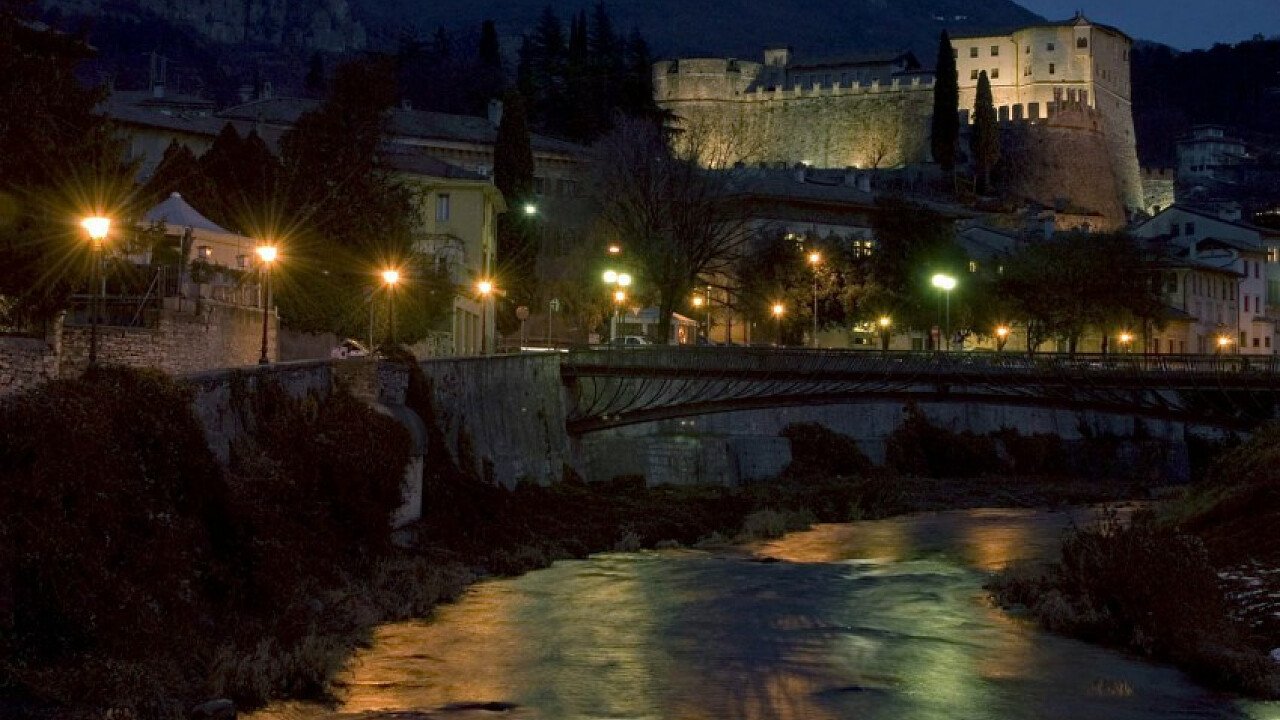 © Azienda per il Turismo Rovereto e Vallagarina
Dated back to 1300, the castle had been modified by Venetians but still keeps its original medieval aspect. After many years of restorations, the castle houses the Italian Historical War Museum, open to the public.
The Rovereto Castle rises on a hill that dominates the ancient core of the city of Rovereto. It was built by the Castelbarcos in the XIV century on a pre-existent fort, to control the valley beneath. The castle was then rebuilt by the Venetian Republic only for military purposes in the XVI century. To this latest is due the current aspect of the castle and the walk with the cannons and the towers. It has in fact been designed by well-known architects in the period of the revolution of the war firearms.
Rovereto town council is proprietor of the castle and has organized the Italian Historical War Museum, one of the most important in Italy. Founded in 1921, the Museum collects hundreds of relics, pictures and evidences. Many rooms are dedicated to the battles and the soldiers that fought; the museum keeps also common object that helped soldiers to survive.
Tickets
Full price: € 9,00
Groups: € 7,00 - Concession for groups (min. 15 adults), plain clothes members of the armed forces and police force, concession for affiliated organisations
Families: sdults pay the full ticket, all minors from the same family enter for free
Kids up to 17 years (without accompanying adults), unguided school groups (resevations required): € 2,00
Free admission: children 0-5, people with disabilities and assistants, Museum members, 1 group leader per group, 2 teachers for class, card-holding journalists, visitors with Guest Card Trentino e TrentoRovereto Card, members of Cassa Rurale di Rovereto with I'mart card, officials of MiBAC and the PAT Office of Culture, card-holding Civil Service employees, members of the armed forces and police force in uniform
Opening times
From Tuesday to Sunday | 10.30 am - 6 pm
Last ticket at 4.30 pm
Closed on Mondays, 24, 25, 31 December and 1 January
How to get there
ON FOOT: from Piazza Podestà go down Via della Terra and then Via Castelbarco (3 minutes). From Piazza Rosmini go down Via Orefici, then Via Rialto, Via della Terra and finally Via Castelbarco (10 minutes).
BY CAR: there are some indoor car parks a few minutes from the castle (in Via Lungo Leno Sinistro, Viale dei Colli and Via Manzoni), as well as outdoor car parks (Piazzale Achille Leoni). In Via delle Fosse there are some pay car parks.
BY COACH: Parking is only permitted in Piazza Podestà for loading and unloading. There are coach spaces in Via Lungo Leno Sinistro, Piazzale Achille Leoni and at the sports stadium.
For further information
Castello di Rovereto
via Castelbarco, 7 - Rovereto (TN)
tel. (+39) 0464 438100