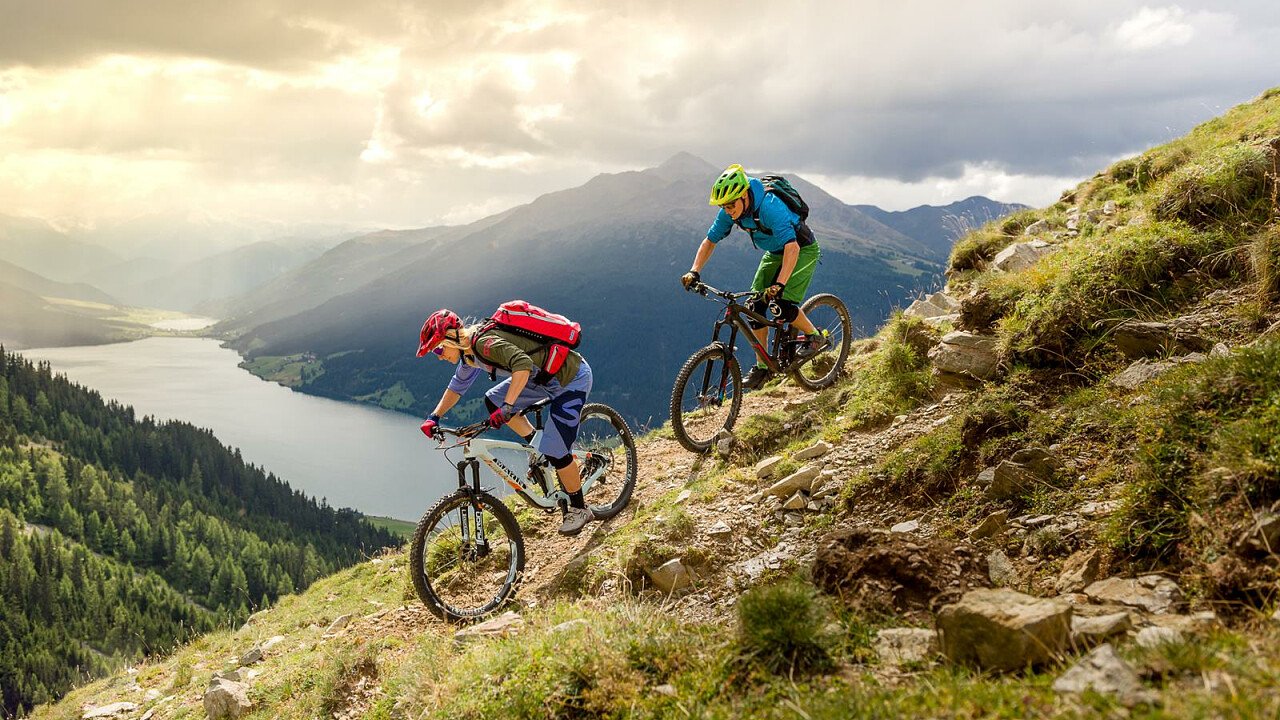 Starting from San Valentino, cross the dam on Lake Resia and over an old road towards Belpiano's Innerkaschon district: a climb of about 8.65 kilometers, first on asphalt, then on dirt, mainly through the woods.
After passing the chapel of San Martino you'll reach the Malga di San Valentino refuge/restaurant with a panoramic terrace overlooking the surrounding lakes and mountains. From here, go 350 meters along the stretch of the road previously traveled, up to the fork and turn right towards the Zerzer valley.
Continue on the ski slope to hiking trail no. 7 which leads to the Bruggeralm pasture, where in summer you can savor excellent dumplings with malga cheese. Behind the hut you will find a bridge, take the small road on the left and follow the n.8 signs up to Lake Faulen See. From here continue downhill to the Val Venosta cycle path. From here you'll cycle to San Valentino.
The mountain of goats (Goasberg) is so called because it was once a pasture area for sheep.