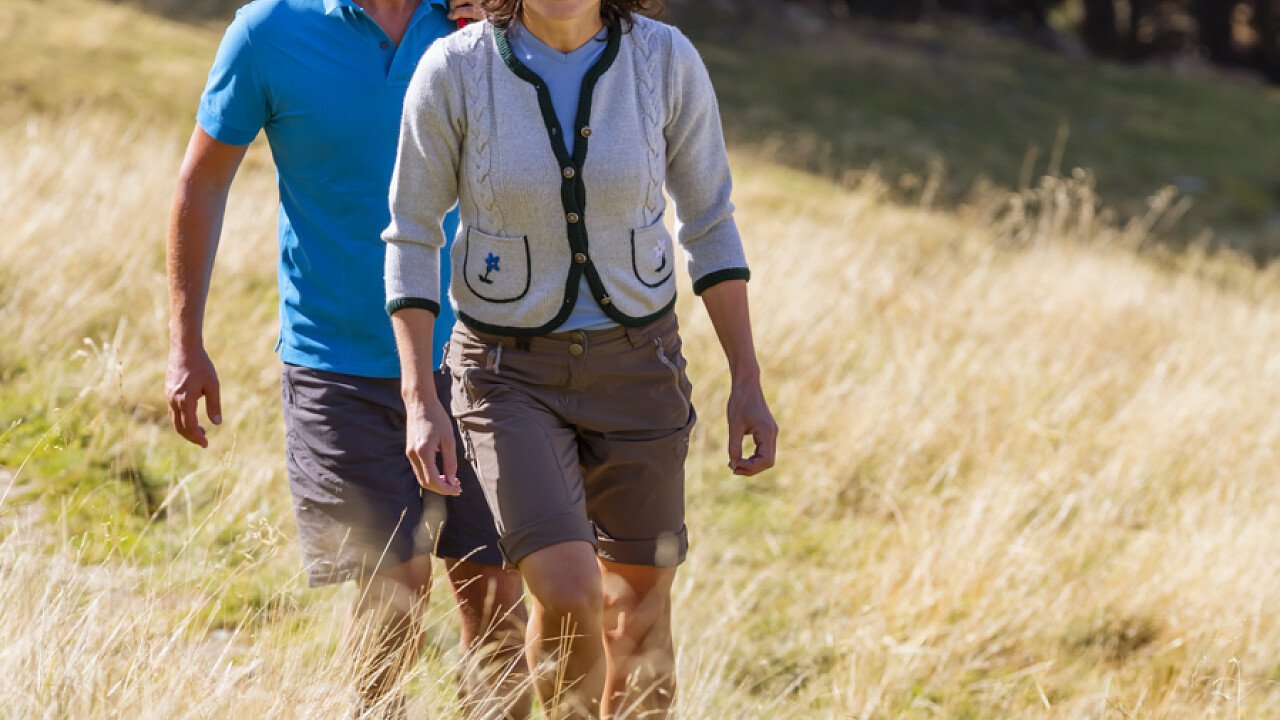 © APT Passo Resia
Peak Eleven (Elferspitze) 2926m is a splendid panoramic mountain at the height of the Upper Val Venosta.
Starting point: Malga di S. Valentino (Haider Alm) 2120m (chair lift from San Valentino)
Ascent: from the Malga di San Valentino follow path n.9 going north-west on the panoramic path towards Belpiano until you reach a beautiful vantage point at 2299 meters on Roter Eck. Continue north until you reach the signal indicating the route to get to Peak Eleven. Continue on alpine flower covered gentle slopes which slowly become steeper until you reach the Hoaderschartl fork (2743m). Continue on the rocky ridge to the north, a little exposed in some stretches, so step carefully. You'll reach the summit where a magnificent panorama awaits you.
Alternative ascent route: from Belpiano 2100 meters on path n.9b for 2.5 hour