Fonzaso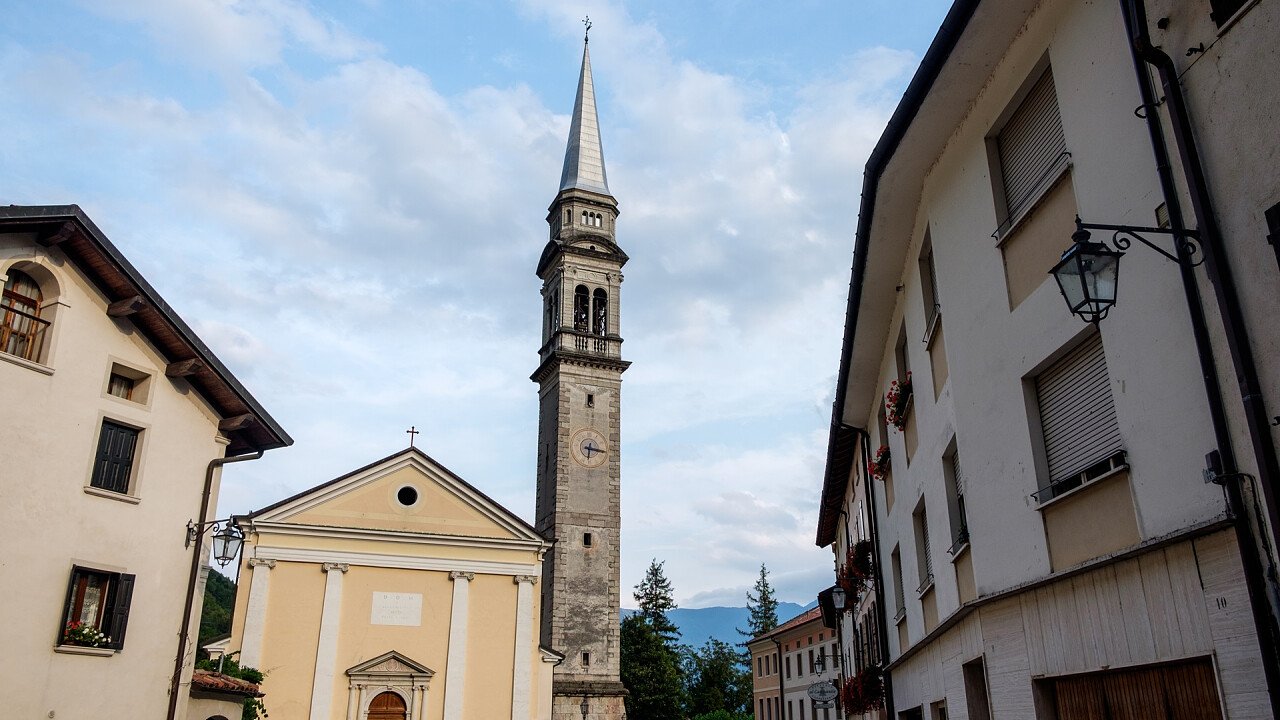 © Shutterstock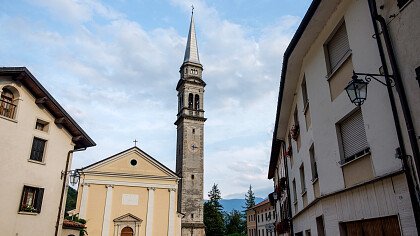 Request a free holiday quote
Hotel Fonzaso
Castello Tesino
s
The campground Camping Castel Tesino is located in Sottomolizza, in a quiet...
---
starting from:
75€
night/person
Fonzaso: between climbing and historical monuments
Fonzaso is a municipality of the Feltre area, it is placed on a plain surrounded by the Aurin mountains, Mount Avena and Mount Grappa. This flat area was created by the flow of the river Cismon and has always been an important connection between the province of Belluno and the provinces of Trento and Vicenza. The city is highly related to Feltre, and is well-known for its distinctive Covolo di San Micel, a niche excavated out of the rocks, and its climbing practice wall.
What to see in Fonzaso
Fonzaso, including its suburbs Arten, Agana, Frassenè, Giaroni, Pederoncon and Pedesalto, has an ancient origin and its growth has for a long time been related to the fortunes of Feltre, first during Roman times when Romans decided to build the road called "Paolina", then under the administration of the Republic of Venice and recently during the World Wars when its territory was devastated by bombardments and famines. For decades it has suffered from emigration, this phenomenon has been stopped thanks to the development of industry.
From the point of view of tourism, Fonzaso offers some interesting natural and cultural attractions, such as the niche called "Covolo di San Micel", the symbol of the city that has been excavated out of the rock that towers above the town. Inside this hollow there are some distinctive constructions: a small oratory, a statue of the Virgin Mary and a crenellated "House of the Guardian". In fact, time ago, the inhabitants used to build their houses using wood and as a consequence there were a lot of fires in town, in order to avoid this problem they decided to elect a sort of 'fire guardian', a person that would have observed from this niche the whole valley, and would have given the alarm in case of danger. Today, visitors can reach this characteristic place through a pleasant twenty minutes walk which starts in the town's center.
Climbing in Fonzaso
Not far away from the cave there is a 20-meters high crag used for climbing, its 40 routes are often used for rock climbing courses. Another interesting walking track that starts in Fonzaso is the itinerary called "the Road of the Crosses", a 5-6 hours long circular track that leads to Mount Avena.
Fonzaso: churches and villas
Not to miss also the Parish Church and the suburb of Arten where you can admire old houses and manors. The All Saints' Day Fair, which is organized in October, is a perfect opportunity to discover the territory and its products, especially its red wine.