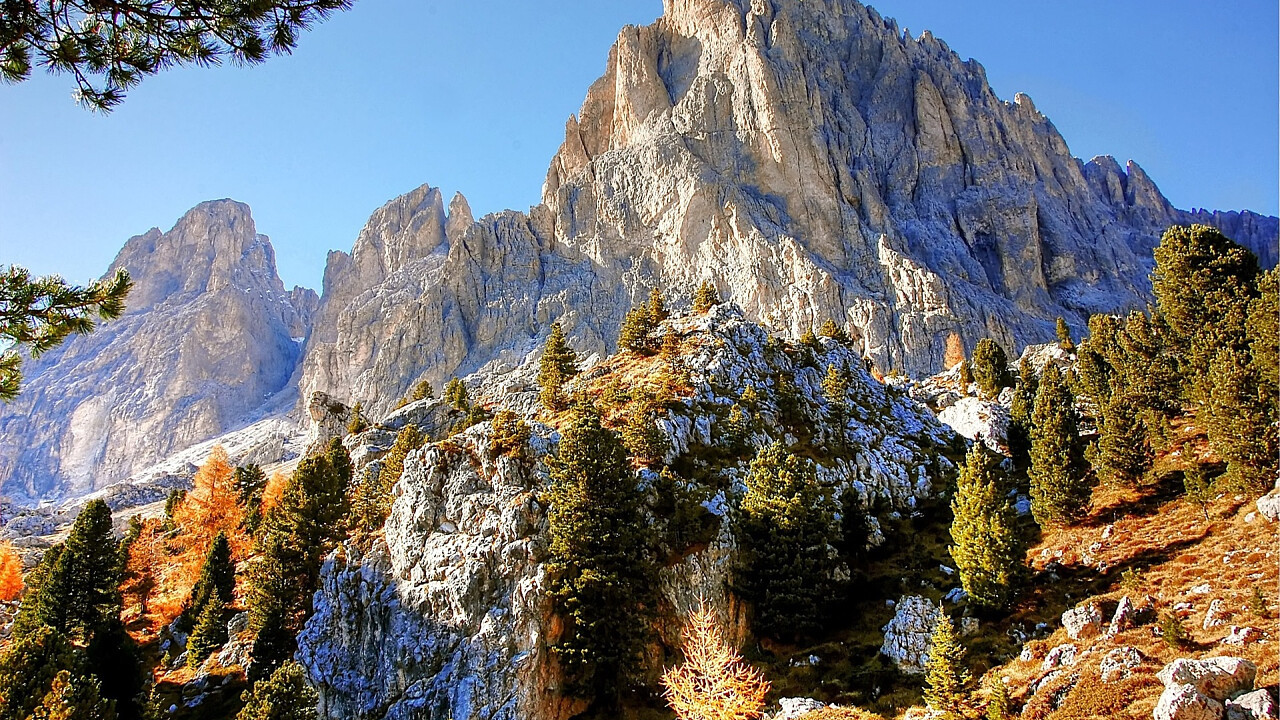 © kordi_vahle | Pixabay
In the Dolomites, at the foot of the imposing Sassolungo massif, there is a very special settlement: the City of Stones.
In the holiday resort of Selva Gardena, in Val Gardena, there is a natural area characterised by many stones of various sizes. Some of these boulders can be climbed and others can simply be climbed over. Walking through this "village" of rock you can enjoy a wonderful panorama of the Dolomites, savouring the fresh air and the scent of mountain herbs.
Hiking and climbing in the City of Stones
From the Passo Sella car park, near the Passo Sella hut, take the narrow paths that lead to the rock walls in the Città dei Sassi climb area. Many of the rocky blocks have been cleaned, secured and individually renamed as climbing areas. In fact, Città dei Sassi is one of the largest climbing areas in the country. The cliff is divided into 15 sectors with walls of different inclinations for all levels.
If you don't want to or don't know how to climb, you can follow the sign "Naturonda" for an excursion among the boulders, fauna and flora of Val Gardena. Illustrative panels along the way illustrate the plant and animal world with interesting information about the appearance, diet and biotope of the animals (foxes, hares and marmots). Return along hiking trail number 526.
Climbing gym City of stones: 140 routes, from grade 3 to 8a, most routes are grade 4a, 6a and 6b
Ideal for families and beginners
Rock: dolomite
Exposure: N, S, E, O
Ideal season: June - September
Naturonda hike
Duration: 1 hLength: 7 km
Height difference: 30 m
Ideal season: May - October