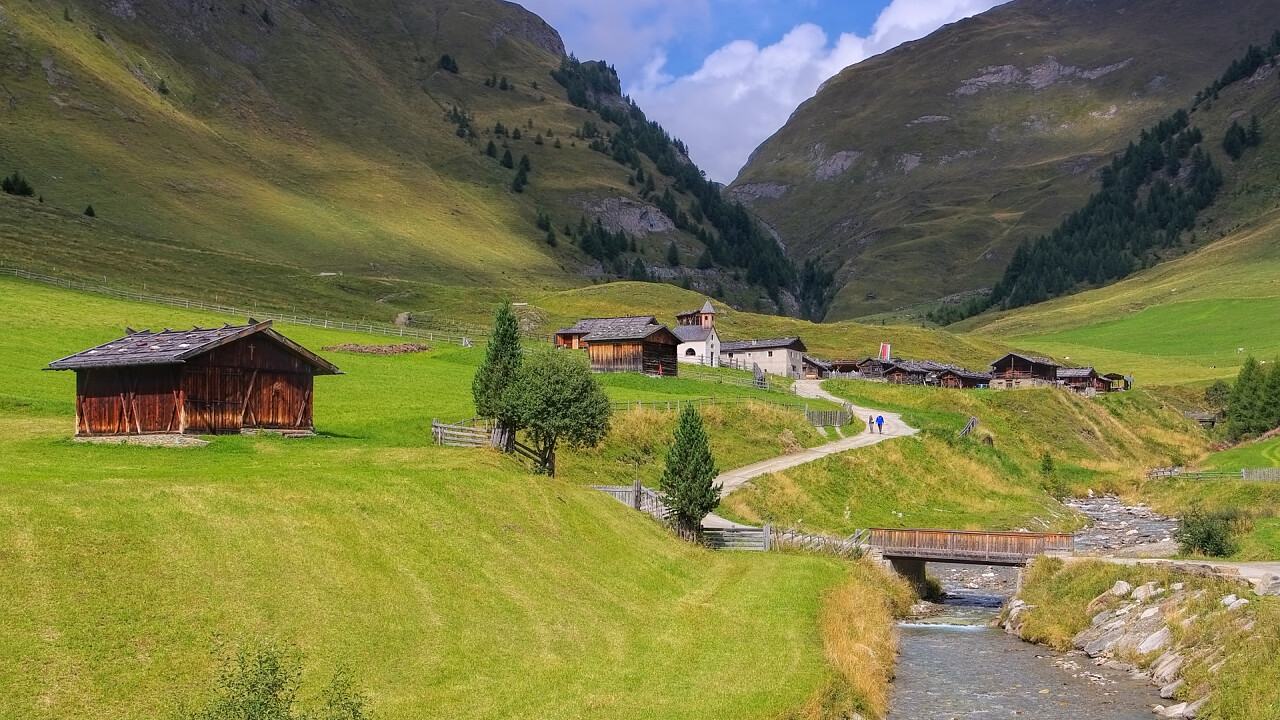 © Depositphotos
Fane Alpine Village is a beautiful and unique alpine village located at 1,740 metres above sea level in Valles, in the Isarco Valley. It is a lovely complex of no less than 35 huts and barns of medieval origin, surrounded by unspoilt nature and absolute silence. In addition to the huts and barns, there are also three shelters and a small church.
Founded in the Middle Ages as a lazaret for plague and cholera patients, it is now one of the most popular destinations in South Tyrol, especially for families with children. It is also the starting point for various routes in the surrounding area, such as the Picco della Croce, the highest peak in the area.
Fane Alpine Village is also known for the Wurmmaul ski mountaineering competition, which takes place every year in April. This small village is not only fascinating in summer, but also in winter where fun and wild toboggan runs await young and old.
The most important event in the area is the Milk Festival, which is celebrated every two years. As the name of the festival suggests, the focus is on milk and its production. While the farmers show how a cow is milked and how butter, cheese and cream are made, typical milk specialities can be tasted in the huts. The festival also features milk fairy tales, hay jumping and the inevitable milking competition.