Mercatino di Natale asburgico di Levico Terme
Levico Terme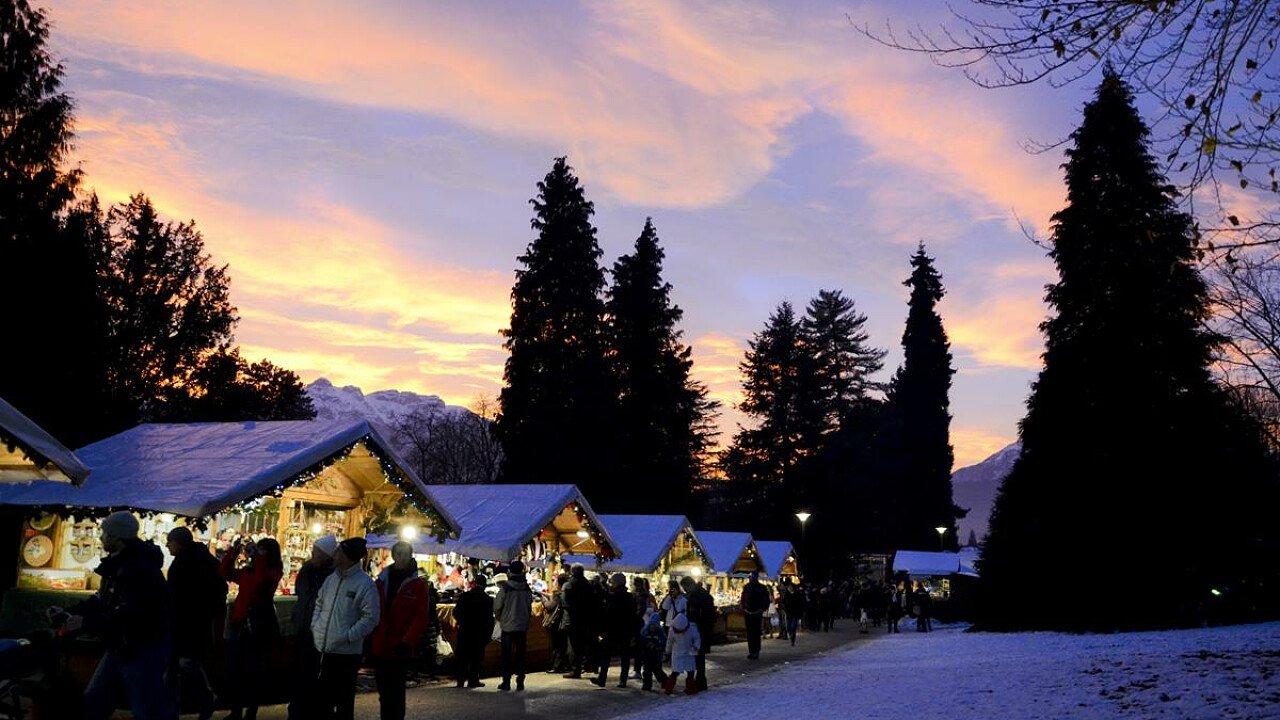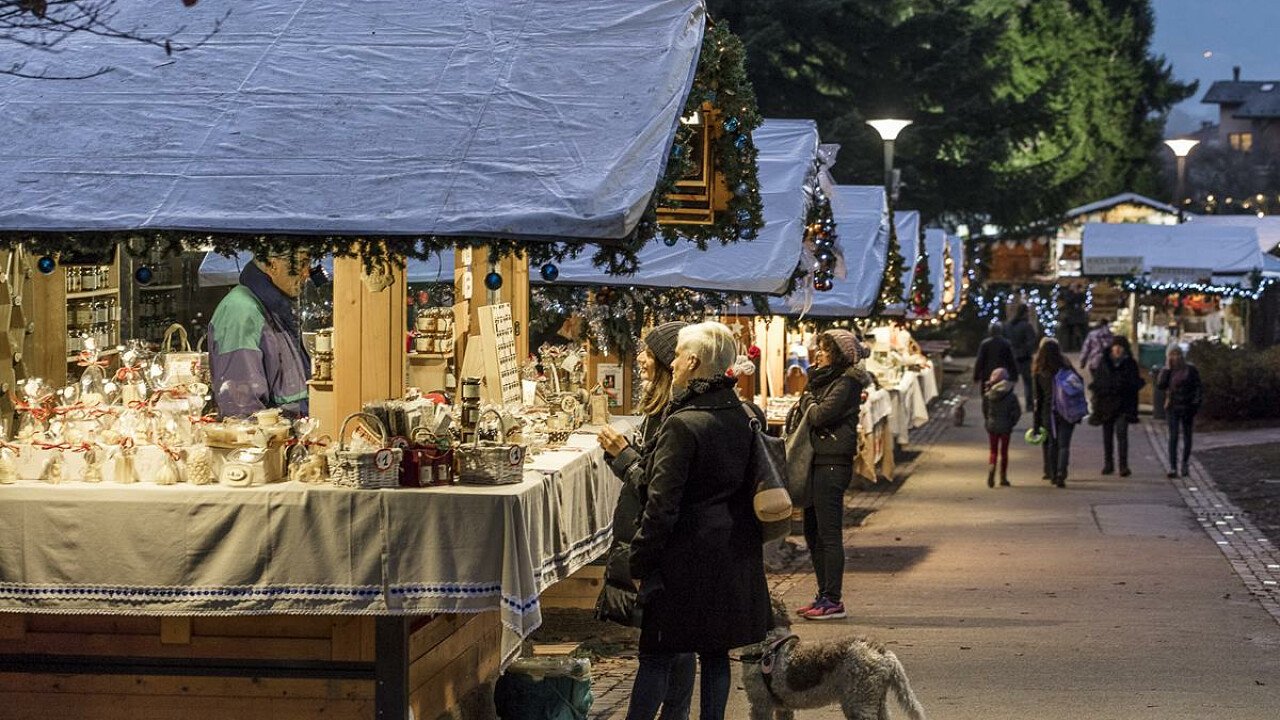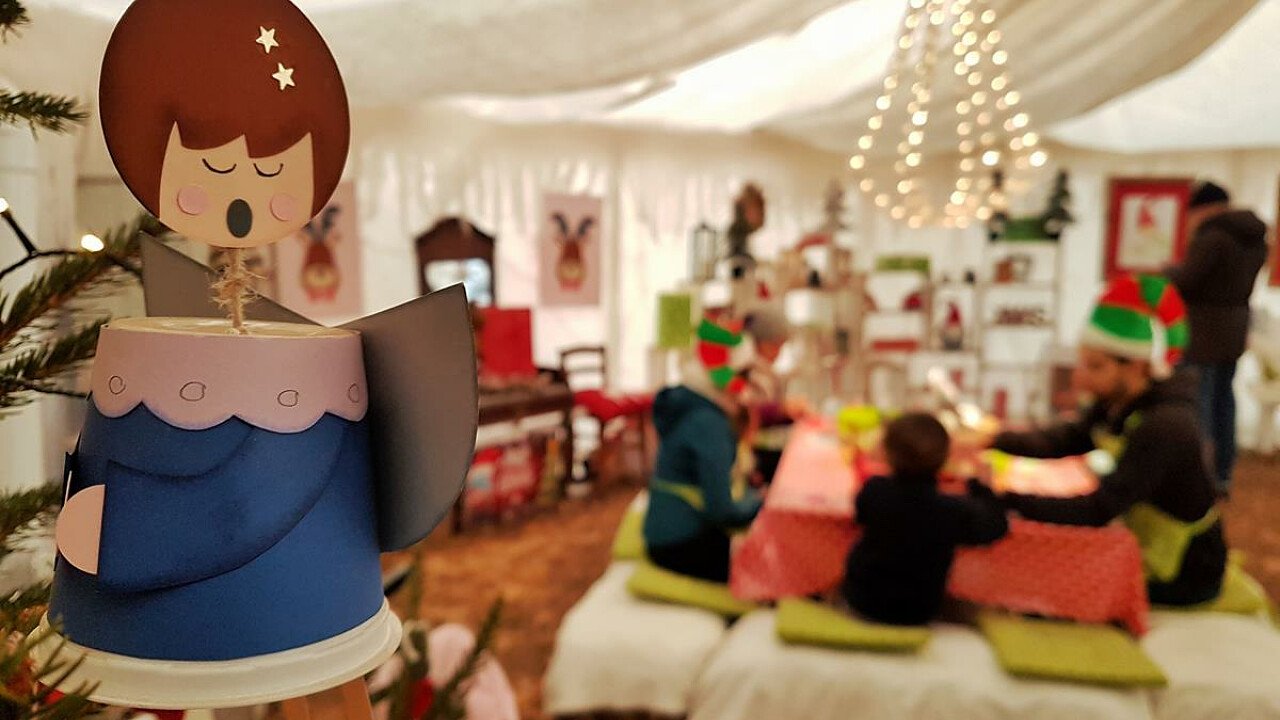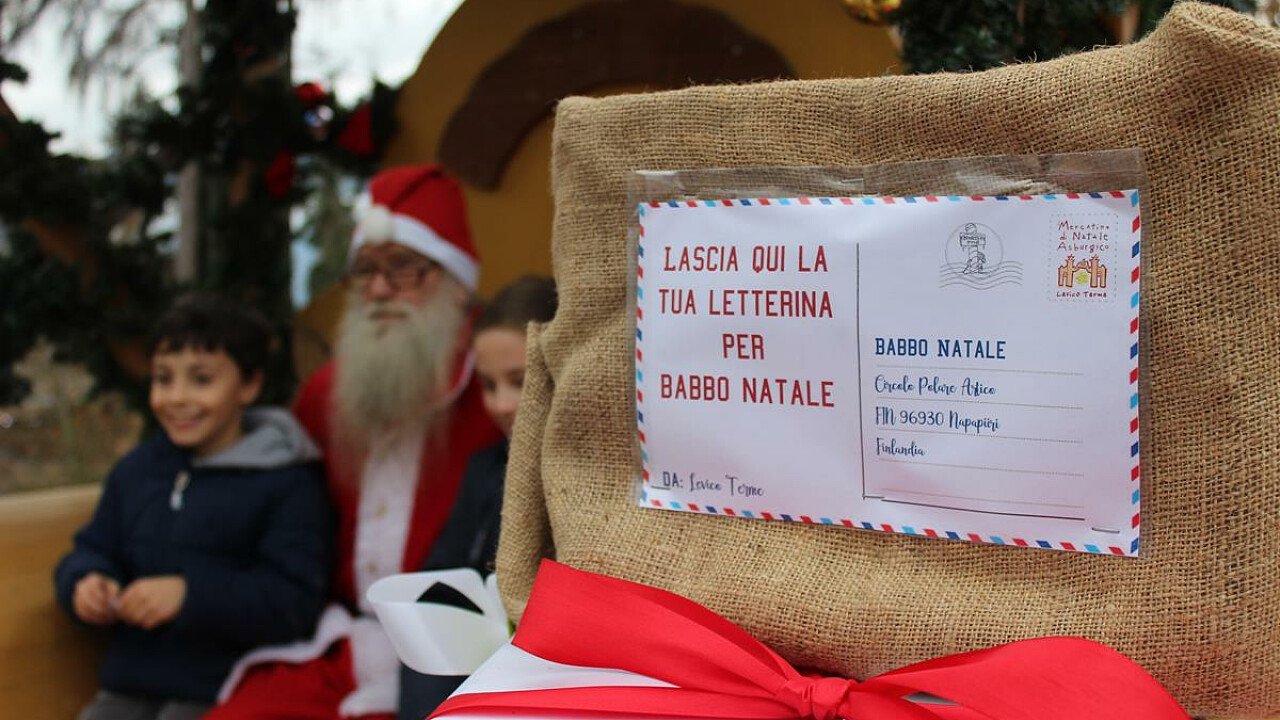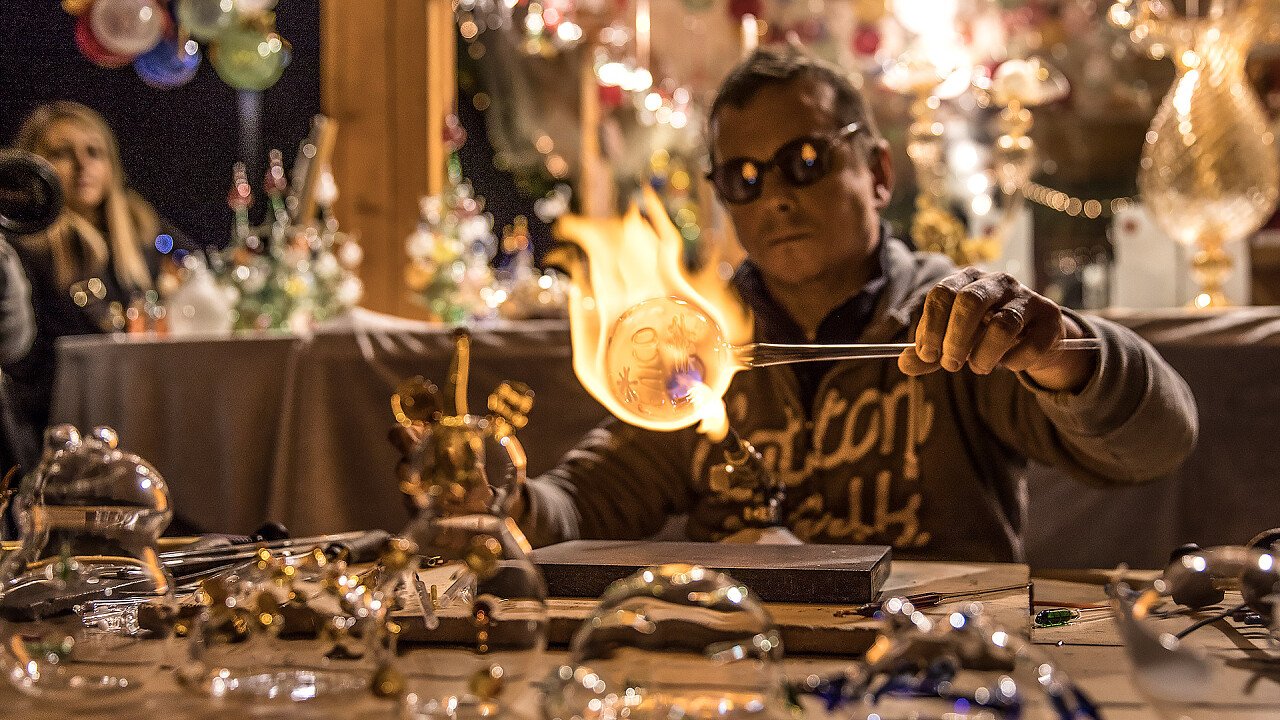 Mercatino di Natale asburgico di Levico Terme
A special market in an enchanted place that resembles an ancient fairytale. This is the Mercatino di Levico Terme, one of the most historic in Trentino, which comes to life from the end of November to early January in the centuries-old Habsburg Park.
In the more than 60 wooden houses hidden among the old trees, exhibitors with great passion and love exhibit their art. Hand-carved objects, home decorations, mulled wine, typical products and much much more. A journey to discover the tradition of Trentino with intoxicating scents, festively decorated trees and colored lights.
The fable of Hasburg Court
A particular setting, a naturalistic and wellness oasis, used in the past as a summer residence by the Habsburg Family. Levico Terme was a place much loved not only by the Habsburgs but also by all nobility from beyond the Alps who came here to rest and enjoy its healthy climate. It is said that Empress Sissi stayed at the residence, which has now become a hotel with a spa.
Christmas Market: the program
A Christmas Market for everyone, where families and children will feel pampered and can let themselves be carried away by their emotions. Toddlers can caress the small farm animals, meet Santa Claus who will personally collect their letters while in the Elven Village his helpers will try to fulfill all their wishes.
Designed for toddlers, but also for those who want to be a child at heart, "La casa di Pan di Zenzero" (Gingerbread House) is a workshop where you can taste your own gingerbread house, a sweet souvenir to take with you or a simply an irresistible gift for your loved ones.
From this enchanted park you can then discover the streets of the Old Town with its welcoming historic shops, but not only. From November 23 to January 6 you will find an exhibition with over 100 nativity scenes and the Nativity in Piazza della Chiesa; from 5 to 8 December, space for craftsmanship with the EncontrArte Symposium, where the hands of skilled sculptors will work live life-size statues. Moreover, to recall in a traditional way the symbol par excellence of Christmas, the appointment will be for 24 and 26 December, when hundreds of participants will give life to the suggestive Living Nativity.
Finally, in order not to forget what happened to Tempesta Vaia and to thank all those who supported the project adopt a Tree for the repopulation of the Habsburg Secular Park, you are expected Sunday, November 24th at 3:00 pm to show what has been done in recent months to give a new face to the Park.
Opening times
23-24-29 November | 1-6-8-13-15-20-21-22-23-24 December | from 26 December 2019 to 6 January 2020: from 10.00 am to 7.00 pm
30 November | 7-14 December: from 10.00 am to 10.30 pm with fireworks at 9.30 pm
Contact directly

Mercatino di Natale asburgico di Levico Terme
In order to send a message, you must log in to Dolomiti.it
Sign in
or
Registrati