© Mario Vidor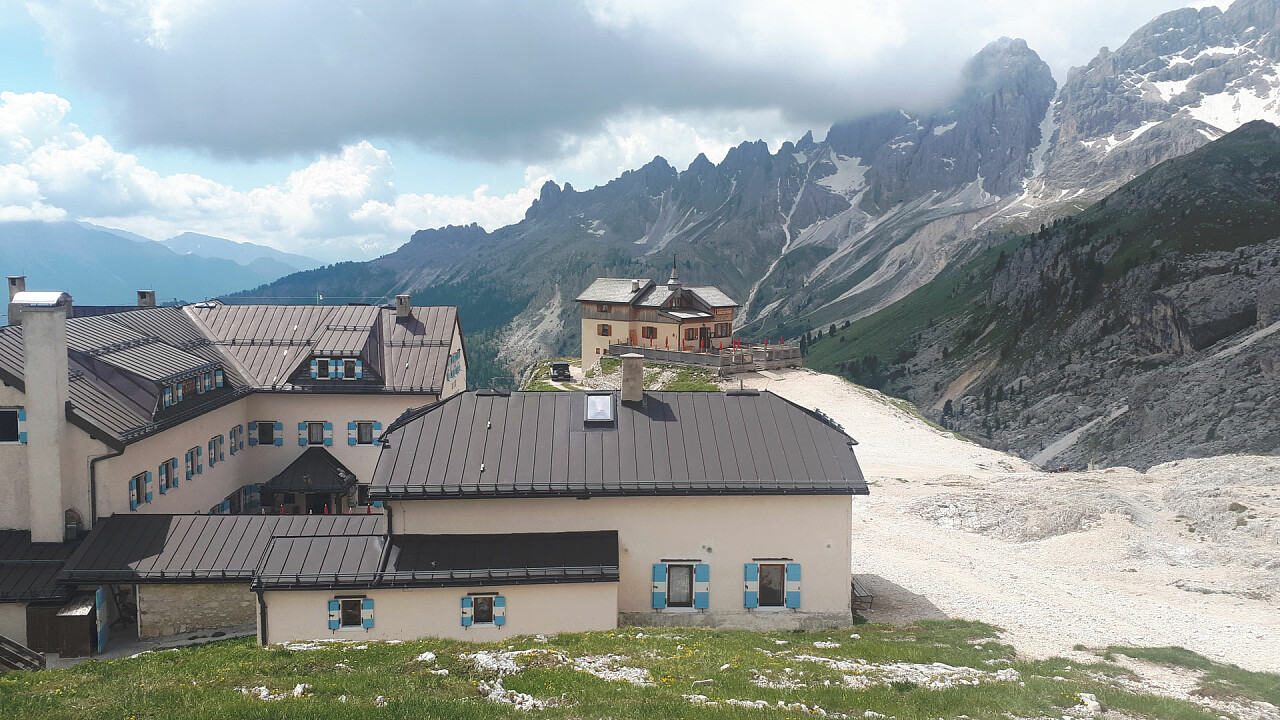 © Angela Pierdonà
The excursion starts from Gardeccia at about 1950 m altitude. The Gardeccia basin can be reached in two ways: from Ciampedie (with the cable car from Vigo di Fassa, then path 540, 45 minutes on foot) or from Pera di Fassa (ascent with the Vajolet I/II chairlifts, then 25 minutes on foot).
After the first uphill stretch, the path continues slightly uphill. Finally, the last (short) slope leads to the Vajolet hut (2243 m) and Preuss hut (2.243 m) (it takes about 50 minutes from the Refuge Gardeccia).
The second part of the hike could be a little hard, if you are not well trained: this uphill tract is not difficult but requires more caution than any other normal path. Climb the steep canal(sometimes clinging to the rocky face) and reach the Re Alberto I hut (2621 m) - it takes a little less than an hour. Few metres from the lake (that is nearly dried-up in late summer) you see the overhanging north face of the Catinaccio, the "croda di Re Laurino" ("King Laurin's Rock") and the Vajolet Towers (2.821) that, slim and elegant, are the attraction of many mountain-climbers. The only colours you can notice in this magic place are those of the rocks and of the sky.
Let's continue southward for about 20 - 25 min. and get to the last refuge situated in this exciting route: Santner Pass hut. It is situated on a panoramic terrace at an altitude of 2741 metres and towers both the Val d'Ega and the Bolzano valley.