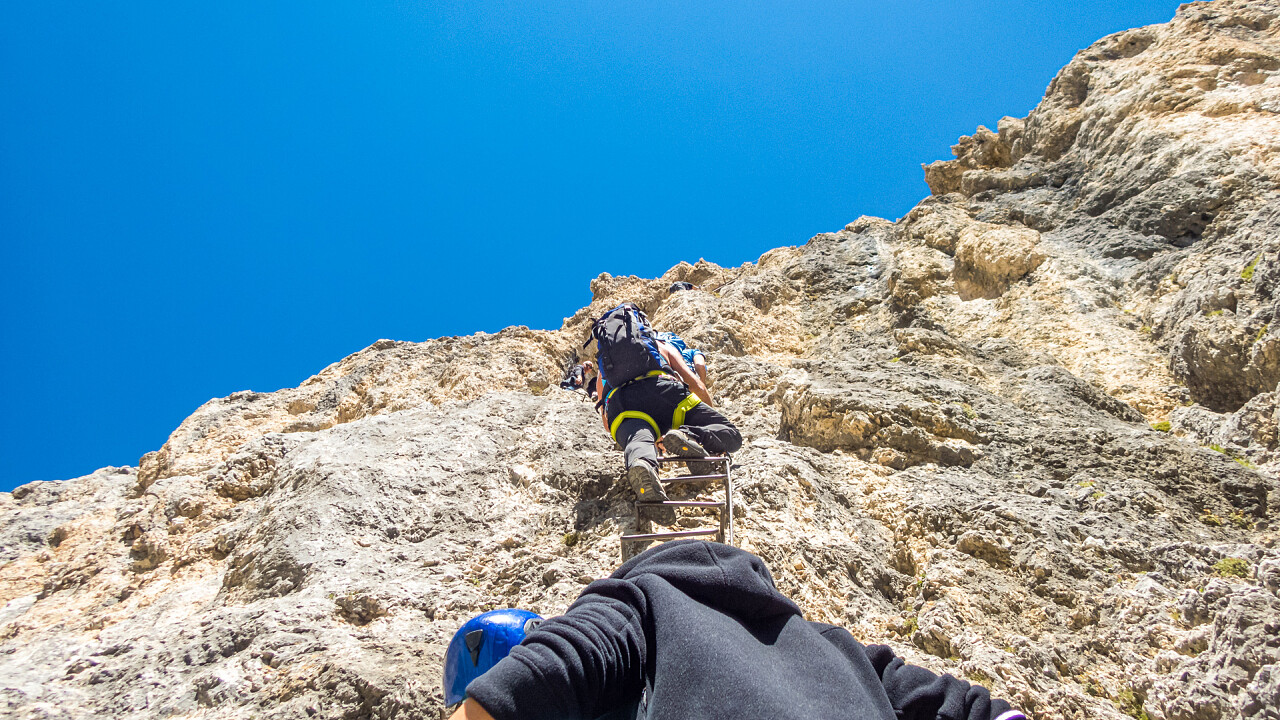 © Shutterstock
Valid for: 4 people
Difficulty: Difficult
Duration: 5 hours
Location: Val Badia
Minimum age: 18
The Ferrata Tridentina is a Dolomite via ferrata, located in the Sella Group on the side of the Val Badia.
It unfolds in a majestic environment. At the end of the route, you walk over the spectacular suspension bridge that connects to the Sella massif just below the Cavazza mountain hut near Lake Pisciadù.
The only requirement: no fear of heights.
What it includes
Experienced mountain guide with many years of experience in the field
Technical equipment: helmet, harness, via ferrata kit (gloves only on booking subject to availability)
Medical/baggage insurance
Things to know
Meeting with our mountain guide on WEDNESDAY at 07.30 a.m. at the Val Setus car park.
Zone: Alta Badia - Sella Group
Orientation: east/south east
Starting point: Gardena Pass road
End point: F. Cavazza Hut al Pisciadù 2,585 m
Descent route: Val Setus (signpost 666)
Difference in height: 630 m, via ferrata part 500 m
Time of ascent: 3.00 - 3.30 h
Descent time: 1.30 h
The voucher can be used until 16-09-2023