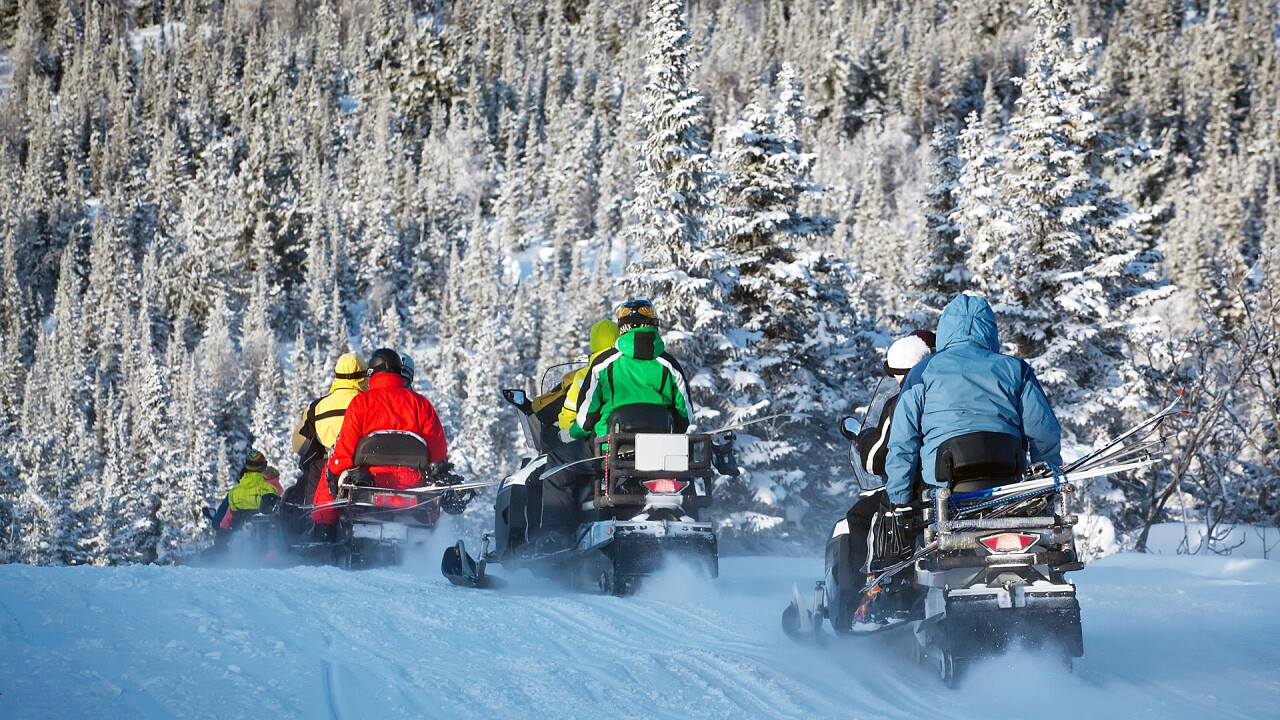 © Shutterstock
Valid for: 2 people
Difficulty: Easy
Duration: 1 hour
Location: Civetta - Alleghe
Minimum age: 18
Starting from Piani di Pezzè, at an altitude of 1,470 m, you will travel with the staff of Max Tosi, former Italian snowmobile champion, along the first section of our route on a perfectly snow-covered track, marked and groomed every day by snowcats.
The track winds its way through a breathtaking panorama, initially through a charming forest of fir and larch trees, past old mountain huts and then, after intriguing ups and downs, reaches an altitude of 1,970 m.
You will have the opportunity to choose whether to have lunch at the Rifugio Grande Baita Civetta at Piani di Pezzè or to dine at the Alle Alpi Restaurant in Alleghe. We will decide together at the time of booking.
The price is intended for two participants.
What it includes
Snowmobile toursPerfectly snow-covered, marked and groomed by snowcats every day
1 snowmobile (the snowmobile carries 2 adults)
1 lunch for 2 people at Rifugio Grande Baita Civetta at Piani di Pezzè or 1 dinner at Alle Alpi Restaurant in Alleghe
Medical/Health insurance
The programme takes place on Saturday or Sunday
Things to know
B licence required to drive a snowmobile
It is not possible to drive the snowmobile in ski boots
Mountain/ski clothing
Gloves
Cap
On request we organize the transfer by private car from Alleghe to Piani di Pezzè (lifts close at 4.30 p.m.)
MEETING TIME REQUIRED: 15 MINUTES EARLIER - IN CASE OF DELAY IT WILL BE CONSIDERED "NOW SHOW" you will lose the chance to do the adventure
For this adventure it will be necessary to have a reinforced Greenpass if in yellow zone.
The voucher can be used until 08-04-2022