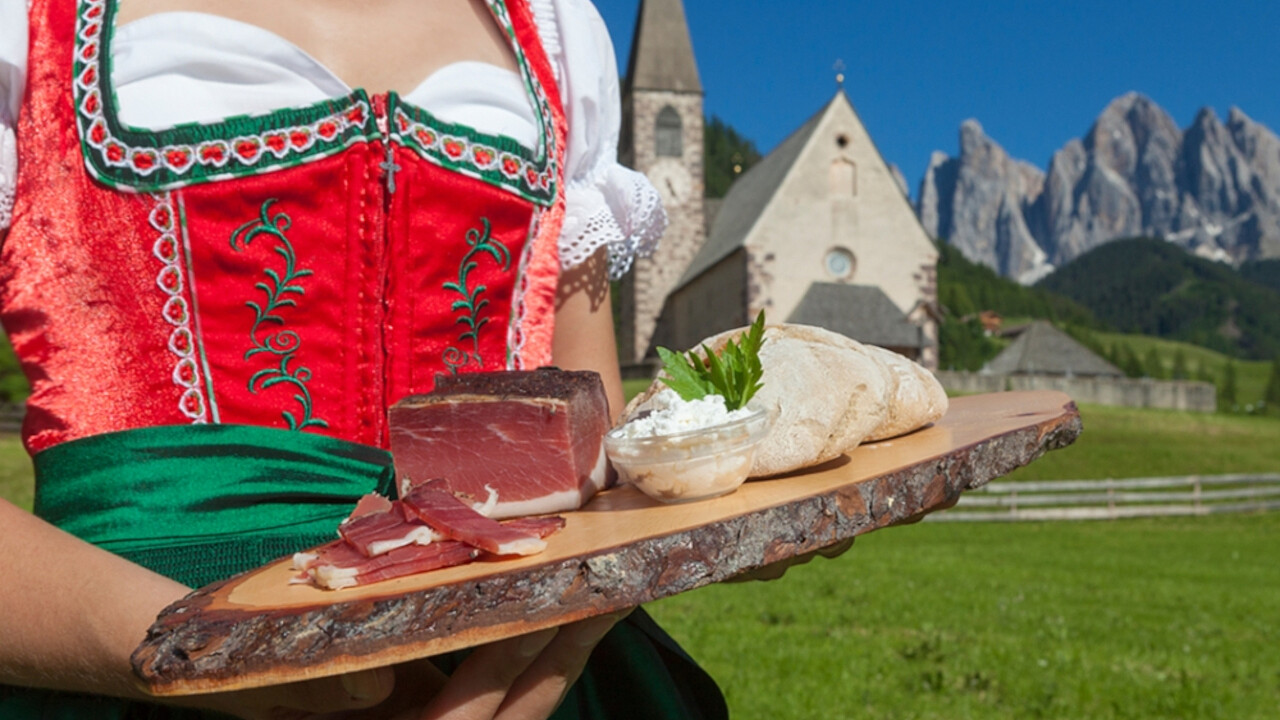 © Funes Turismo Società Cooperativa
This year the speck festival has been cancelled. Alternatively, another programme.
Who loves Speck can't miss the South Tyrolean Speck Festival in Val di Funes. From the 2th to the 3h October 2021 you can taste this product along the streets of the small village of Santa Maddalena. Visitors will be entertained by Hans Mantinger, known for his speed in cutting the speck and his compositions. On Sunday, the speck slices will be distributed to the guests by the Speck Queens. Also, there will be folk music, local breads of South Tyrol and a farmer market with local specialties.
Alternative framework programme 2021 (Registration required - limited number of participants)
Wednesday, 29.09.2021: Slow Food Travel - Discover the taste of Speck and wine: Hike in Teis with wine tasting on the platform of the winery Eisacktaler Kellerei and Speck tasting in the Huaber Weingort and at the farm Torggler Hof; Meeting point at the bus turning point Teis at 10 a.m.; Duration of the hike: approx. 2 h, Participation: € 15,00/person (only German and Italien speaking guides)
Friday, 01.10.2021: Speck at "Gletscherhans": Hike with Hans Mantinger, better known as Gletscherhans, the fastest Speck cutter in South Tyrol. Enjoyable low mountain hike with a visit to South Tyrolean farmhouses and their traditional structures for Speck production. Meeting point: Tourist Information Office at St. Peter/Villnöss valley, 10.00 a.m.; duration of the hike: approx. 2 h, participation: € 15,00/person (only German and Italian speaking guides)
Saturday, 02.10.2021: Traditional farmer's market: sale of Speck and traditional farmer's products on the central square in St. Magdalena/Villnöss valley; start 10:00 a.m.