© Depositphotos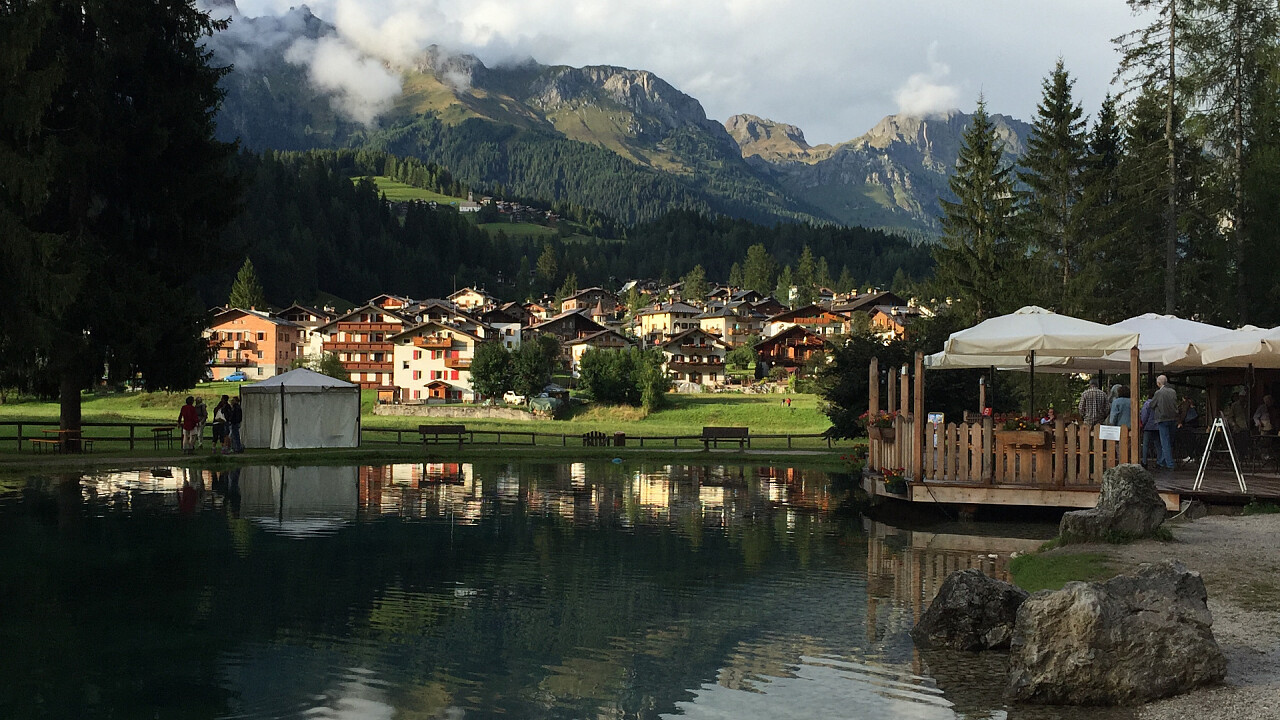 © Mario Vidor
© Consorzio Turistico Marmolada Rocca Pietore Dolomiti
Dreaming of summer holidays? Would you like to escape from your daily routine and immerse yourself in nature? Do you love the mountains and are you always looking for new adventures and breathtaking views? The Dolomites are the right place for you! If you haven't yet thought about where to go and what to do for Ferragosto (Mid-August), the Belluno area offers many opportunities for everyone and an unforgettable holiday. Here are some suggestions:
Falcade
Surrounded by the Pale di San Martino, the Marmolada and Mount Civetta, and framed by the Cime d'Auta and the Focobon, the Valle del Biois offers a variety of trails and itineraries by motorbike or mountain bike through enchanting landscapes. The pearl of the valley is Falcade at the foot of Passo San Pellegrino, a popular destination for motorcyclists. If you're favorite vehicle for traveling is a bike, stop for a break in Falcade, where every year in August Hotel Garnì Il Dollaro, specialized in welcoming bikers, organizes a motorcycle rally.
Rocca Pietore
At the foot of Marmolada, stands Rocca Pietore, known for the Serrai di Sottoguda, a 2 kilometer long gorge that connects the village of Sottoguda with Malga Ciapela, and is the starting point of the Marmolada cableway. It's the kingdom of alpinism with its "silver wall"; the destination is also ideal for bike or motorbike rides along the most beautiful stages of the Giro d'Italia.
The area is also crossed by the Alta Via n. 2 of the Dolomites and offers various opportunities for lovely walks. That's not all! Anyone with a sweet tooth must absolutely stop by the pastry shop at the Nesello del Pineta Pastry Hotel. Just to get your mouth watering ... wonderful strudel, krapfen, cannoli, Sacher, and many other delicacies await you!
Arabba
Immersed in a setting of rare beauty in the Fodom Valley, at the foot of the majestic Sella, Arabba is a popular destination for climbers and hikers. For those who love climbing, there is the Sass de Bèita cliff, an authentic rock gym located near the Andraz Castle. Sass Pordoi is well known for its various climbing routes, including the Via Maria, Via Dibona and Via Fedele Bernard to name but a few. For lovers of high-altitude walks, the Viel del Pan, a path that connects Passo Pordoi with the arrival station of the Porta Vescovo cable car, is particularly suggestive.