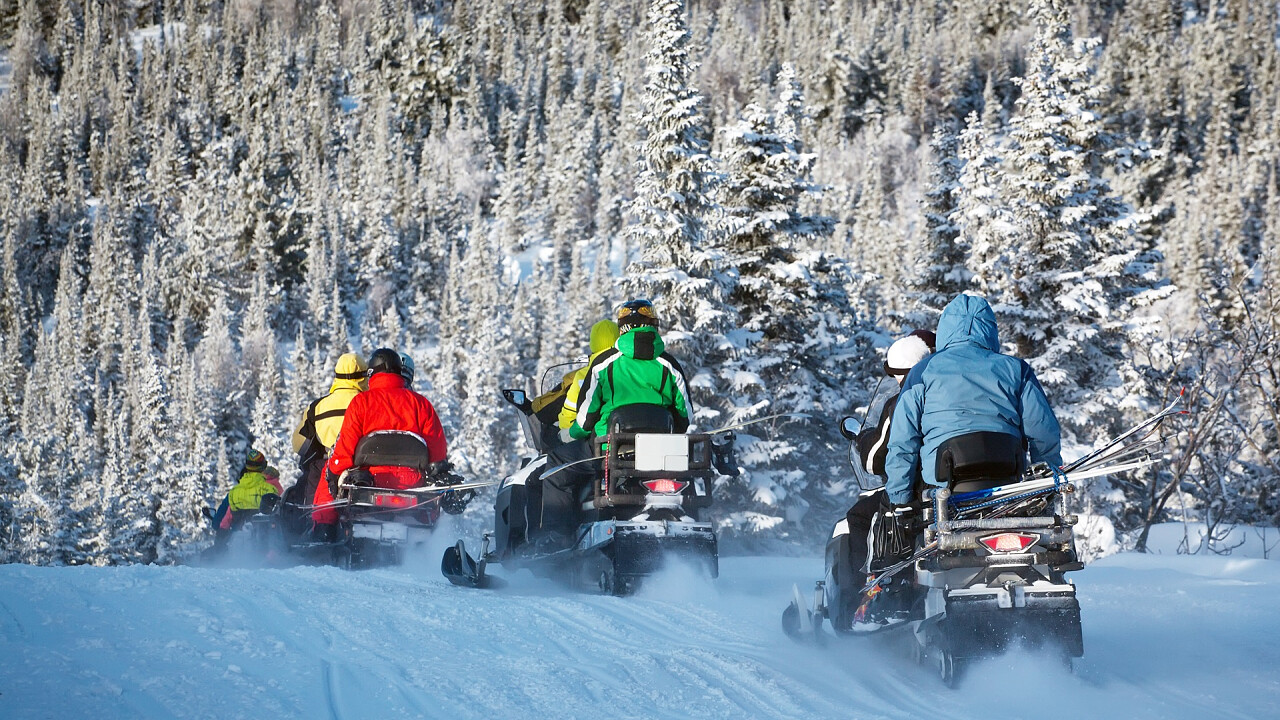 © Shutterstock
Snowmobile was created as a transport mean on the snow. It is provided with two skis at the front and tracks at the rear. Nowadays it is largely used for tours in the mountains, since it allows to travel fast exploring places which would be difficult to reach wearing skis or snowshoes.
Snowmobile allows to discover tracks in the wild and unpolluted nature, experiencing the mountain in a unique and exciting way.
The snow-covered alpine valleys offer many opportunities for snowmobile tours, even by night, maybe having dinner in a hut and admiring sunrise or sunset on the mountains covered with snow.