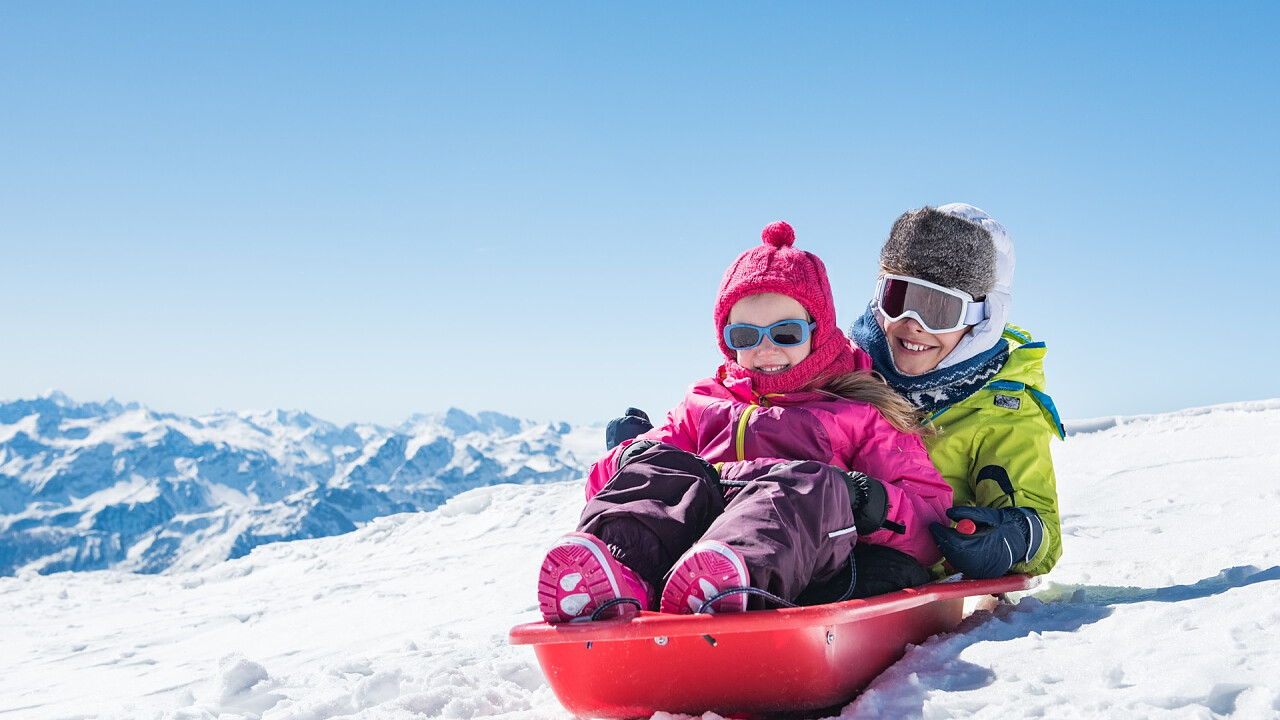 © iStock
K-Park, with "K" meaning Kids, is the new Snowpark on Monte Bondone, with a surface of about 1000 square meters, allowing children to discover one of the most exciting and spectacular winter sports in a safe way.
This is obviously snowboard, and the park is the first one in Italy which was created exclusively for children and youth under 14 years of age.
Wearing helmets and followed by the snowboard instructors of the Italian School Monte Bondone, young riders have the opportunity to learn the basics of freestyle, emulating the more experienced "colleagues" jumping or doing more difficult acrobatics.
The K-park is extremely safe: the maximum height of snow is 40 cm, the rails have an extremely broad sliding surface, frames are always hidden and edges are smoothed. Fun is guaranteed by a straight rail box, a small rainbow, a pyramid (all of them are 4 meter long) and snow structures such as small funboxes and jumps.