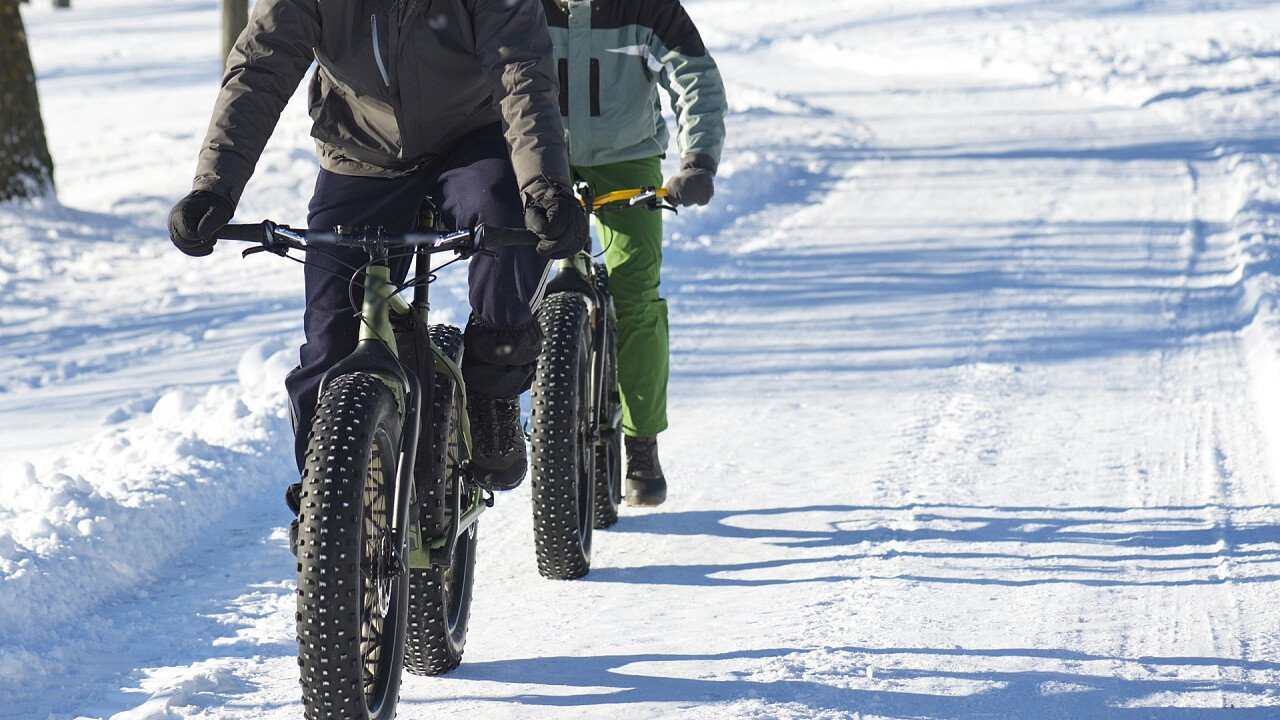 © Shutterstock
Snow biking is a new discipline that consists in launching yourself on snowy and well-trodden paths on a bike, usually a mountain bike, on which are mounted studded and sculpted or big tyres (fat bikes) that allow you to slide on the snow, or a special kit that turns any mountain bike into a snow bike to have fun on snowy slopes. Like many others, this sport was born in the Nordic countries, where the inhabitants needed to move frequently on the snow for short distances and found it uncomfortable to use motor vehicles every time.
From a means of transport, the snow bike has become a fun way to experience the mountains in winter, and many resorts have equipped themselves to create excursions dedicated to snow biking, some of which can also be done at night.
Where to practice snow biking in the Dolomites
Snow biking is practised in many places in the Dolomites, such as Madonna di Campiglio and in Val di Fiemme between Cavalese and Predazzo, where paths have been equipped. Also in Cortina there are fat bike trails behind the Col Gallina ski lifts on the Falzarego Pass and all itineraries on foot or with snowshoes can be covered both with snow bikes and fat bikes.
Snow biking is also practiced in Val di Sole, in Alpe Cimbra, in Valsugana, in Val di Non, on the Paganella Plateau. In South Tyrol there are about 130 slopes equipped for fat bikes.