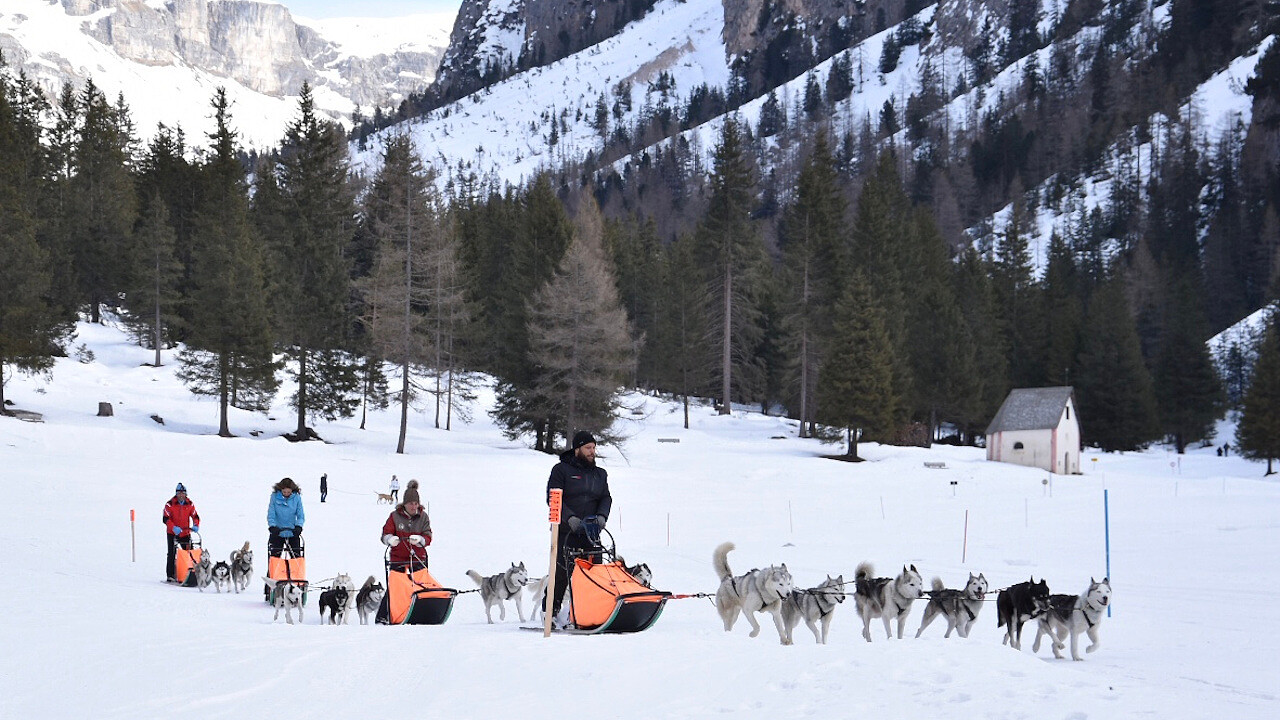 © Huskysleddog - Val Badia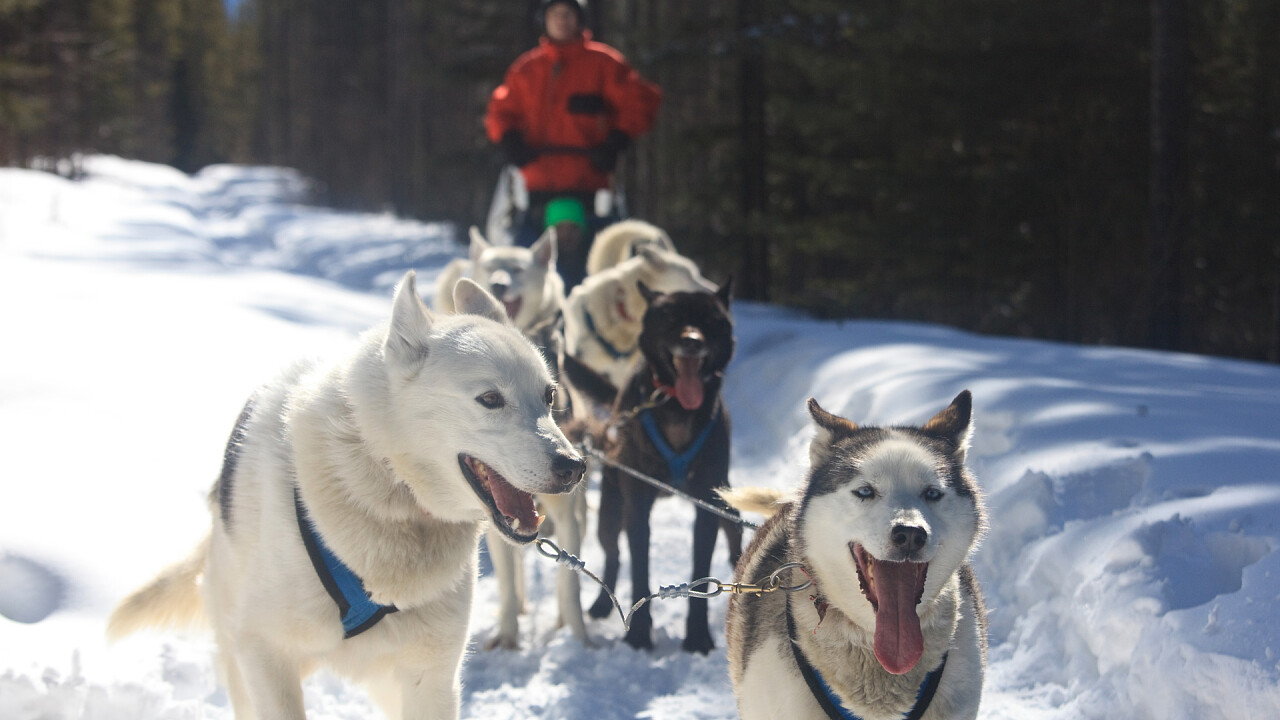 © iStock
Sleddog racing is a winter sport consisting in running on a sled pulled by a sled dog team (usually Siberian Huskies or other Nordic breeds, used to the cold winter temperatures).
Dog sleds were originally used in North America and Europe as a transport mean. Anyway, the first sleddog races were organized a long time ago.
Nowadays sleddog racing is a winter sport allowing everybody to feel the extraordinary emotion of running on snow with these wonderful animals.
Sleddog can be done in the Alpine regions and in the UNESCO Dolomites. It is easy to learn and suitable for children too, helping them to learn to respect and love animals.
In order to become a "musher" - the dog sled driver/sled conductor-, you need to learn the sleddog commands, in an Alaskan dialect.
Dog sleds are light but highly resistant.
Where to sleddog in the Dolomites
In the Dolomites sledding can be practiced in Cortina d'Ampezzo in Pocol, in Auronzo di Cadore in Palus, in Val Comelico, in San Vito di Cadore, in Tambre, in Madonna di Campiglio, in Andalo on the Paganella Plateau, in Passo Tonale in Val di Sole, on Alpe Cimbra in Folgaria and in Lavarone.