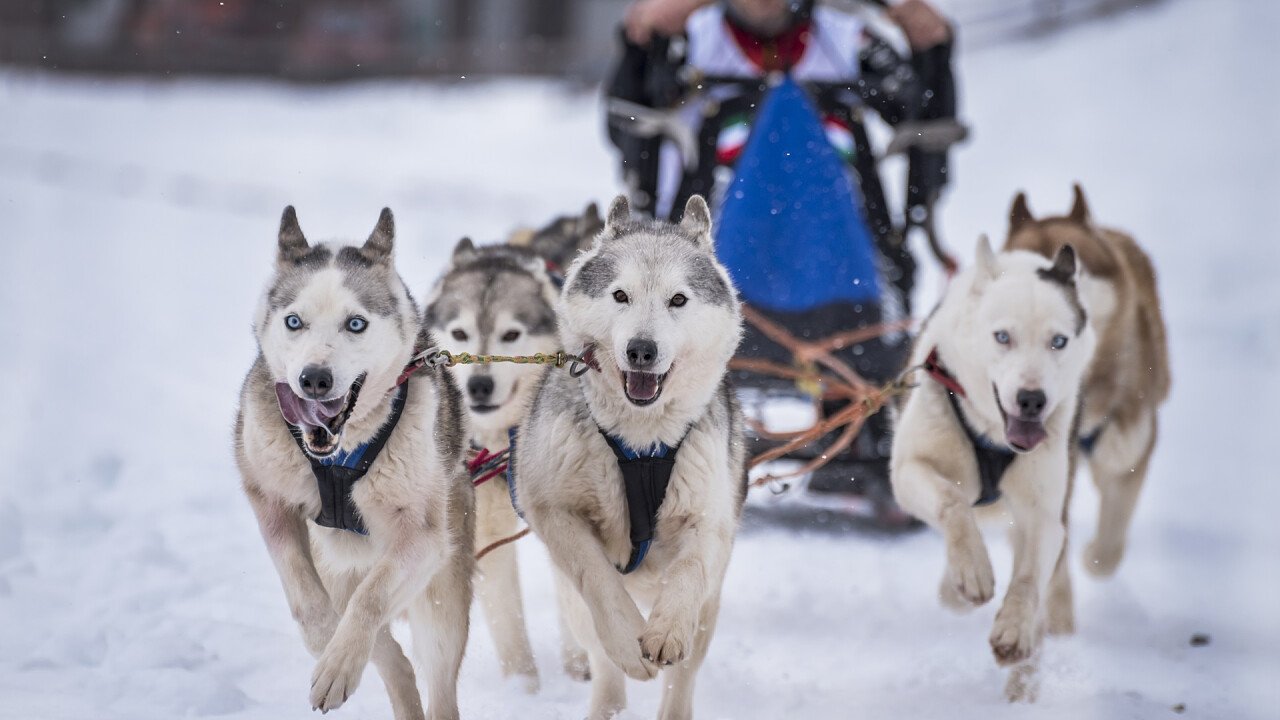 © Shutterstock
© Giorgia Fontanari
In winter in Cortina d'Ampezzo you can practice dog sledding, or discover the Dolomites in winter on a dog sled.
The town of Cortina d'Ampezzo in collaboration with the ASD International Mushing Sleddog School of Tarvisio gives you the chance to discover Huskies and the magical world of sled dogs.
To experience the thrill of this typical winter sport, go to Malga Peziè de Parù in Pocol, just a few minutes by car from Cortina d'Ampezzo in the direction of Passo Giau (2,236 m).
Once at Malga Peziè de Parù you will have to attend an initial theoretical driving lesson, with the preparation of the sledge and the study of the dogs' behaviour. Afterwards there will be the snow excursion for beginners lasting 30 minutes in total and, at the end, activities with the dogs.
Reservations are required as places are limited (the excursion will only take place if the minimum number of participants is reached). Children over the age of 6 and adults with a minimum of physical fitness are admitted. Disabled people and younger children (accompanied by a parent) will be assisted by an instructor driving the sledge.
The instructors and guides of the sledding school will be Ararad Khatchikian and Monica d'Eliso. They are the only Italian Mushers - the sled drivers - with a CV of competitions and international teaching experience in Alaska (USA), Canada, the European Alps, Iceland, Swedish and Norwegian Lapland, as well as being literary authors and TV consultants for RAI and the TG5 programme "Noah's Ark".
Timetable of the Dog Sledding School
From 09.00 a.m. to 12.00 noon and from 2.00 p.m. to 4.00 p.m. In the event of bad weather, an alternative date and time will be arranged.
Recommended clothing: classic ski clothing. Sufficiently warm clothing, gloves, cap, goggles and après-ski or trekking shoes with a well-structured sole (Moon Boots are not recommended).
For information and bookings
Ararad: +39 348 2685867
Monica: +39 348 3745119
E-mail: mushing@libero.it
Info Point Cortina d'Ampezzo
Corso Italia, 81 - 32100 Belluno
Tel: +39 0436 869086
E-mail: infopoint@cortinadolomiti.eu