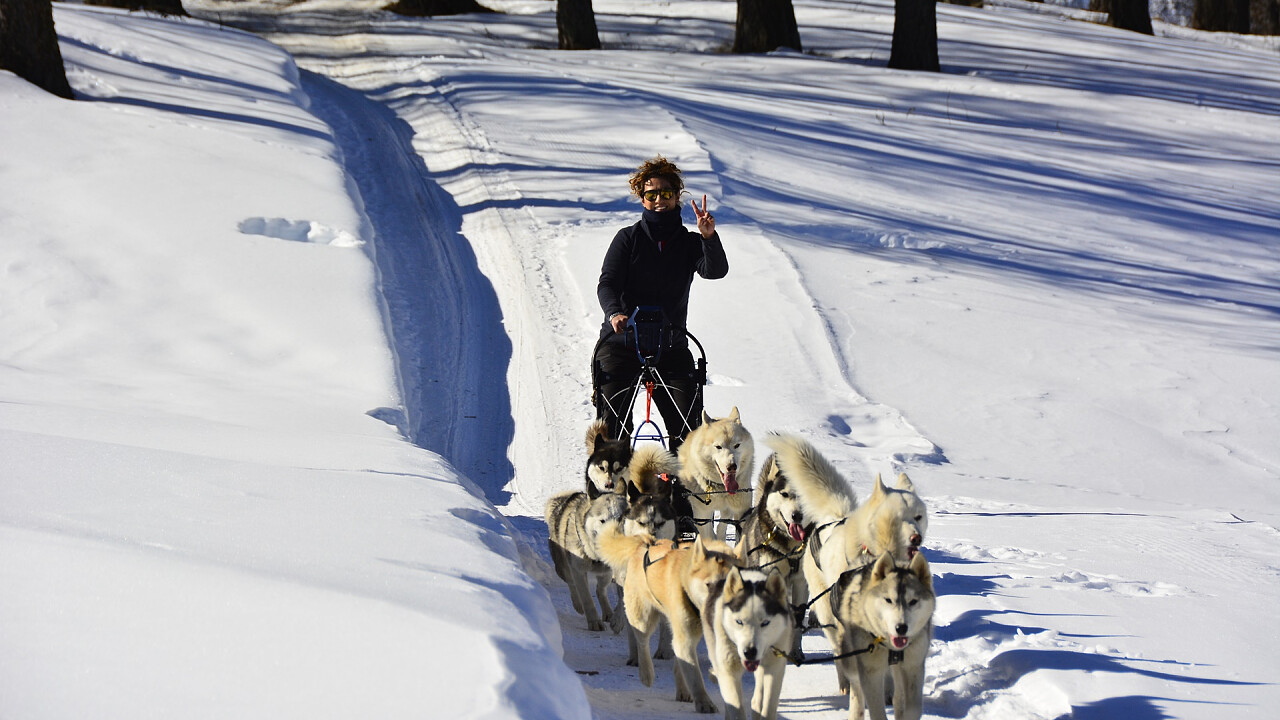 © Huskysleddog - Val Badia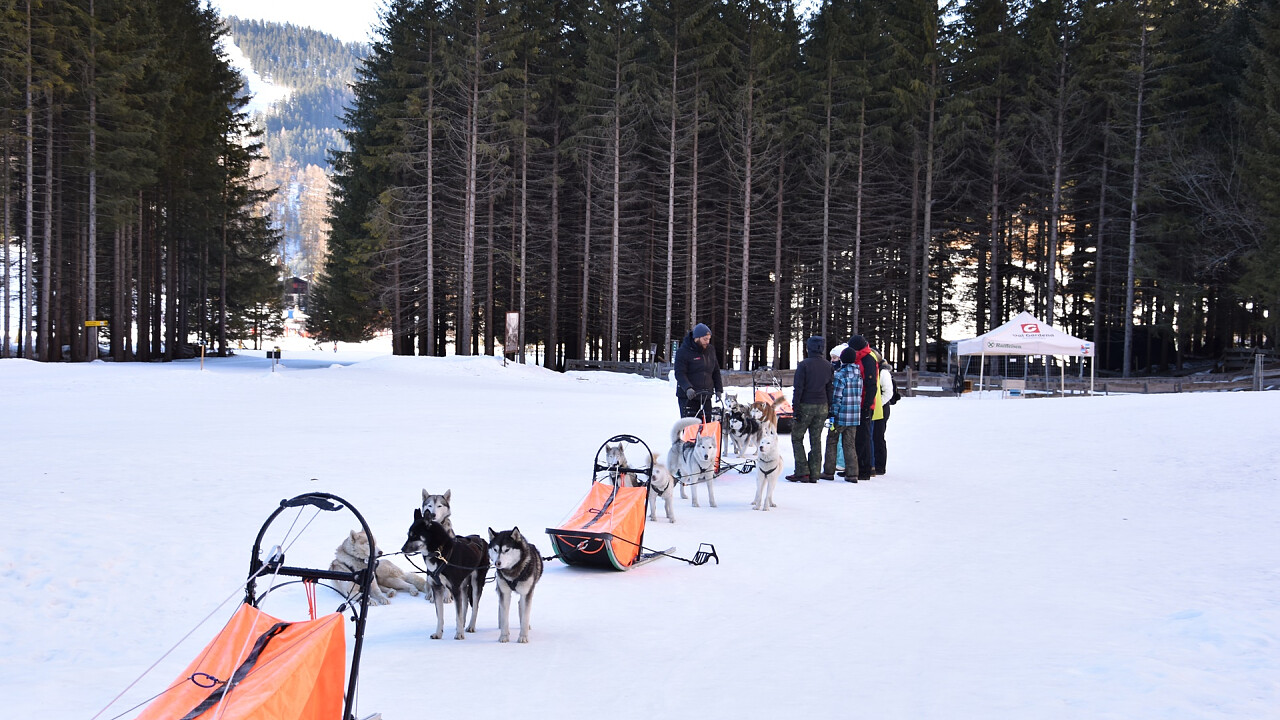 © Huskysleddog - Val Badia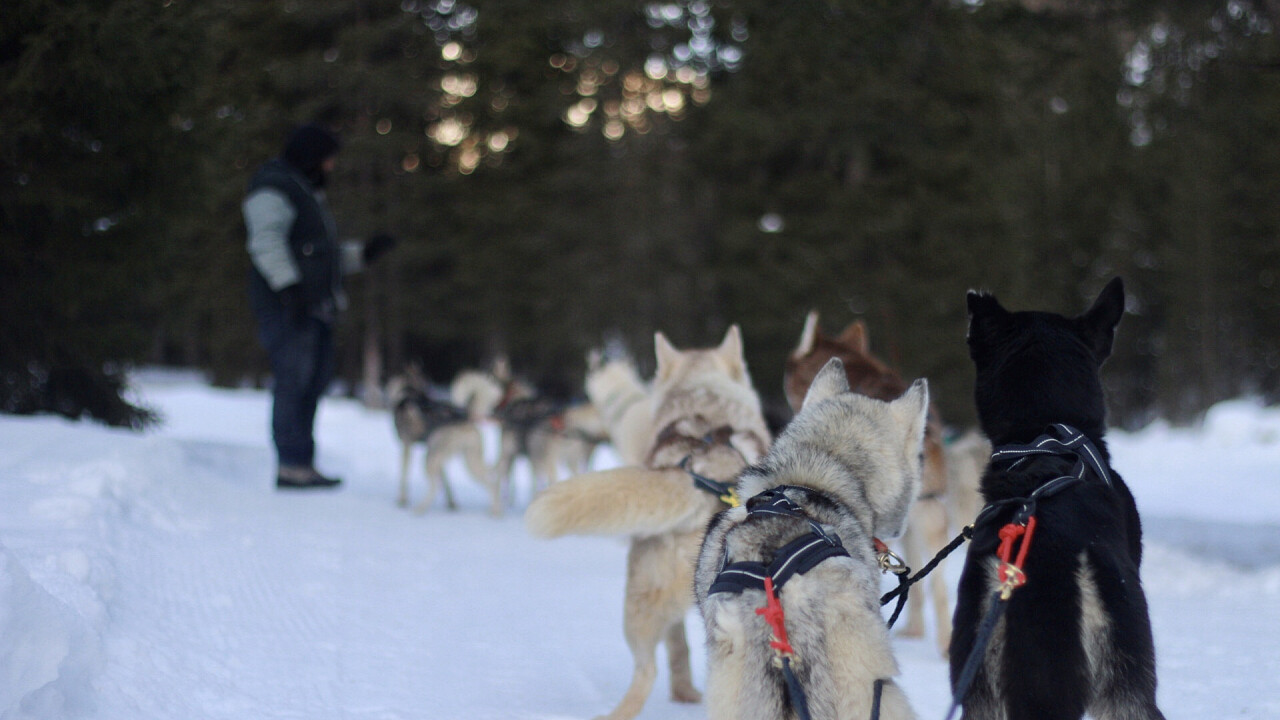 © Huskysleddog - Val Badia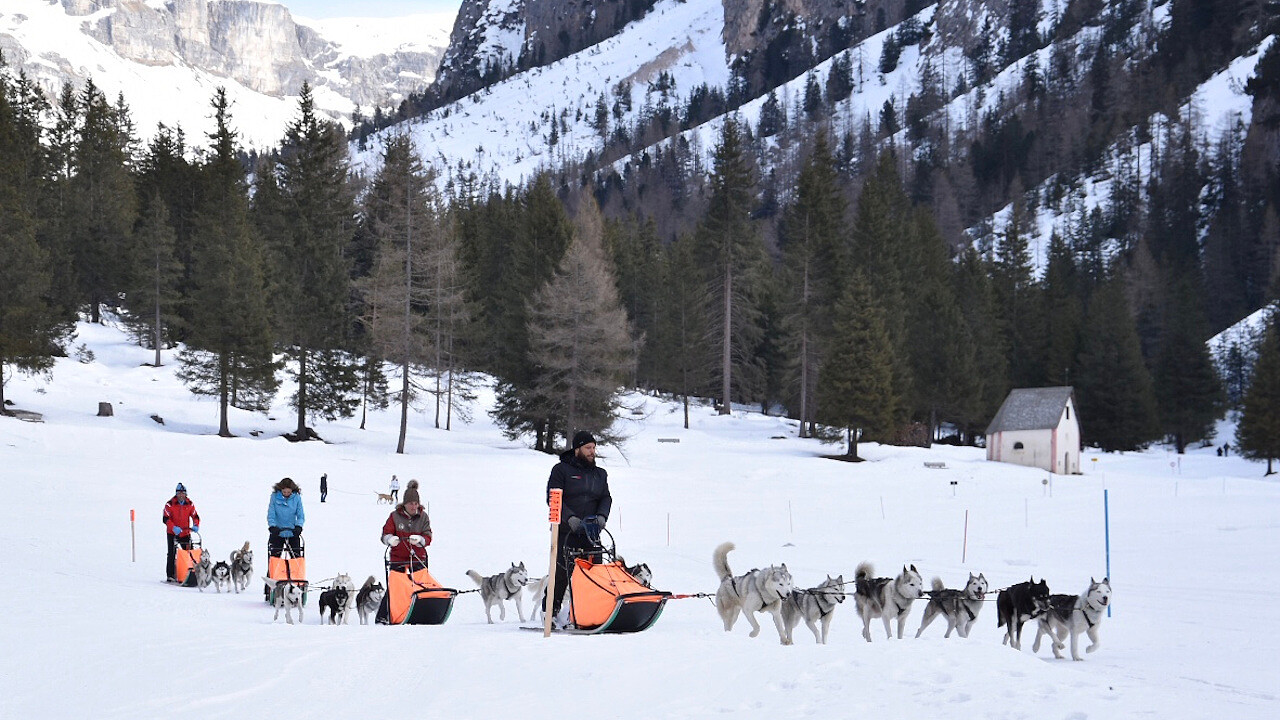 © Huskysleddog - Val Badia
Discover nature by dog sled
Dog sledding is an alternative sporting activity to classic skiing that can be experienced by the entire family. It is a winter sport very common in the United States, in particular in locations where winters are long and cold.
Also known as sled dog racing, this discipline is practiced with sleds and Nordic dogs, such as the Alaskan Malamute, the Siberian Husky, or the Samoyed, usually used in numbers ranging from a minimum of 8 to a maximum of 20.
In the Dolomites you can approach this sport even with children, sliding along the snow and gifting excitement to big and small, just like in Jack London's Alaska.
Excursions are usually by dog-pulled sled guided by an instructor, and immersed in nature and surrounded by the valleys' snow-covered forests.
Whether by day or under the stars, dog sledding is a special sport; an unusual activity that can be experienced in one day, two day, or one week excursions.
Baptism by dog sled
Dog sledding is an experience worth living even for the very young. The atmosphere of the snow-covered countryside and the unexpected presence of sled dogs is a wonderful experience.
For children the baptism of dog sledding is when they first experience this alternative sport which allows them to, not only discover nature in winter, but create a special rapport with the dogs that pull the transport means.
It isn't only a means of transport, however. Dog sledding can easily be learned through classes, that in one, two, or seven days, will allow you to become a real musher, or sled driver. Dog sledding can therefore easily be learned in no time, even by children, aged 10 and above. It's a great idea for anniversaries, gifts, and special occasions.
There are many places to experience dog sledding in the Dolomites: Huskysleddoog in Val Badia, Cortina d'Ampezzo, Andalo sull'Altopiano della Paganella, Passo Tonale, Alpe Cimbra, Passo Coe (Folgaria), Millegrobbe (Lavarone), Val di Sole, Valle Cimbra, and Piana di Nambino (Madonna di Campiglio).
And in Summer? There is dog-trekking
Once the winter sleds have been put away, sled dogs, even in nice weather, offer a great way to enjoy their company; it's called dog trekking and consists of hiking immersed in the green forests of the Dolomites, attached to the dogs by a waist harness and a leash attached to the dog's collar. The dog will patiently help you on the uphill climbs and wait for you on the downhill.
Dog trekking is an activity suited to all, adults and children, and groups, scholastic and familial.