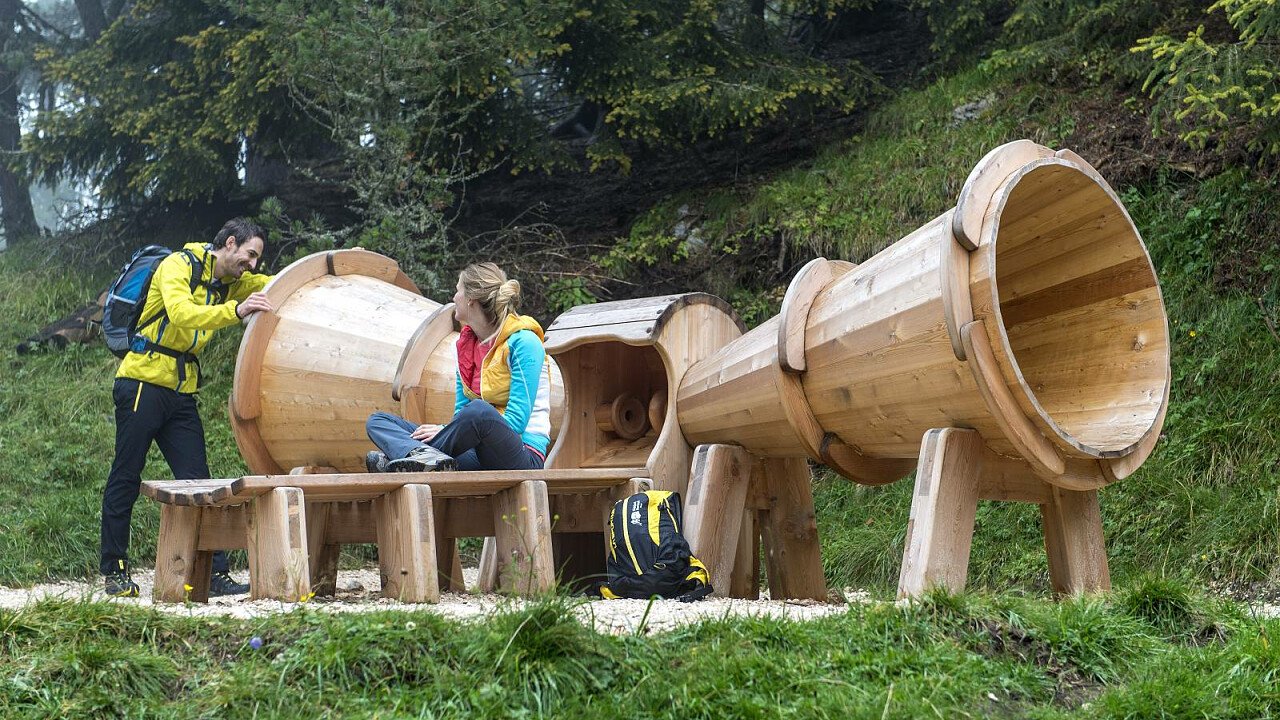 © Helmuth Rier | Consorzio Turistico Val d'Ega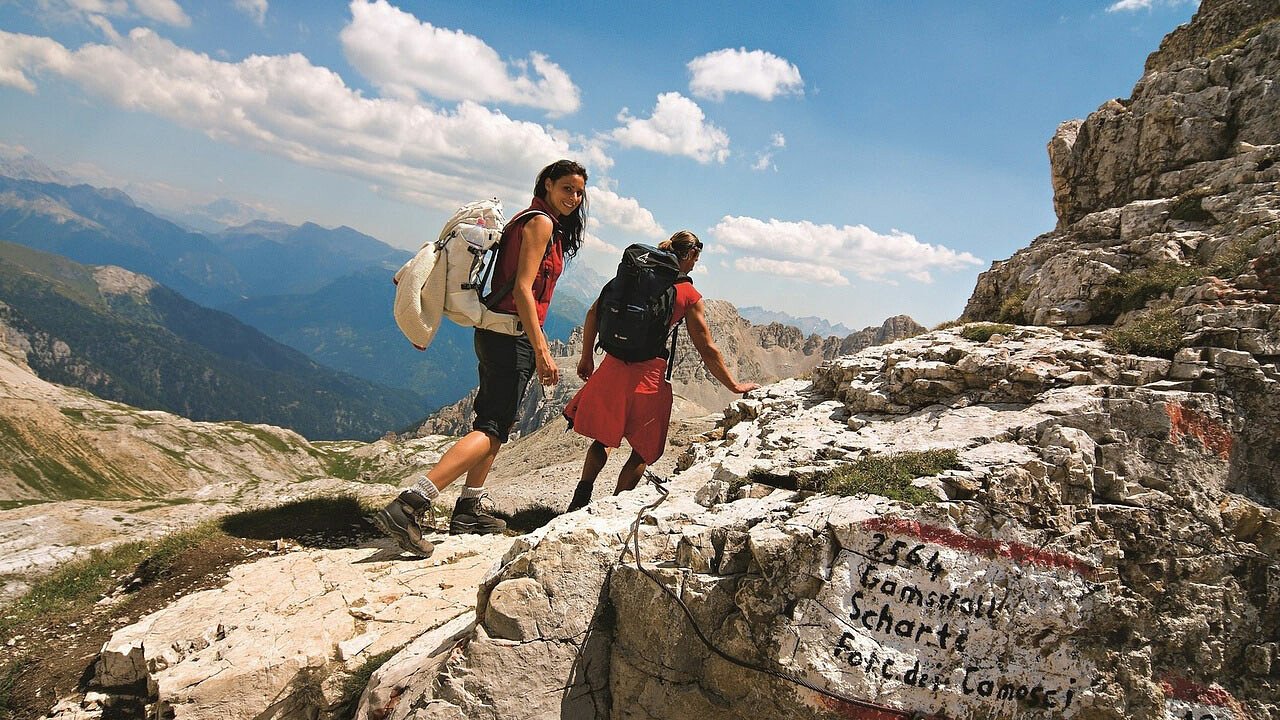 © Hotel Sonnalp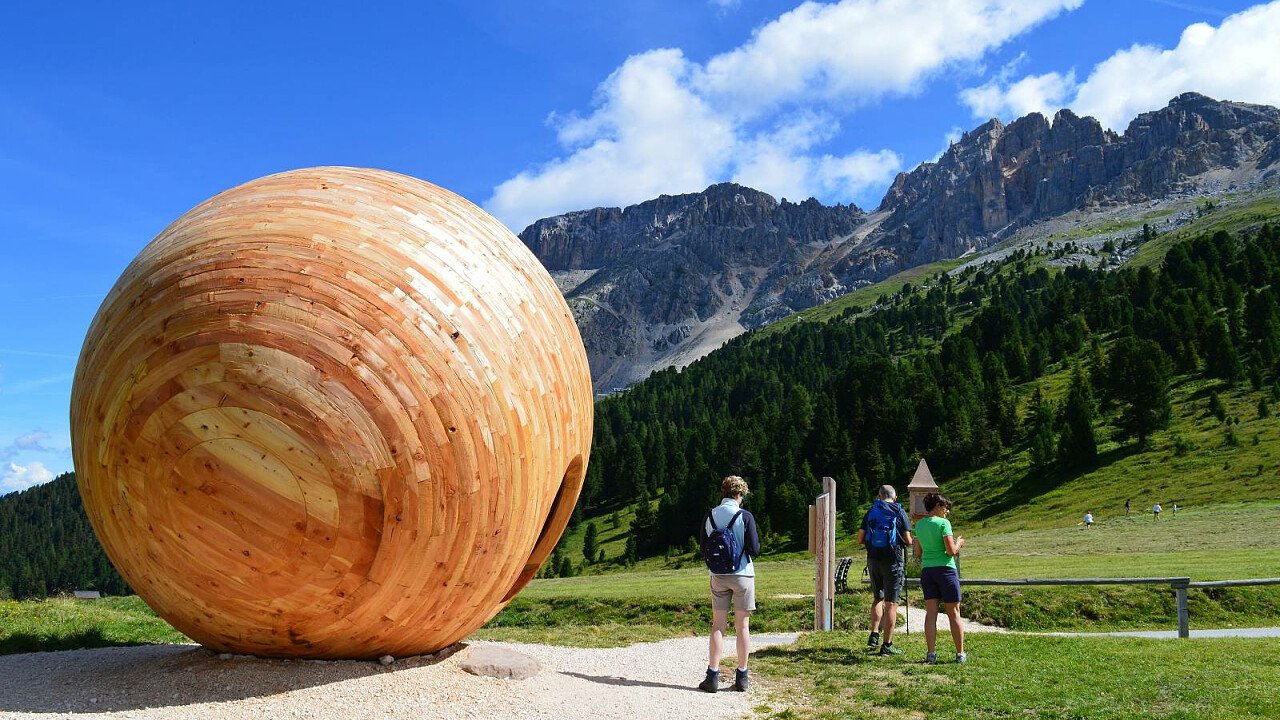 © Günther Pichler | Consorzio Turistico Val d'Ega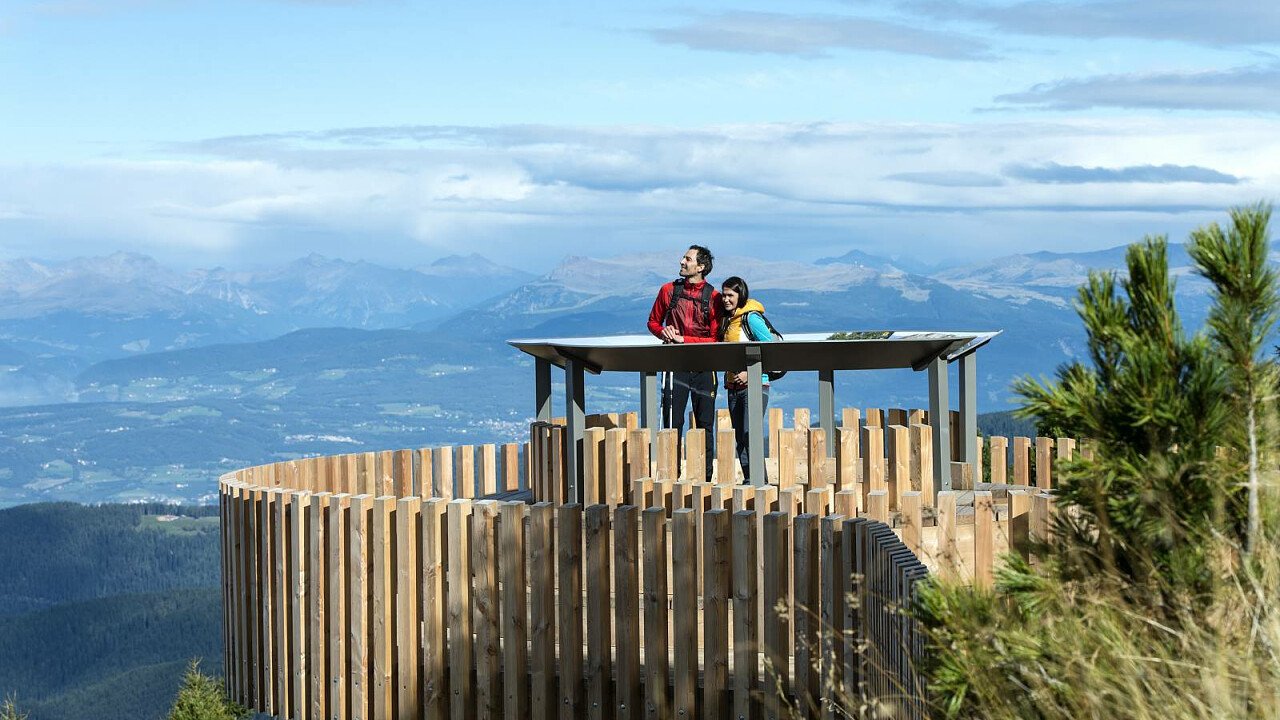 © Helmuth Rier | Consorzio Turistico Val d'Ega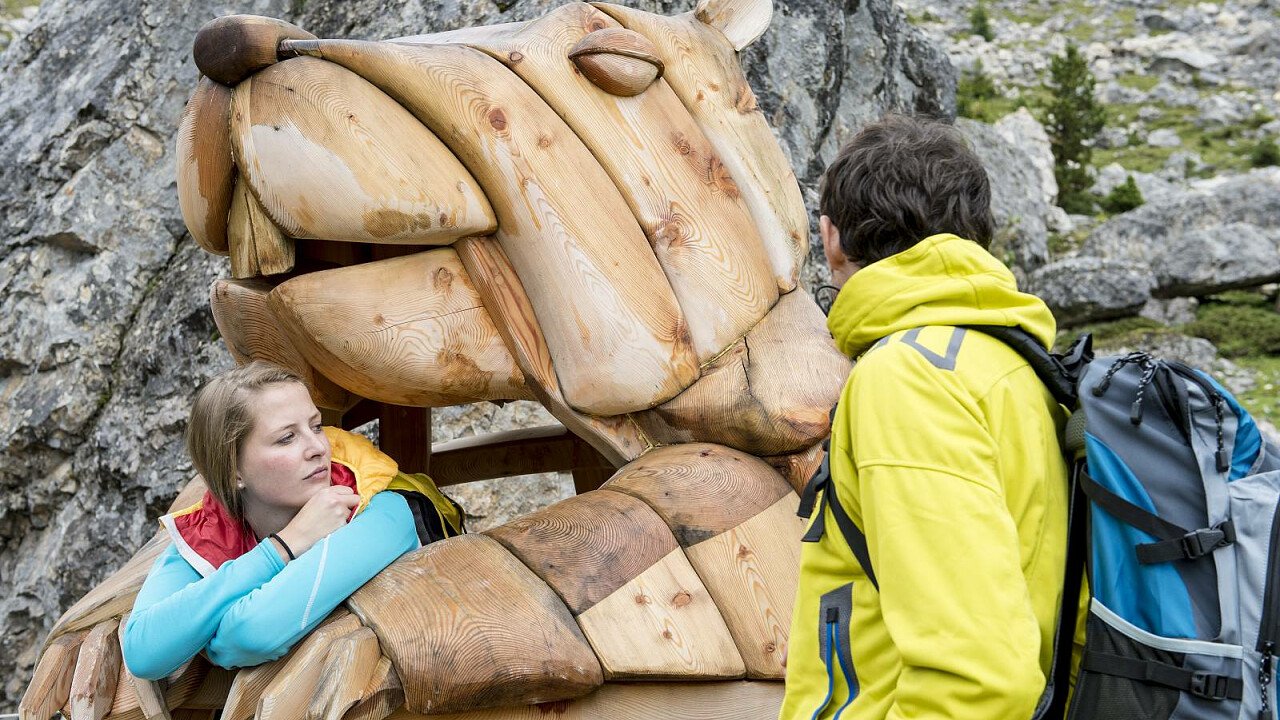 © Helmuth Rier | Consorzio Turistico Val d'Ega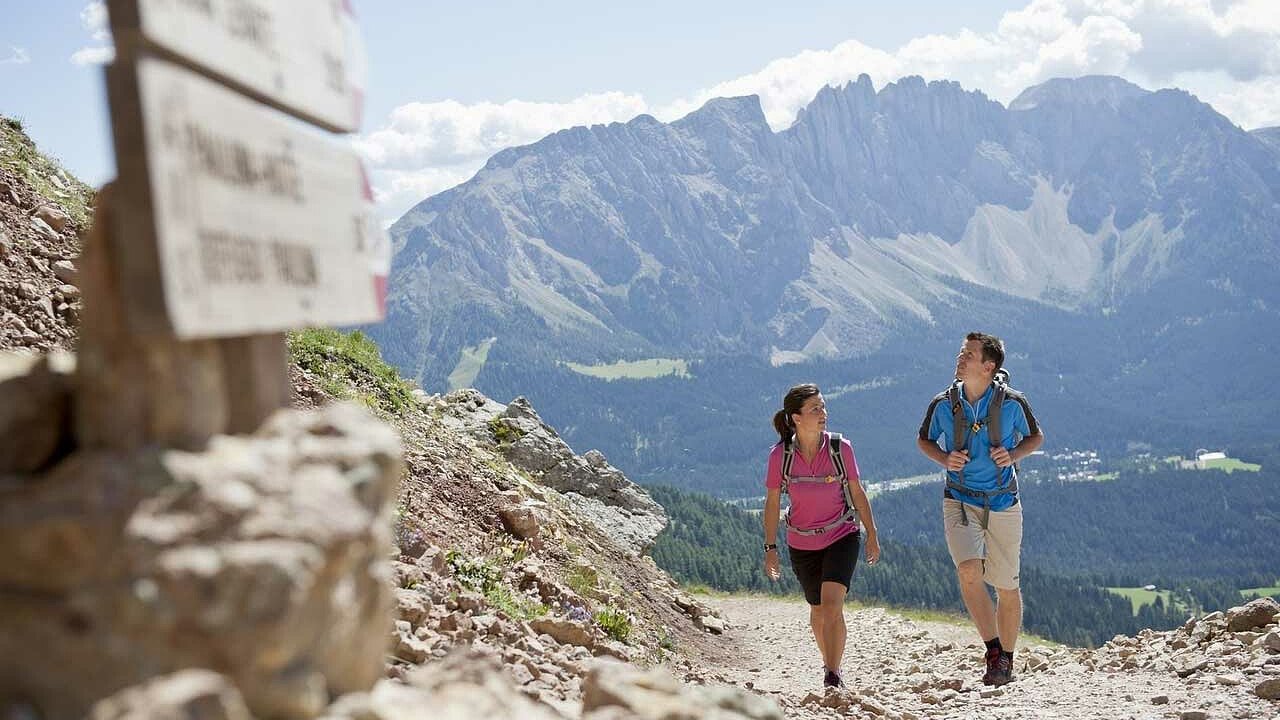 © Hotel Sonnalp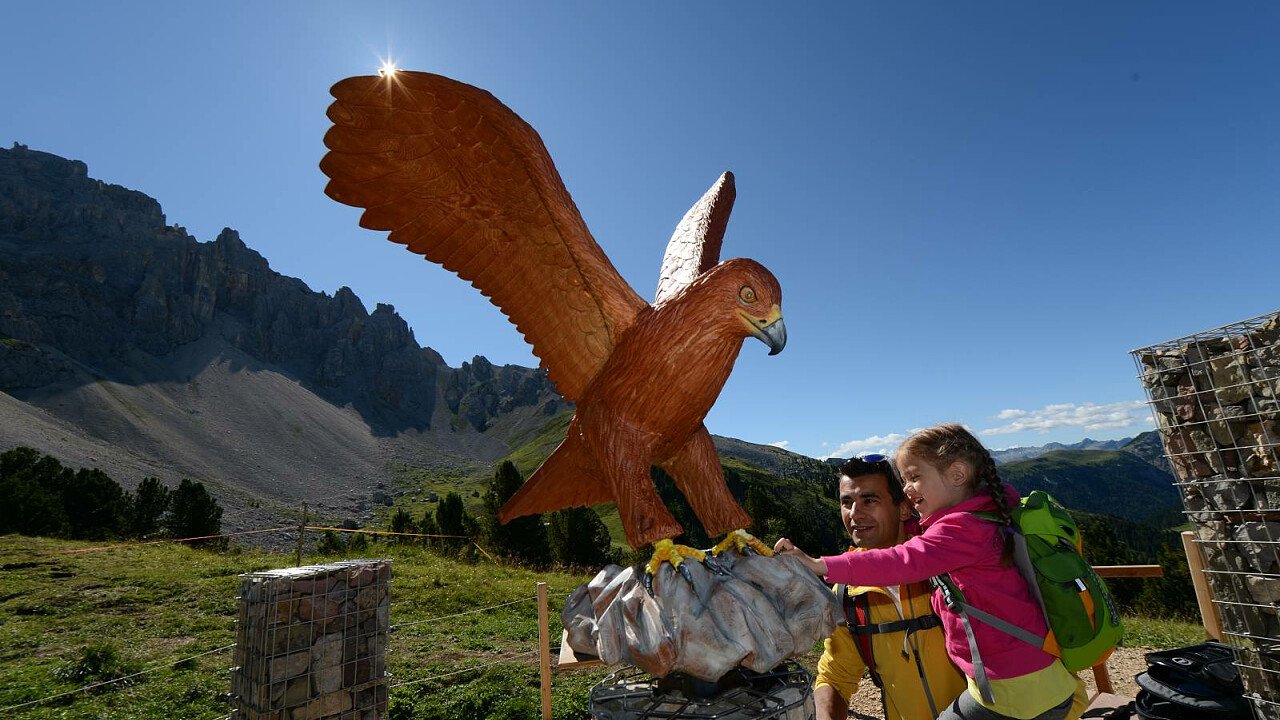 © AG | Consorzio Turistico Val d'Ega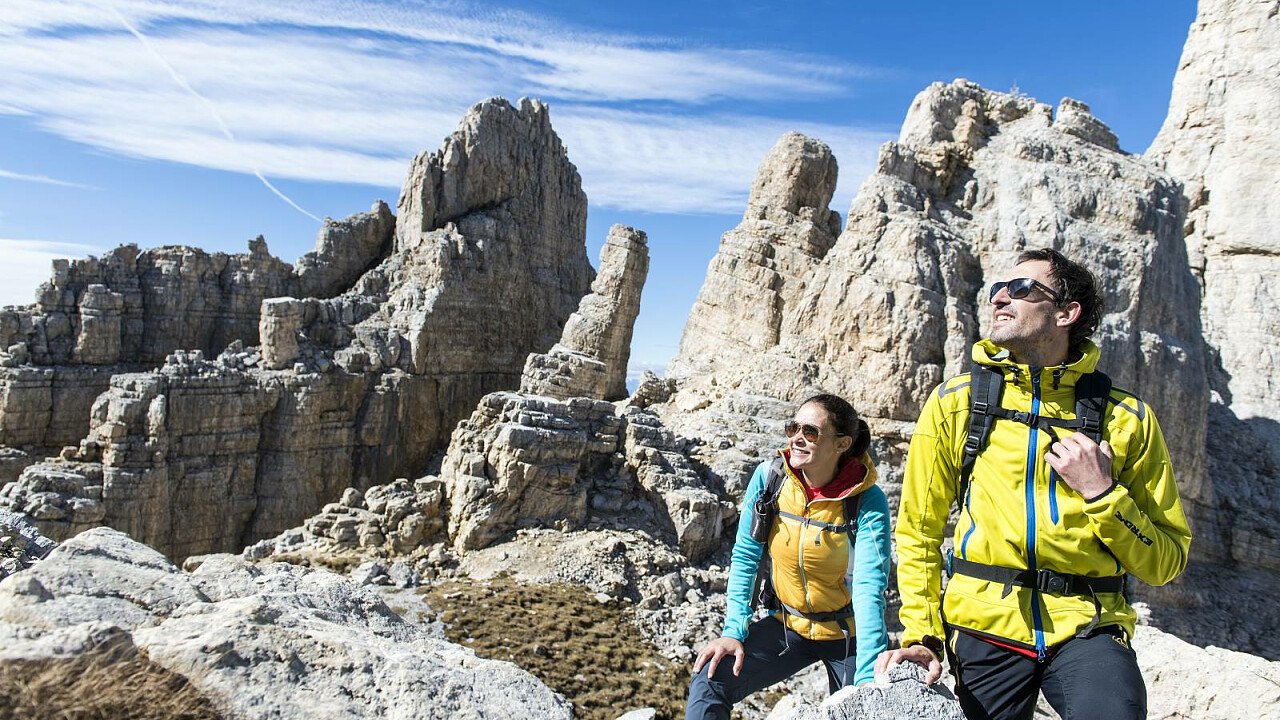 © Helmuth Rier | Consorzio Turistico Val d'Ega
1. July 2014 - Latemarium is the big new entry in the tourist attractions for the summer of the Val d'Ega valley, and will appeal especially to those who love spending their holidays in the wonderful natural environment of the Dolomites. It's a group of new hiking routes dedicated to specific themes and winding at the feet of the Latemar massif, through the meadows and pastures of the area around Obereggen. The trails will suit to all tastes, from families with children to expert hikers.
The Latemarium takes your holiday in Val d'Ega to a whole new level. With the chairlift from Obereggen to Oberholtz you now can easily reach the new lookout platform LATEMAR.360°, which offers a wonderful view on the Dolomites, from Adamello to Ortles. And you can enjoy another breathtaking view along the trail LATEMAR.PANORAMA.
Families and nature lovers will surely enjoy the trail LATEMAR.NATURA, along which the secrets of Alpine habitats at different altitudes are unveiled. If a holiday for you means mainly relaxation, there is LATEMAR.TEMPO, an easy trail from the farm Malga Laner to Obereggen, whereas if you prefer the thrills of high altitude you can try the trail LATEMAR.2671M.
Fun is another one of the main ingredients of the summer in Val d'Ega thanks to the adventure park BoscoAvventura, near the lower station of the chairlift of Obereggen, which features four routes of different levels.