Plan de Corones - Val Pusteria
Plan de Corones - Val Pusteria
© Bruneck Kronplatz Tourismus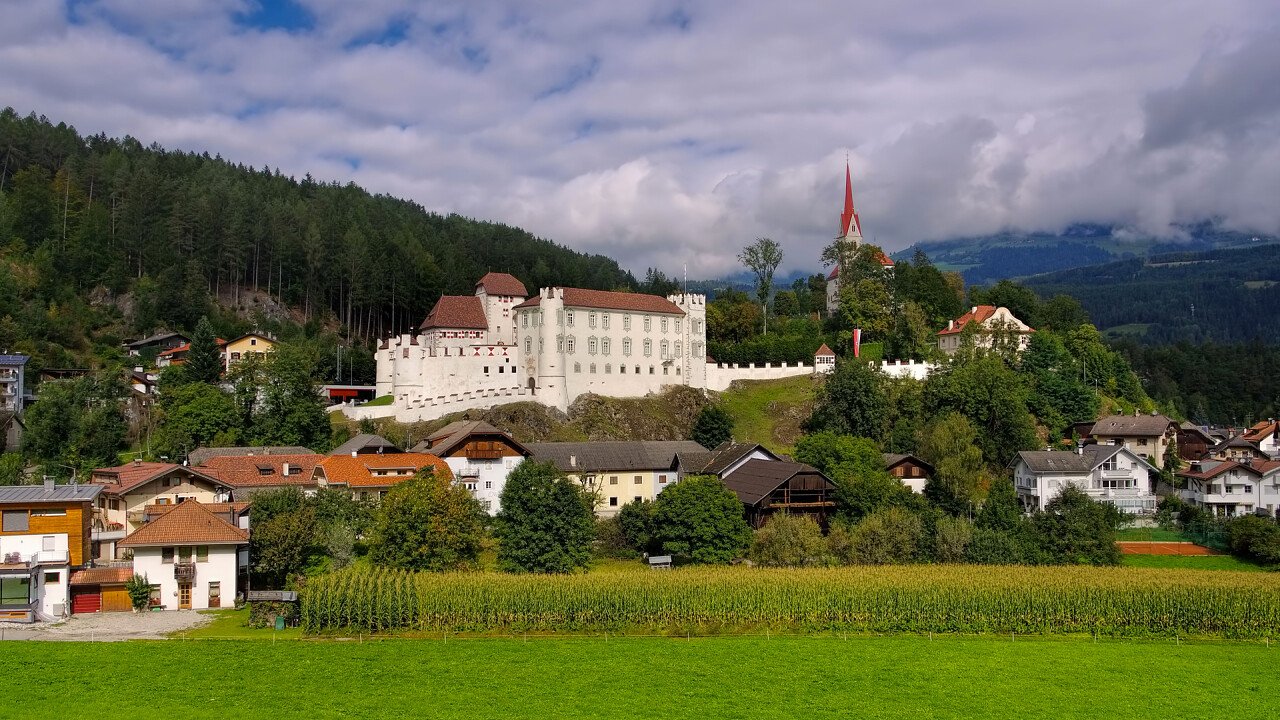 © Depositphotos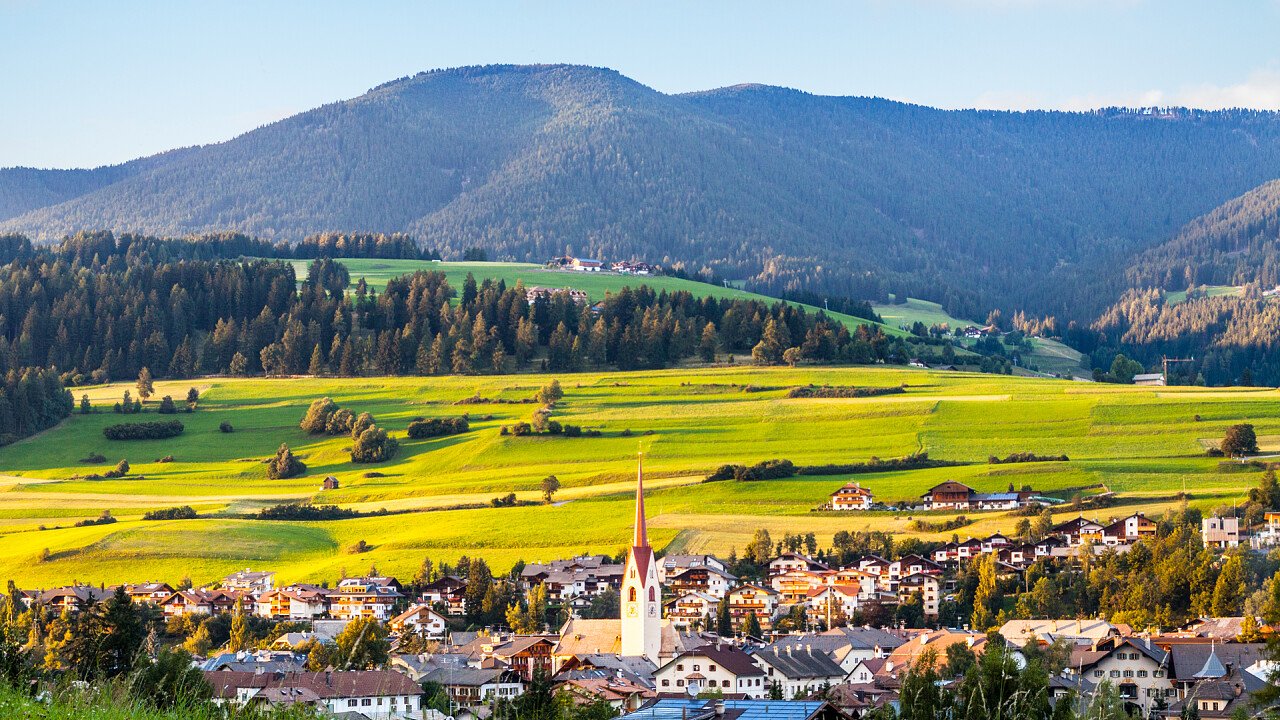 © Tetyana Kochneva | Dreamstime
© Shutterstock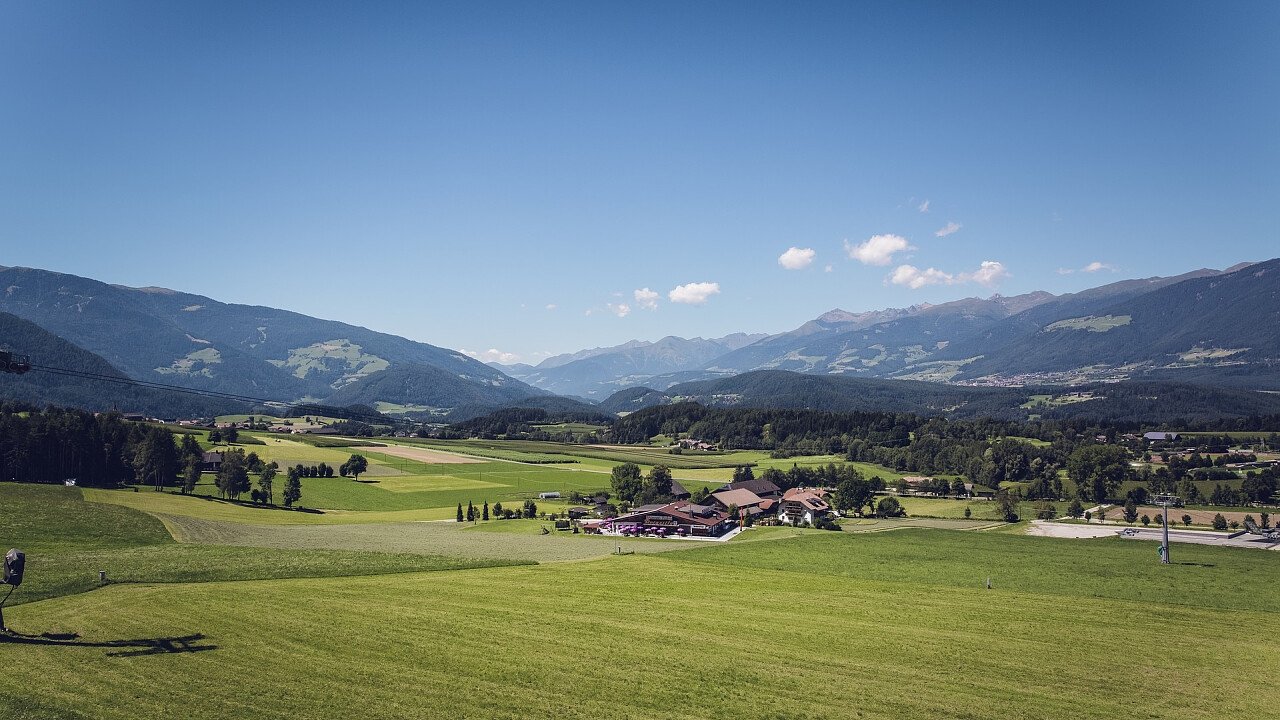 © Markusspiske | Pixabay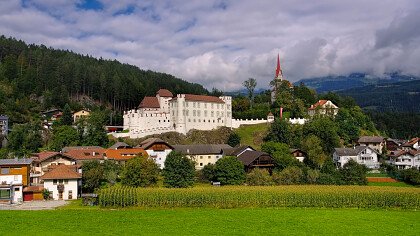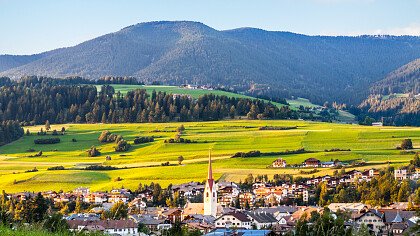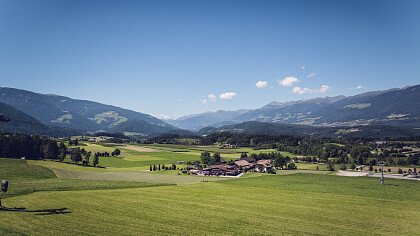 Request a free holiday quote
Hotel Plan de Corones - Val Pusteria
Deals and holiday packages
Destinations: Plan de Corones - Val Pusteria
Plan de Corones - Val Pusteria. The valley for your active holidays
Emerald green in summer and snow white in winter: in this valley you can ski almost 150 days a year. We are talking about Val Pusteria, overlooked by Val di Tures in the North and by Plan de Corones - the most important ski mountain in South Tyrol - in the South. And in this valley, 14 picturesque villages, big farms and masi, castles, lakes, forests and meadow that you won't be able to forget anymore! All this is protected by as much as three nature parks: Fanes-Senes-Braies, Vedrette di Ries-Aurina and Puez-Odle.
When you talk about Plan de Corones, you immediately think about unending downhill, snowboard and sledge runs, many cross-country rings and paths covered with snow where you can hike or walk with snowshoes in the cool morning breeze. And then ski rentals and schools, alpine guides and ski-bus allowing you not to use your car during the holiday.
Summer too is characterized by vitality and fitness: what else in such a place? Here you can choose among different itineraries, easier or more difficult: paths offering wonderful landscapes, looking for the traces of ancient Romans, to the Issengo lake or to the Rasun biotope, mountaineering, hikes in the height and in the Fanes-Senes-Braies Nature park. If you want to experience hiking in a different way, try Nordic walking: 275 km itineraries await you in Plan de Corones, Brunico, Valdaora, Falzes and Anterselva.
Do you prefer mountain biking? Then you will be spoilt for choice: with 1.163 km cycle treks and paths you will undoubtedly find the right one for you.
But also if you love horse riding you won't be deceived: six manèges offer long rides or easier tours.
If you want to relax after having done so much sport in the open air, why not going to the outdoor pools in Monguelfo, Brunico and Valdaora, or in the indoor pool in Risicone, or in the bathing lakes of Issengo and Gais? You can also play golf in Risicone or relax on the bench of the Anterselva lake.
Val Pusteria is also culturally rich. It features many castles, churches, votive chapels and museums witnessing a long history. Brunico, Anterselva, Casteldarne, San Viglio di Marebbe, Terento, San Lorenzo di Sebato: all villages in the valley have something to tell you. We suggest you a visit to Concordia 2000, an enormous peace bell, to Ciastel Tor, hosting the province museum, to the Casteldarne castle , to Brunico, to the Castel Welsperg castle in Monguelfo, to the Mill path in Terento, to the Way of St. James: these are only some of the local beauties you should discover!
If you spend your holiday here, taste the local products in the restaurants and explore the shops in Brunico looking for some particular product. If you're interested in local food, take part in one of the gastronomic events organized all the year round: Knödel marathon, wine tasting and traditional Christmas market in Brunico. Furthermore sport events, such as the cross-country skiing competition Gran Fondo in Val di Casies or the sledge competition and the mountain-bike event Transalp Challange. This area is often a stage of the Giro d'Italia bike race.