© Consorzio Turistico Val d'Ega – Günther Pichler
© Consorzio Turistico Val d'Ega – Günther Pichler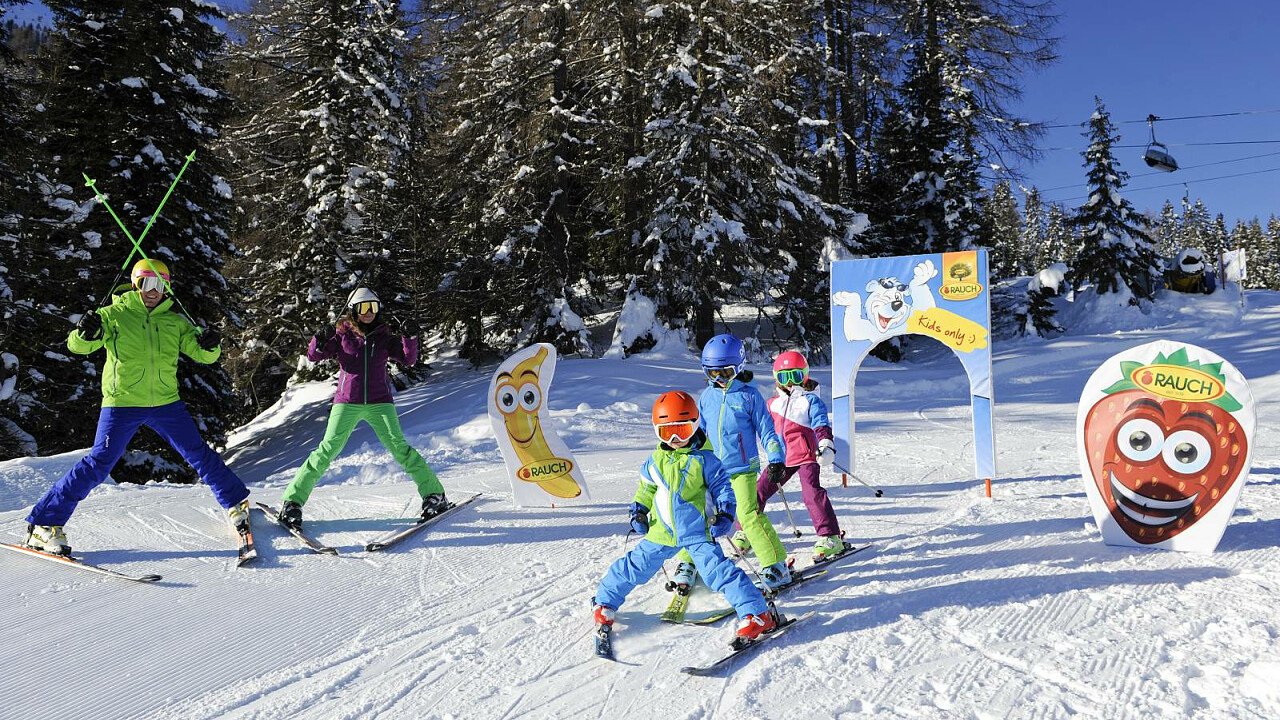 © Consorzio Turistico Val d'Ega – Laurin Moser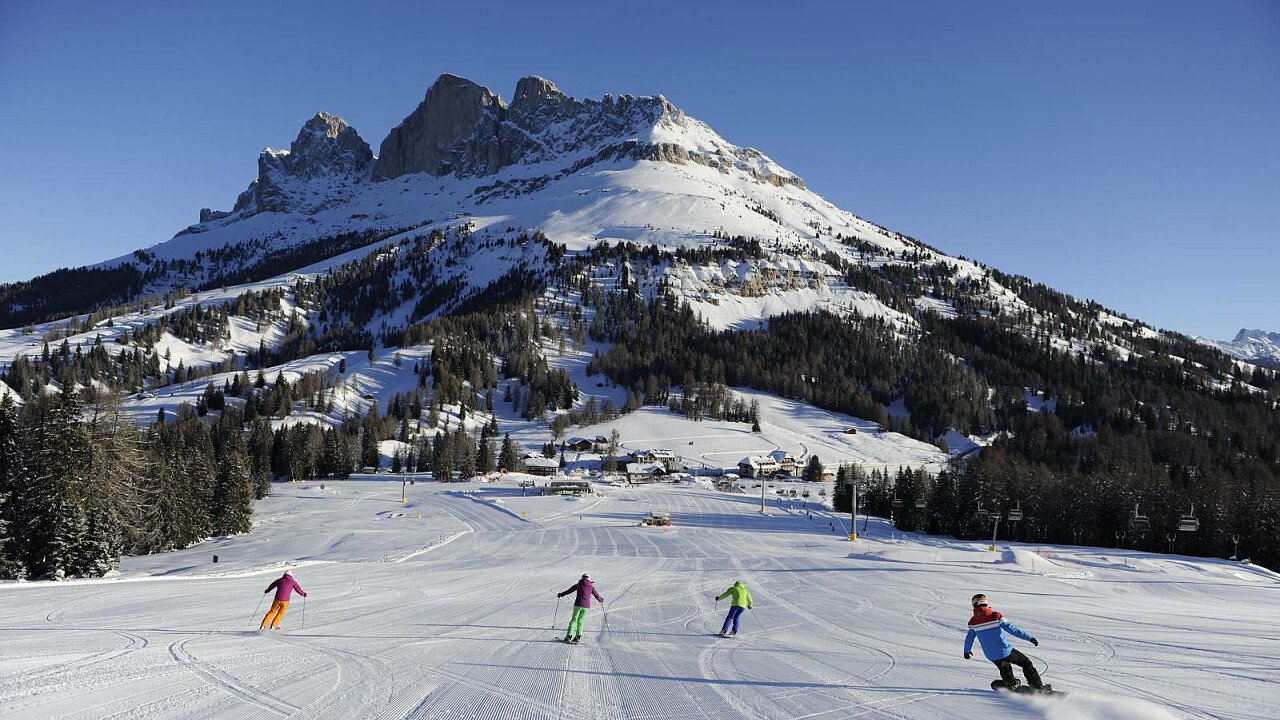 © Consorzio Turistico Val d'Ega – Laurin Moser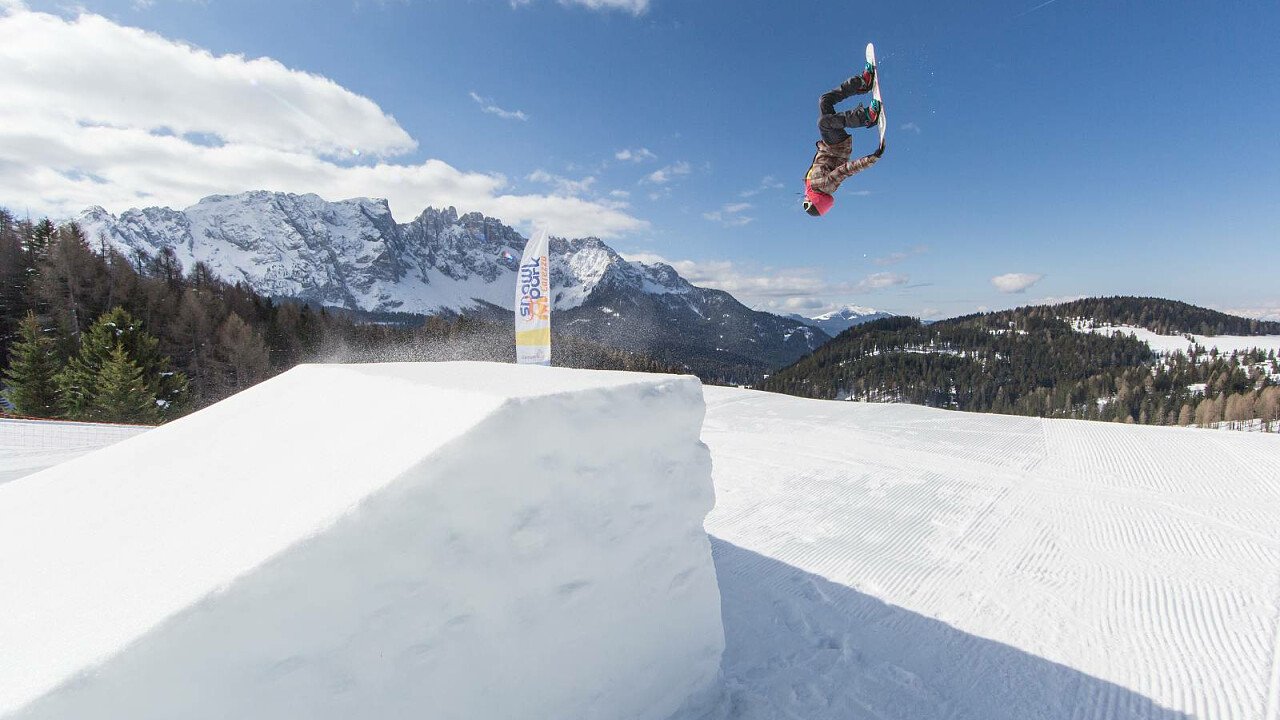 © Consorzio Turistico Val d'Ega – F-Tech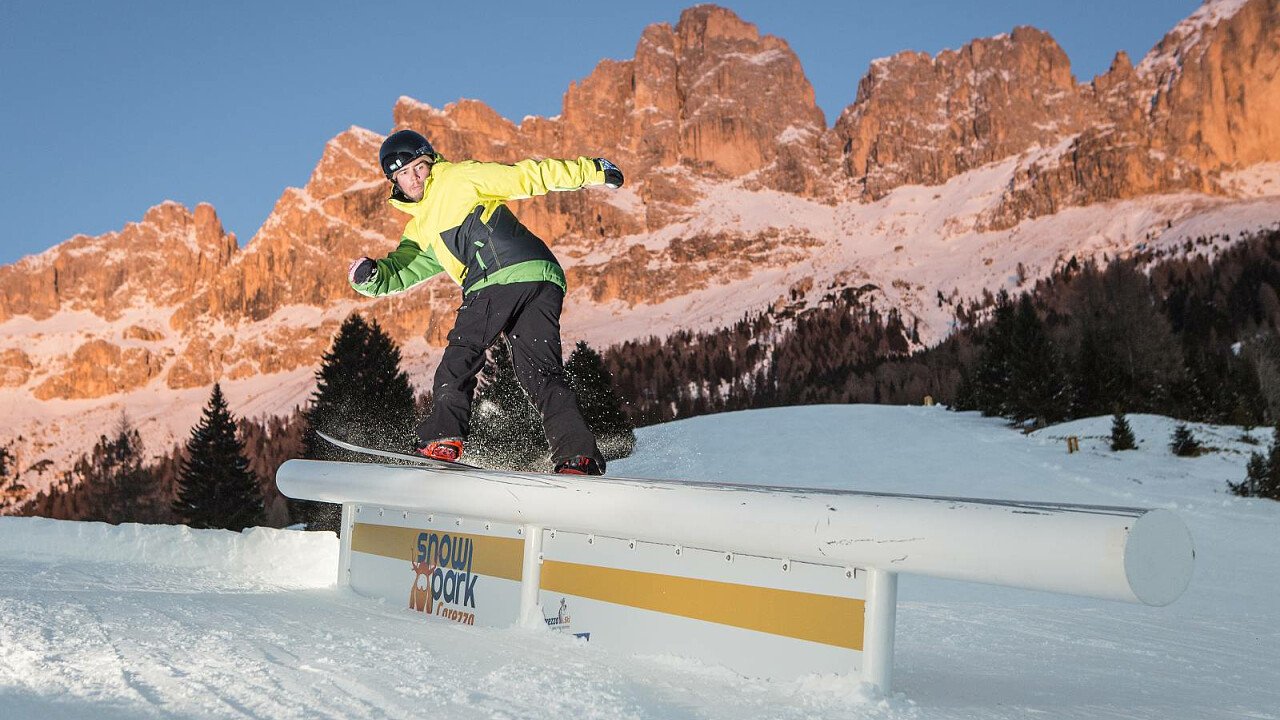 © Consorzio Turistico Val d'Ega – F-Tech
Big events for the 2011 winter season in the snow of the ski centers of Carezza and Obereggen. Snowboarding and slalom champions will compete in the Snowboard World Cup on December 2 in Carezza and in the Europacup Slalom on December 14 in Obereggen. No better way to start the season, since visitors will also have the chance to get special holiday offers.
The official opening ceremony of the Snowboard World Cup will take place on December 2 in Carezza. On the same day Carezza Ski will open for the ski season: the sunniest ski center of South Tyrol, featuring 40 km slopes and 170 snow cannons for perfectly snow covered slopes. Among the 2011-2012 addictions: the new slope Laurin II.

The ski center is fully equipped also for the non-downhiller: there are in fact sledding slopes, snowshoeing routes, cross-country skiing trails and lots of activities for children. Every Wednesday winter sportsmen can stay in the ski center until late at night: during the Snowpark by night the snowboard park Antermont on the Christomannos slope will in fact be open from 7.30 to 10 pm.

2011-2012 winter opening: December 2 - April 9.
If you want to see the Snowboard World Cup and be the first to try the snow of the ski center, the Rosengarten Latemar Tourist Association offers the World Cup Special Package: from 2 to 4 December, 2 nights from 74 € in a B&B, lift pass and access to the stalls included.
The second big event is the Europacup Slalom taking place on the snow of the ski center Obereggen, opening on November 26. This ski center was awarded by Skiarea Test for best snowmaking system, slopes grooming and night skiing, as best ski area among the 26 reviewed in Austria, Italy, France, Switzerland and Slovenia.

This ski center features 48 km slopes and 18 swift ski lifts carrying about 36,000 people per hour without queue time.
Discover more on www.rosengarten-latemar.com